WALK INFORMATION: 
DATES: 28th November 2021
DISTANCE: 7.9km
WEATHER: Perfect.

Hartz Peak: It's a common, well loved bushwalk less than a few hours from Hobart and with lovely views - on the right day - of many a mountain range.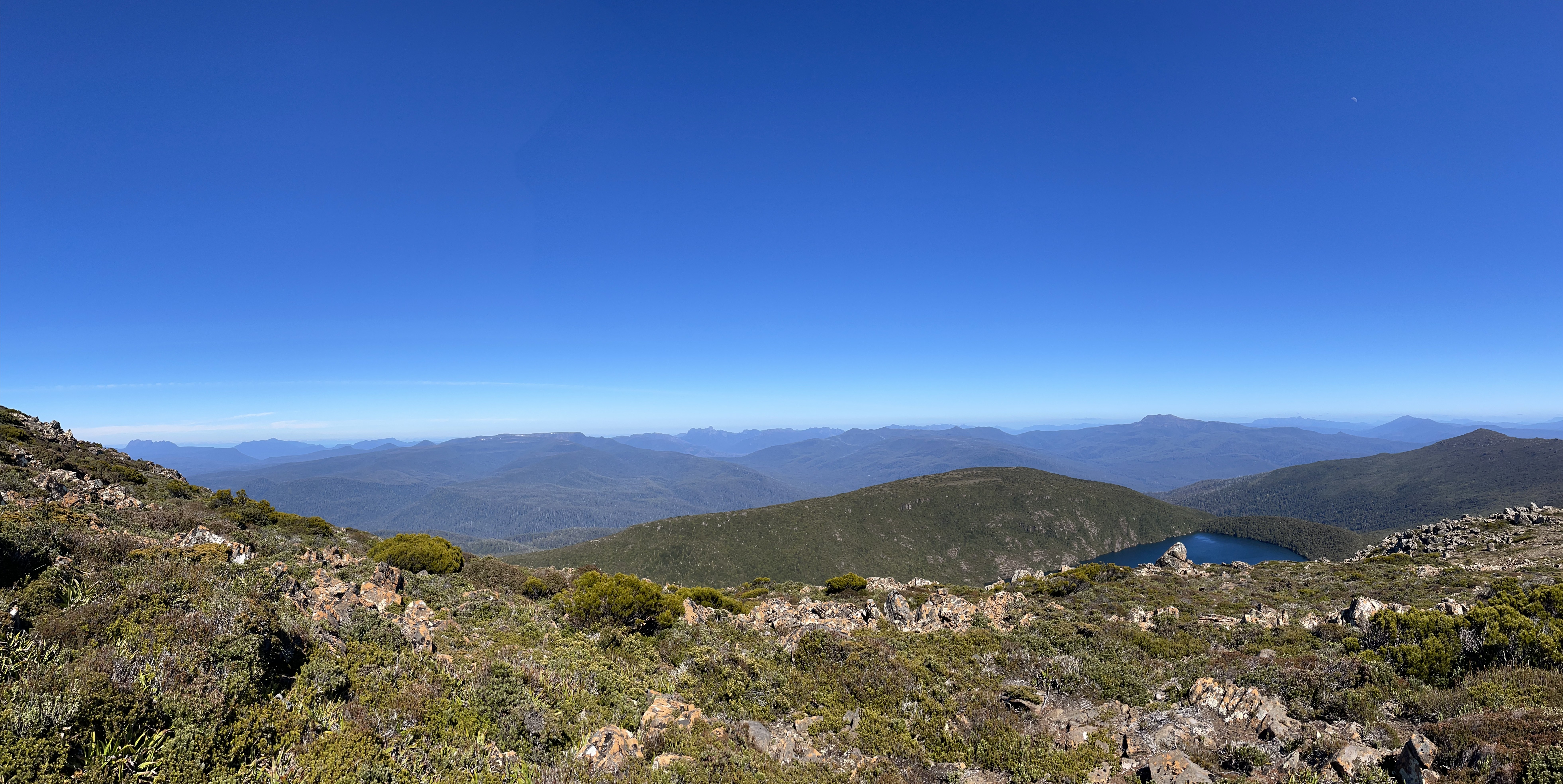 It's also a walk I'd never done, despite having driven past the area many times.
We left Hobart nice and early (well, 7ish - so not that early) and pulled into the carpark just before 9ish.
It was mostly empty - one or two cars were there, but that was all. Not many people around!
We got started, and began the easy walk along the track, slowly gaining altitude as we walking to to the turnoff to Lake Esperance.
It wasn't long before the two mountinas Hartz Peak and Mount Snowy came into view, giving us our first glimpse of our destination for the morning.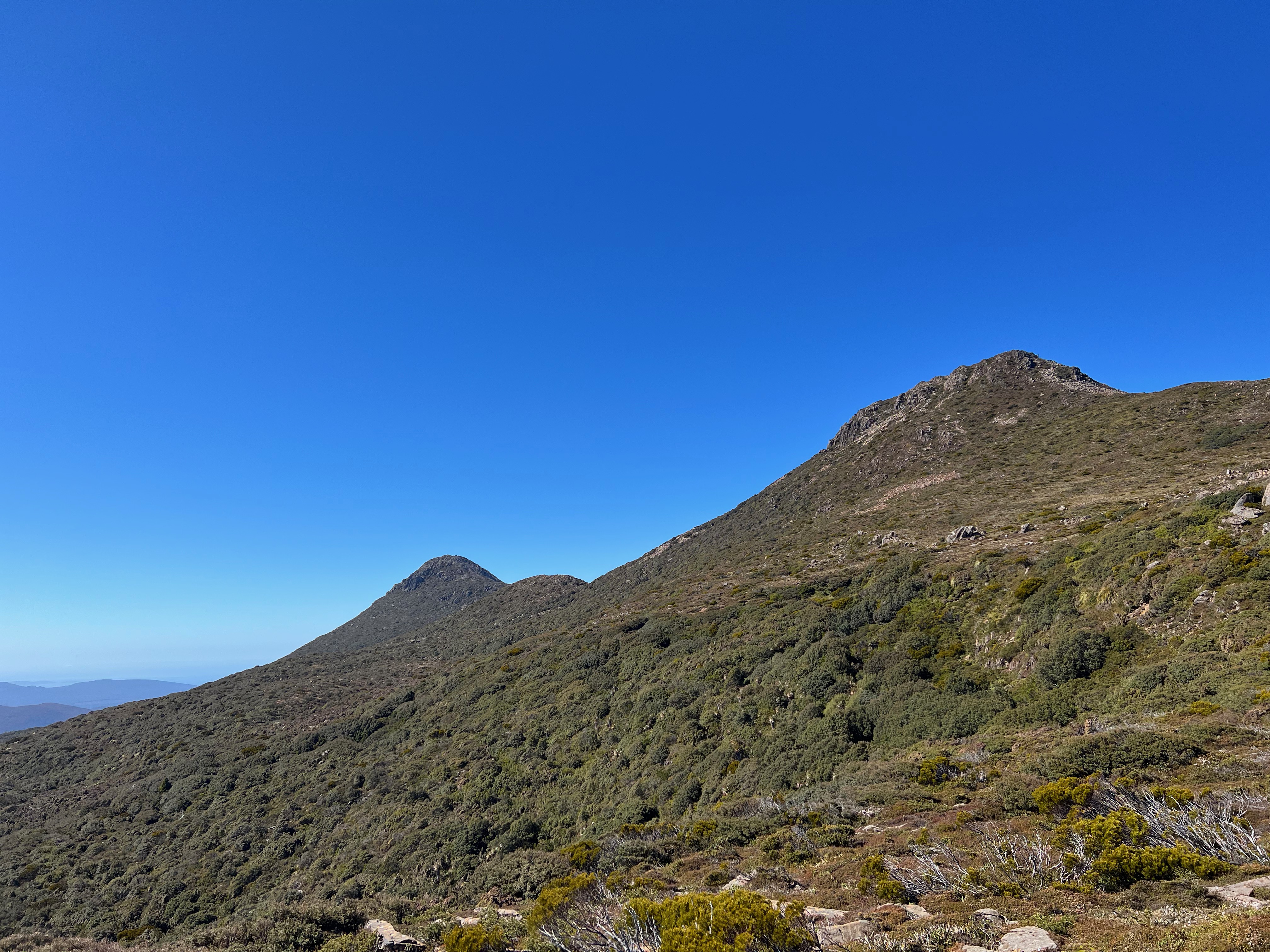 From Ladies Tarn, we began the relatively short climb upto Hartz Pass, which opened new views to the west.
I could see Federation Peak and Mount Picton, towering high above the deep valleys below.
As we gained a bit more hight, the massive ocean to the south became clear and off in the distance was an old friend from years ago: PB.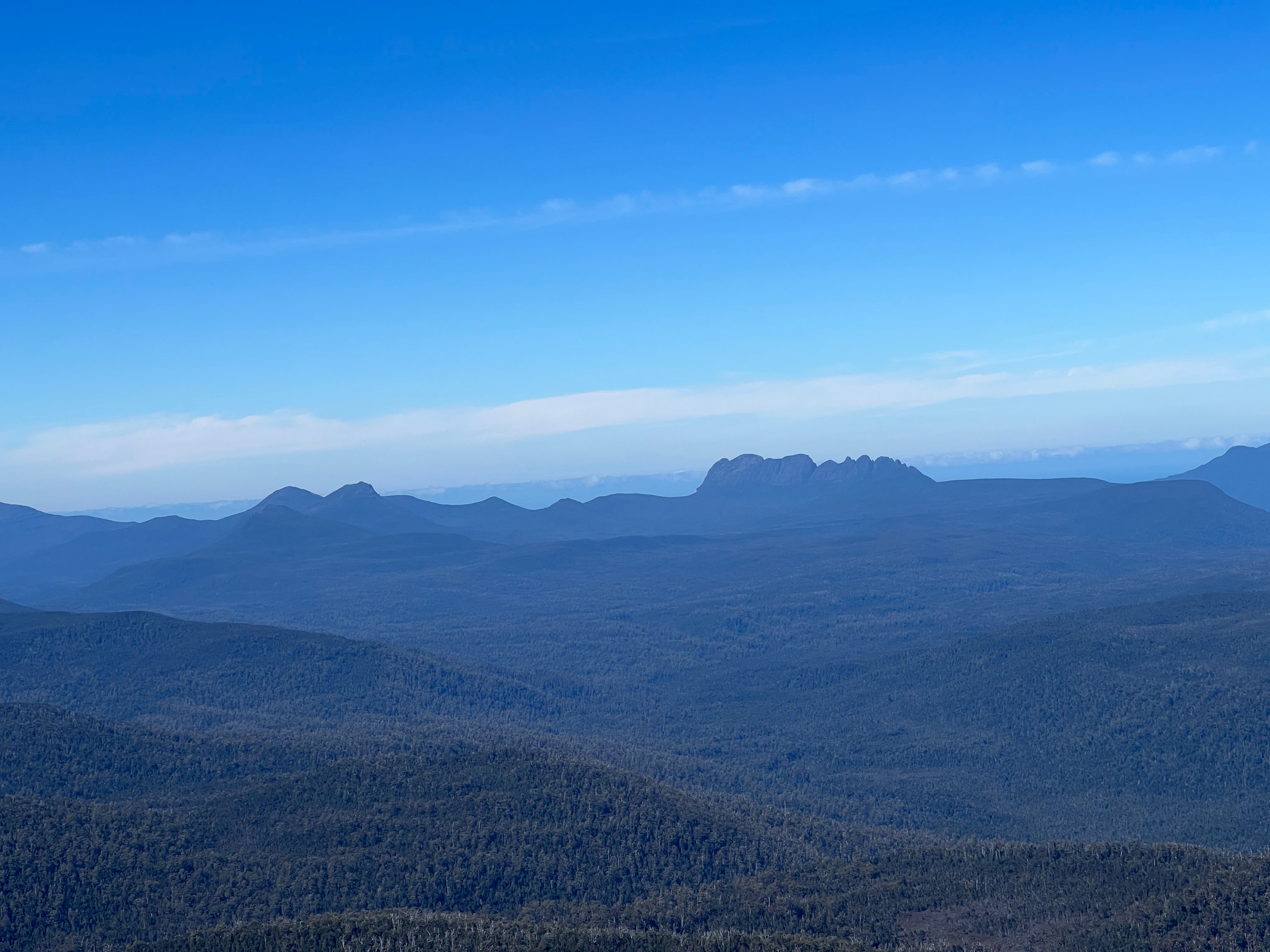 After another small climb up some small boulders and scree, we made it to the top.
All in all, the ascent took us a touch over an hour from the visitor center.
After stuffing around on the top for 30-40 minutes and having a quick bite to eat, we started our journey back down.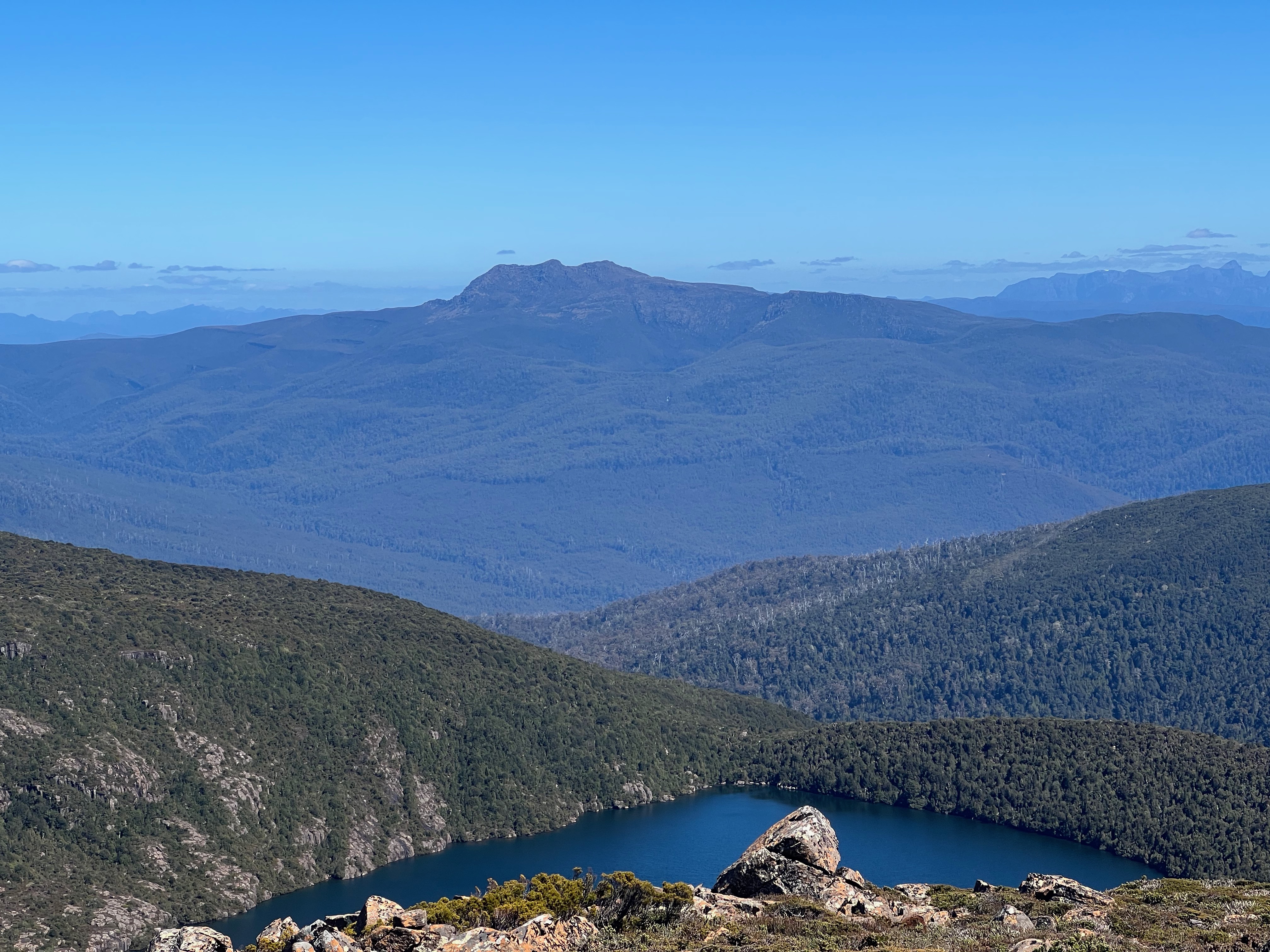 We passed many a group who - like us - were out for a lovely walk to a beautiful part of the world.
But we considered ourselves lucky for starting a bit earlier and having far more of the natural surroundings to ourselves on the way up.
After a bit over an hour, we were back at the carpark. It was chockers.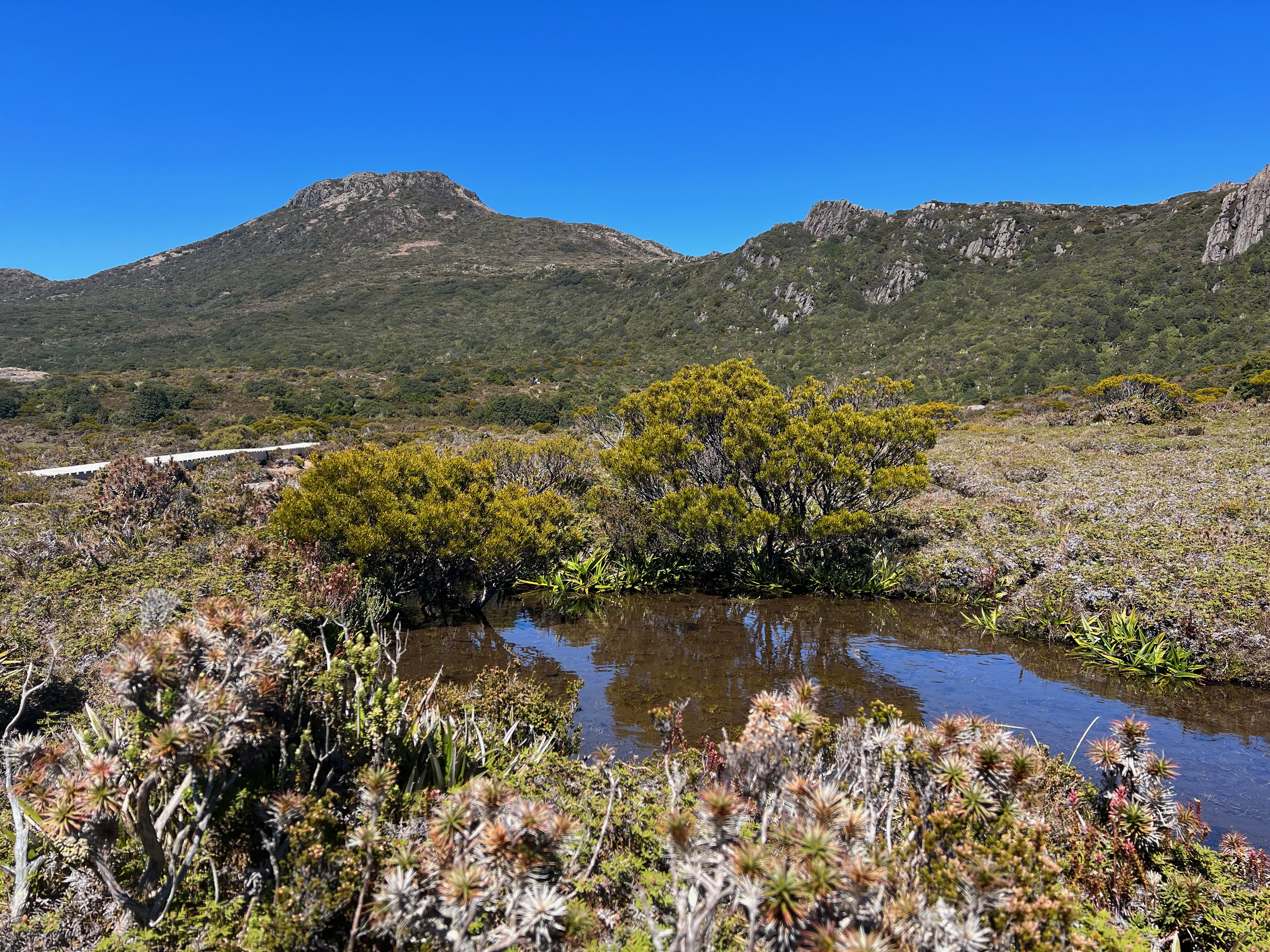 Trip Map
All up, 7.9km. Total ascent about 450 meters.
1:05 to the peak, 1:08 back tot he car park. Remainder of time on the top.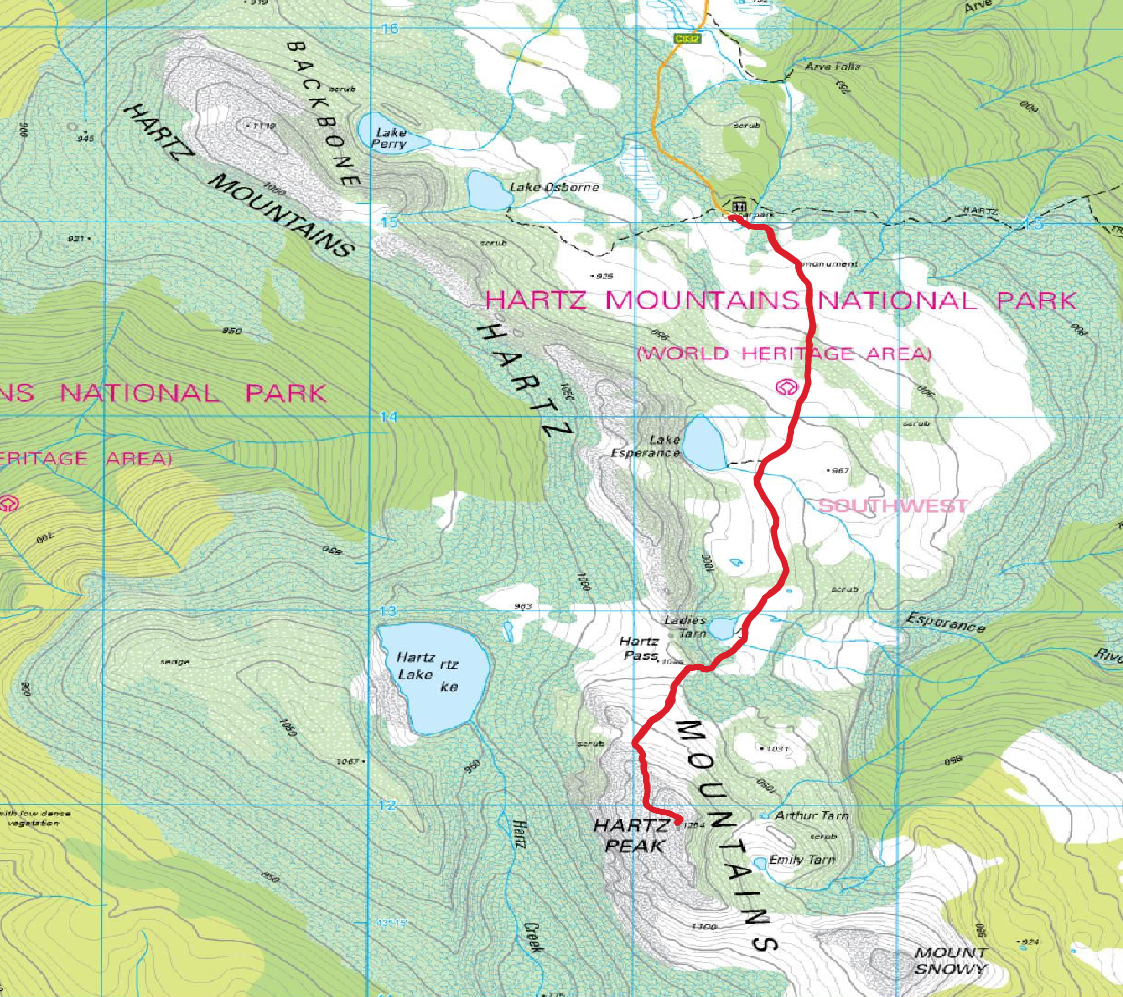 Further reading/watching
---
Comments
---