After trying to get to Collins Bonnet a few weeks back, I figured I should attempt again now my main impediment had been removed.
The access track from Wellington had reopened, allowing me to start the walk from The Big Bend and walk in via Mount Connection.
I set off around 11am, the weather being overcast and cold. Frankly, it was a bit shit. There wasn't a lot to see.
However, I was here to walk and I figured the weather would improve later in the day like the forecasts had tipped.
Started along the Big Bend Trail, and wasn't long before I came to the Collins Bonnet track.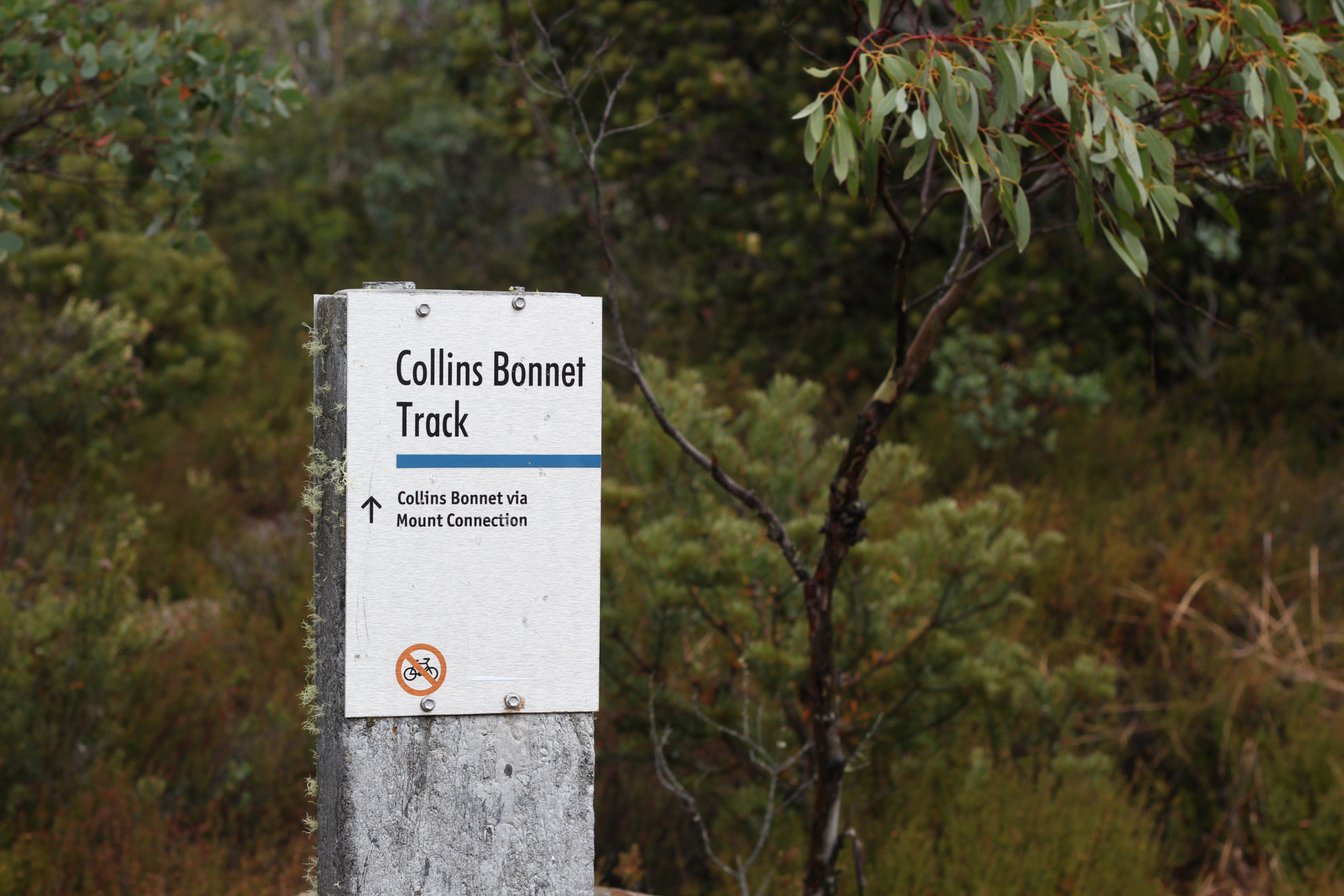 It was quite wet, having rained a bit in the hours before I got there.
After a bit of a wander, popped out with a …. lovely view of Mount Connection. Well… I presume it's a lovely view. It was a little clouded over.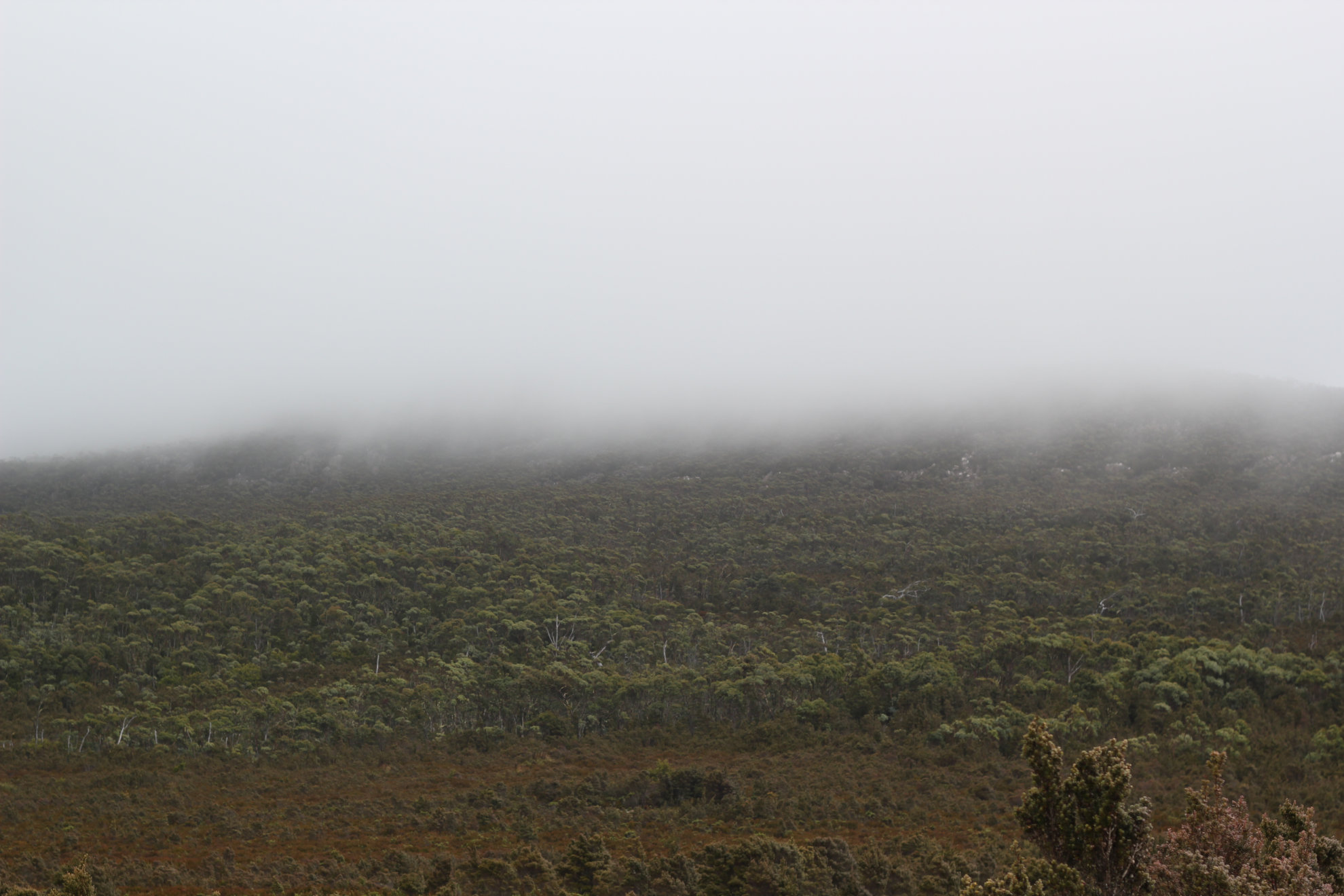 Not such great views. But I'm sure Mount Connection looks lovely.
After I rounded Mount Connection, it started to get really windy. So I took a small break behind a big rock and took a few out of focus shots of trees and bushes (partly because I have a terrible lens that makes photos of mountains impossible)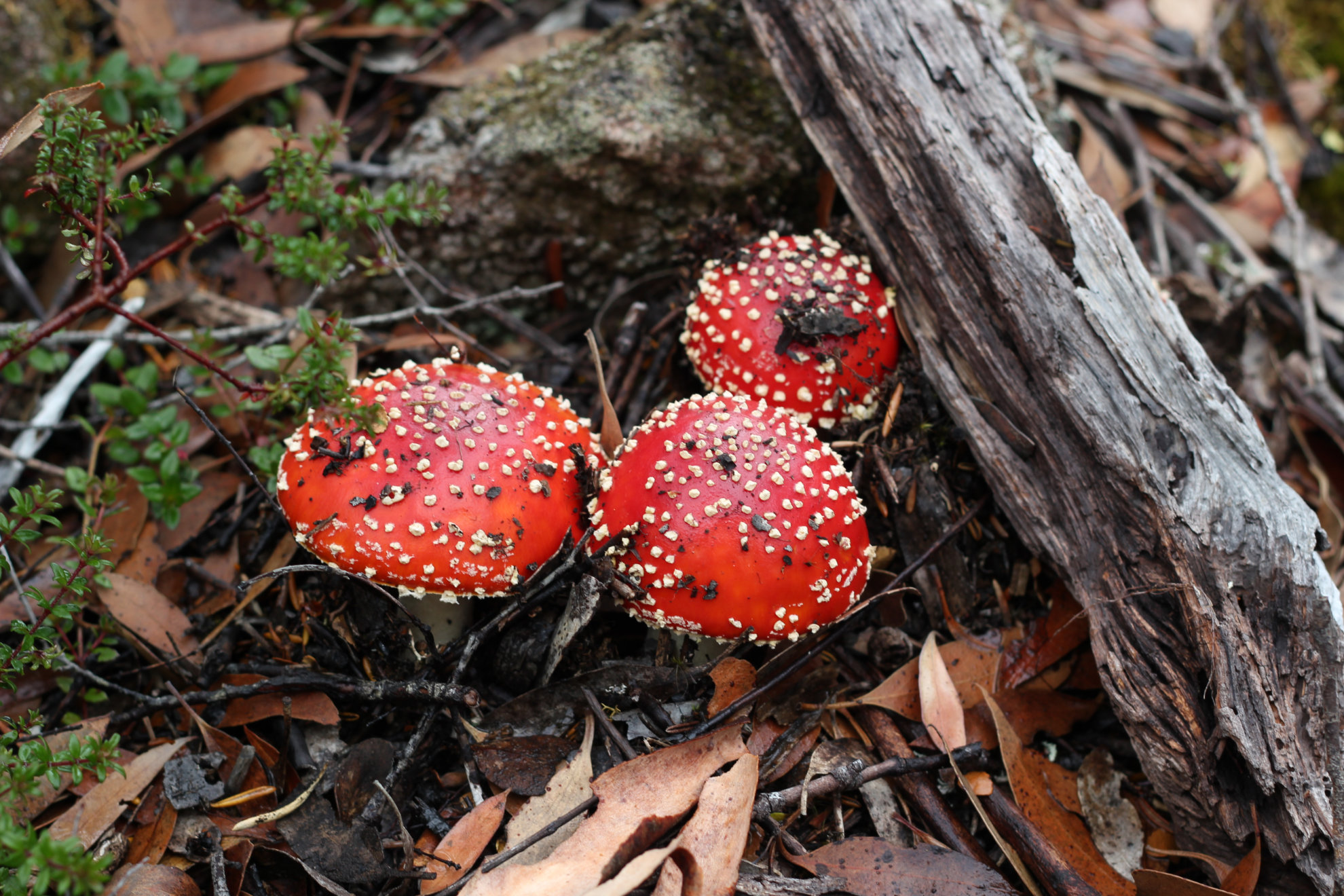 Before long, it was time to hit up the first of three mountains on today's walk. First up was Collins Bonnet.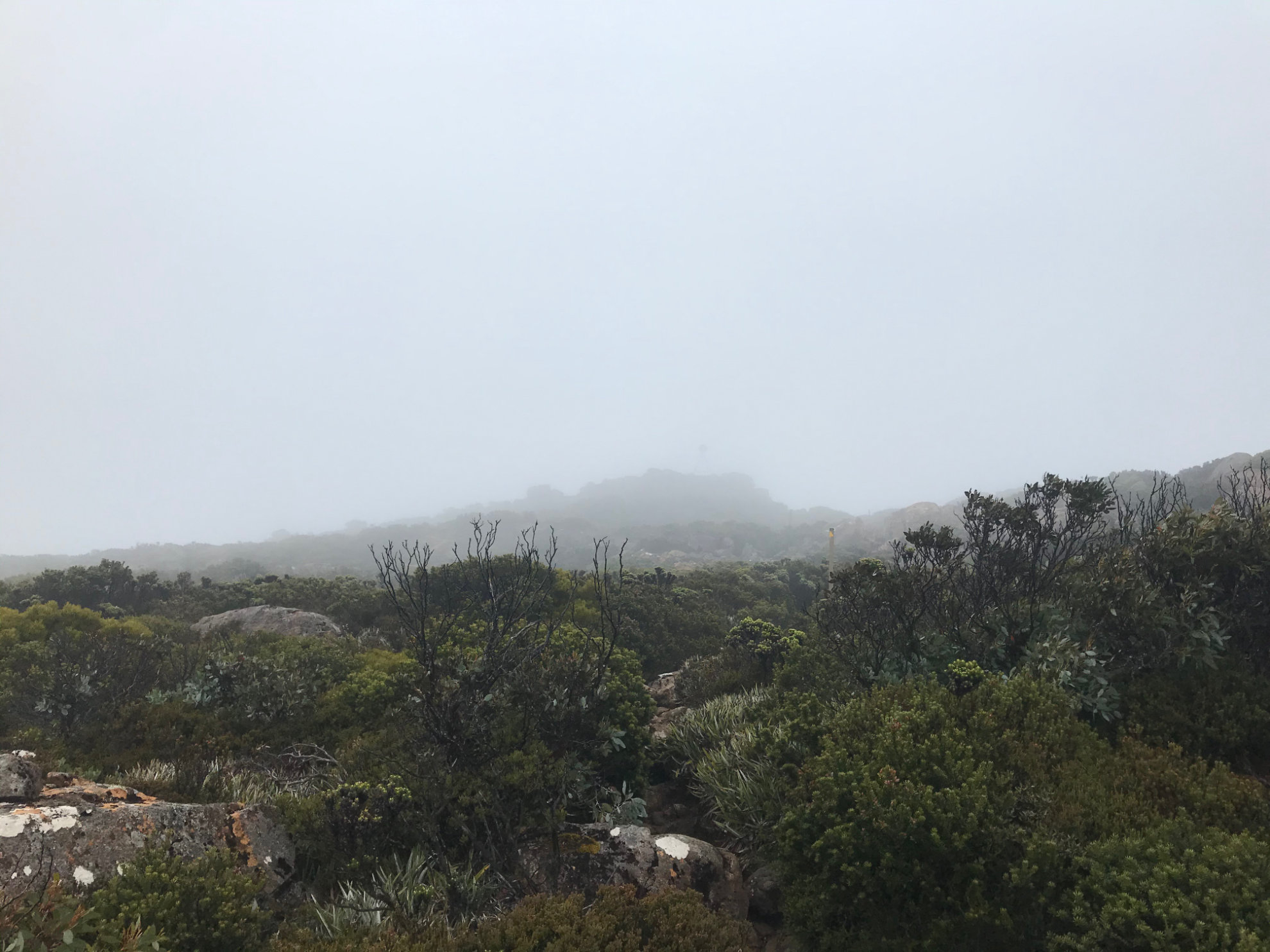 I got to the top, and stayed about four whole seconds before getting the hell off that windy freezing peak. A shame really as I'm sure the views are usually great.
But as they say, oh well. Can't always get the view you want.
Collins Bonnet didn't show itself until late in the afternoon. My next mountain was Trestle Mountain. It's a pretty easy walk from along the East West Trail (a trail that you spend a fair amount of time on).
In case you're wondering, this is what it looks like: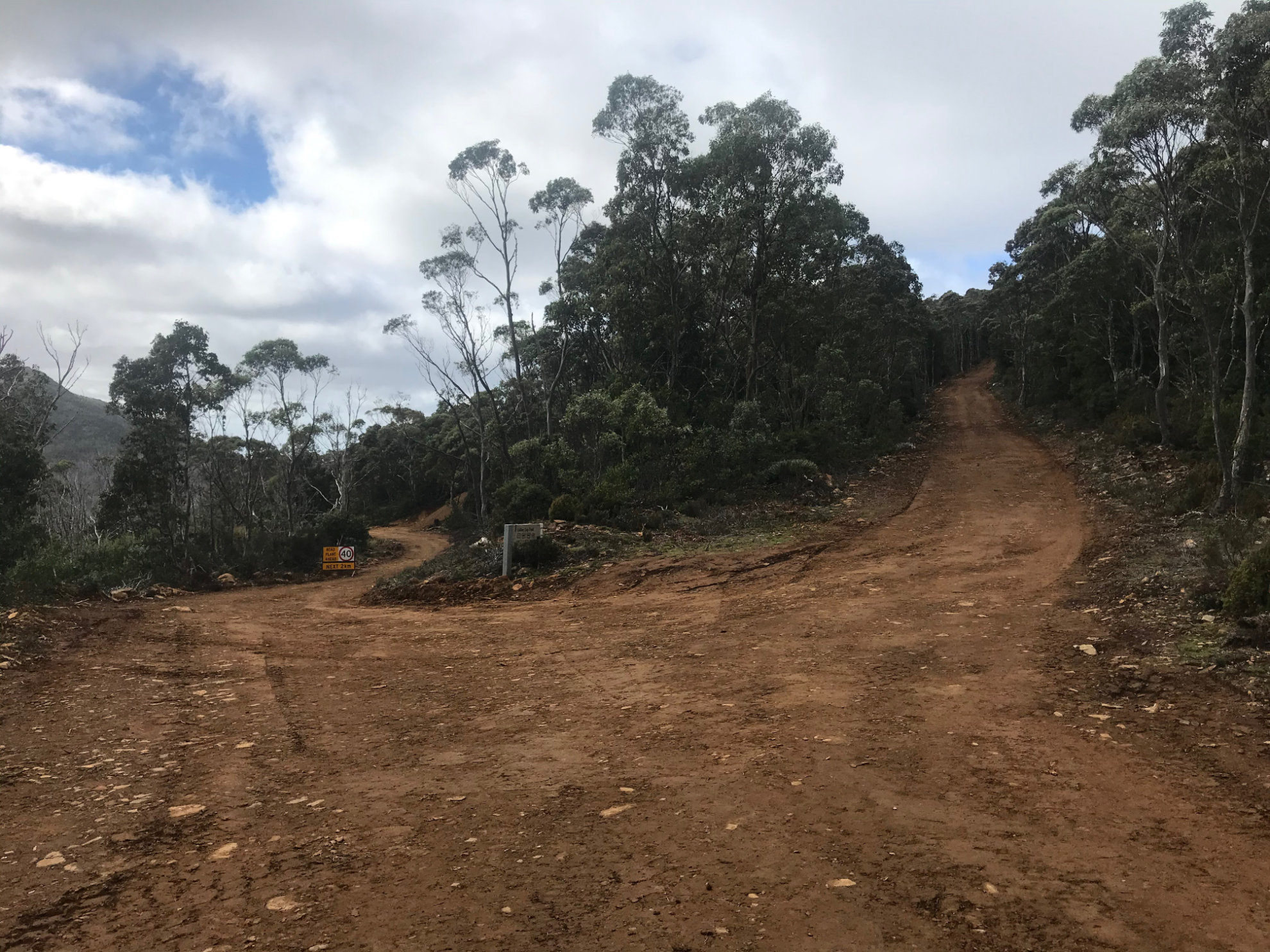 Well constructed, excellently graded road. It's not the most exciting of tracks, but it does make life very easy.
Anyway, I scaled Trestle and got to the top.
This time, I spend roughly seven to ten seconds at the top before turning around and heading back down.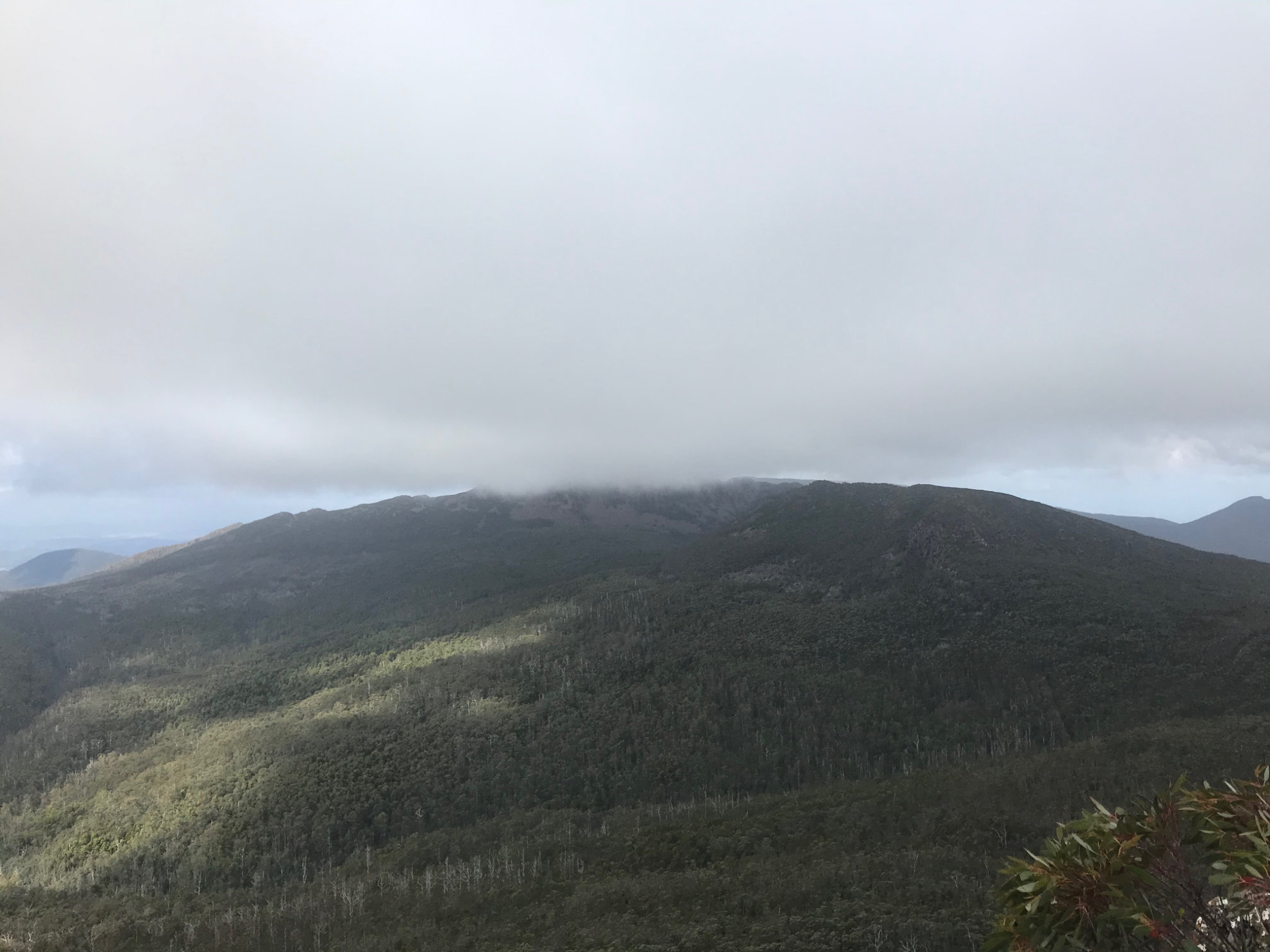 Next up was Mount Marian.
Marian is further along the East West Track, and there's a very obvious sign that marks where you need to turn off.
It's - again - easy going up Marian with well marked tracks.
The weather had cleared slightly, so I finally had a view!
The top of Marian is quite interesting, and would be fun to spend a little more time exploring.
But time was getting on and I had to get home, so it was time to leave.
Took about 20-25 minutes to get back to the road and then not much longer to the turn off to the Collins Cap Trail.
As the clouds had lifted, I finally got a few glimpses of the mountains I'd been up that day.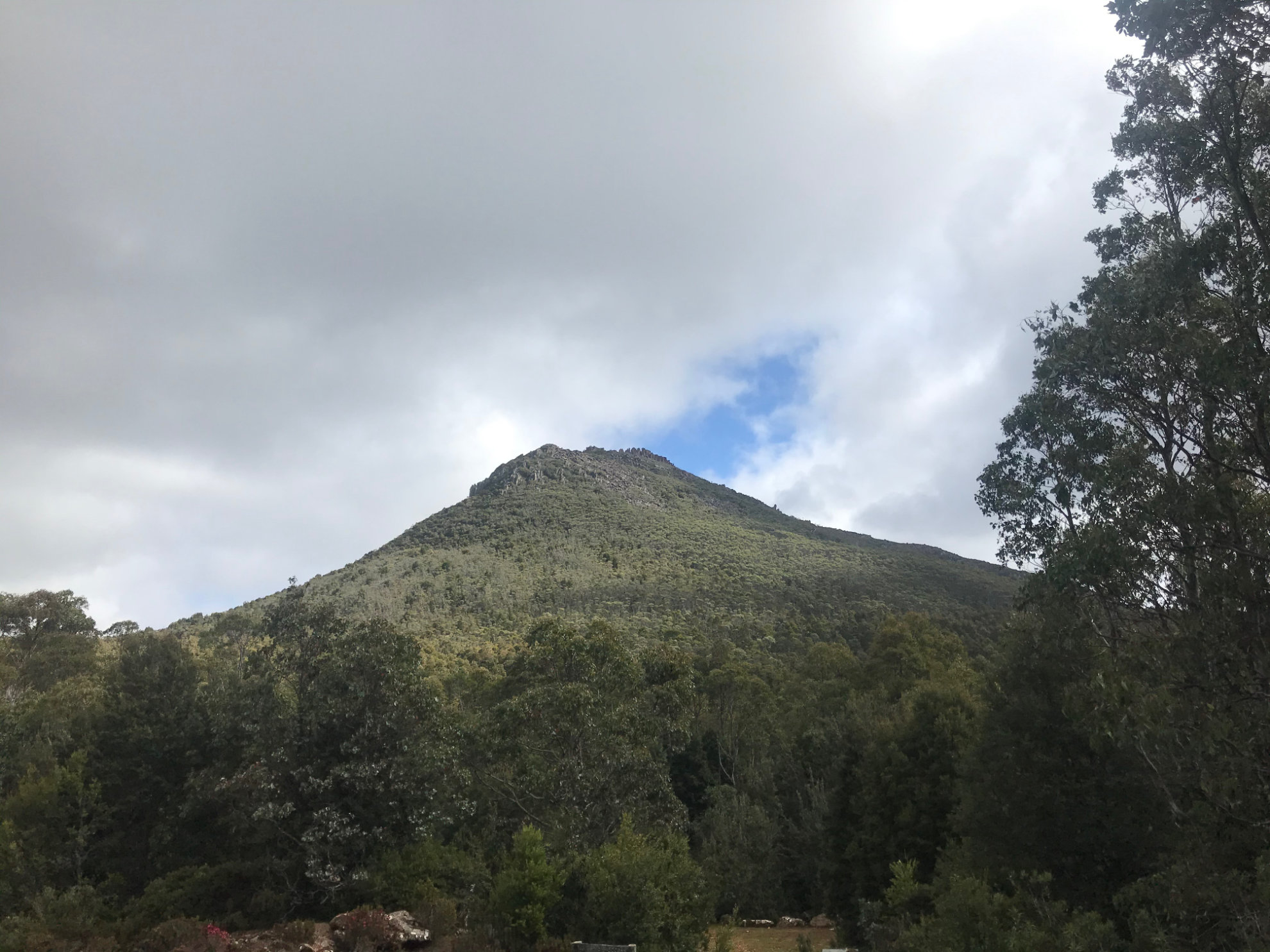 And finally, good ol' Collins Bonnet finally showed themselves just before I dived into the lovely walk back to Collinsvale along the Myrtle Forest Track.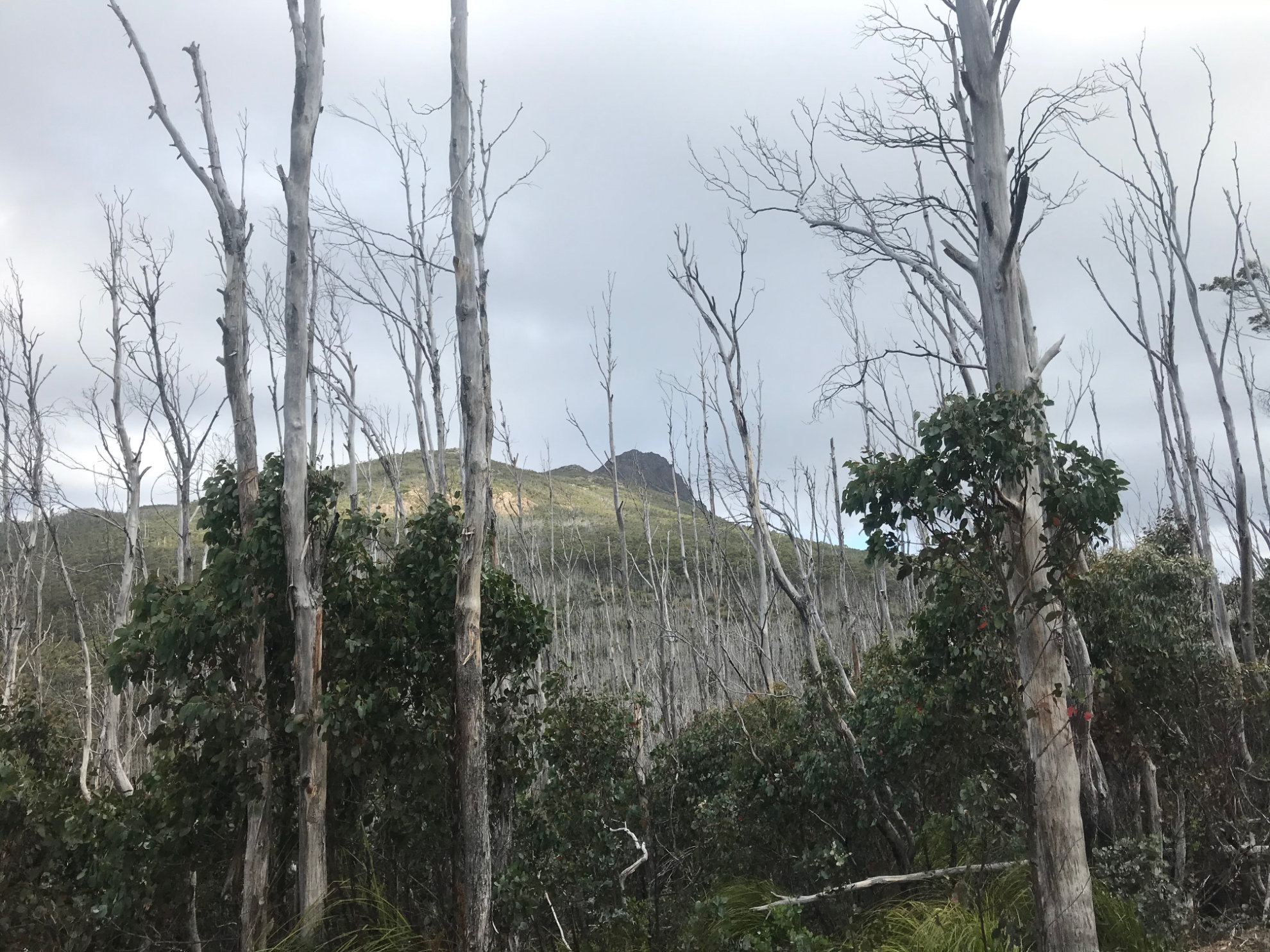 Ah finally Collins Bonnet appears!
All in all, it was a great little walk in an area I've never been before.
The weather wasn't perfect - but you can't expect perfect weather all the time. It was easy walking too, so if you're up for a long day then it's well worth the effort.
Walk Map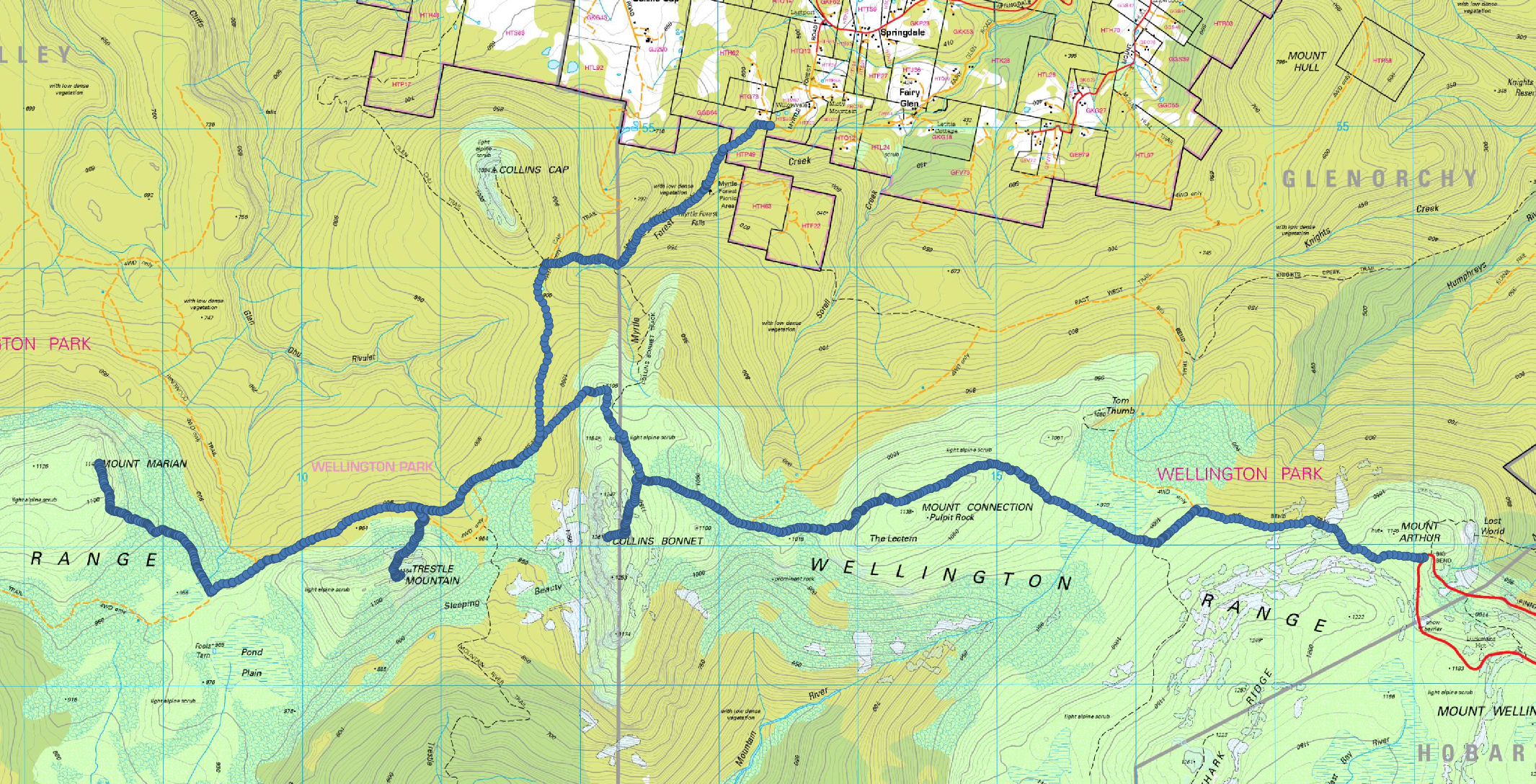 The walk started from Mount Wellington, ending in Collinsvale
Further reading
If you're interested in the Collins Cap/Trestle/Marian journey, you'll enjoy these posts/blogs too!
---
Comments
---