I've been looking forward to the day I got to climb Quamby Bluff.
I'd driven past the sign advertising the walk for many years, but had never stopped to take the time to climb it.
My interest grew even more after my recent Cradle Mountain trip, where Quamby Bluff featured in many discussions.
So the day finally came on one beautifully still, sunny Wednesday morning in February.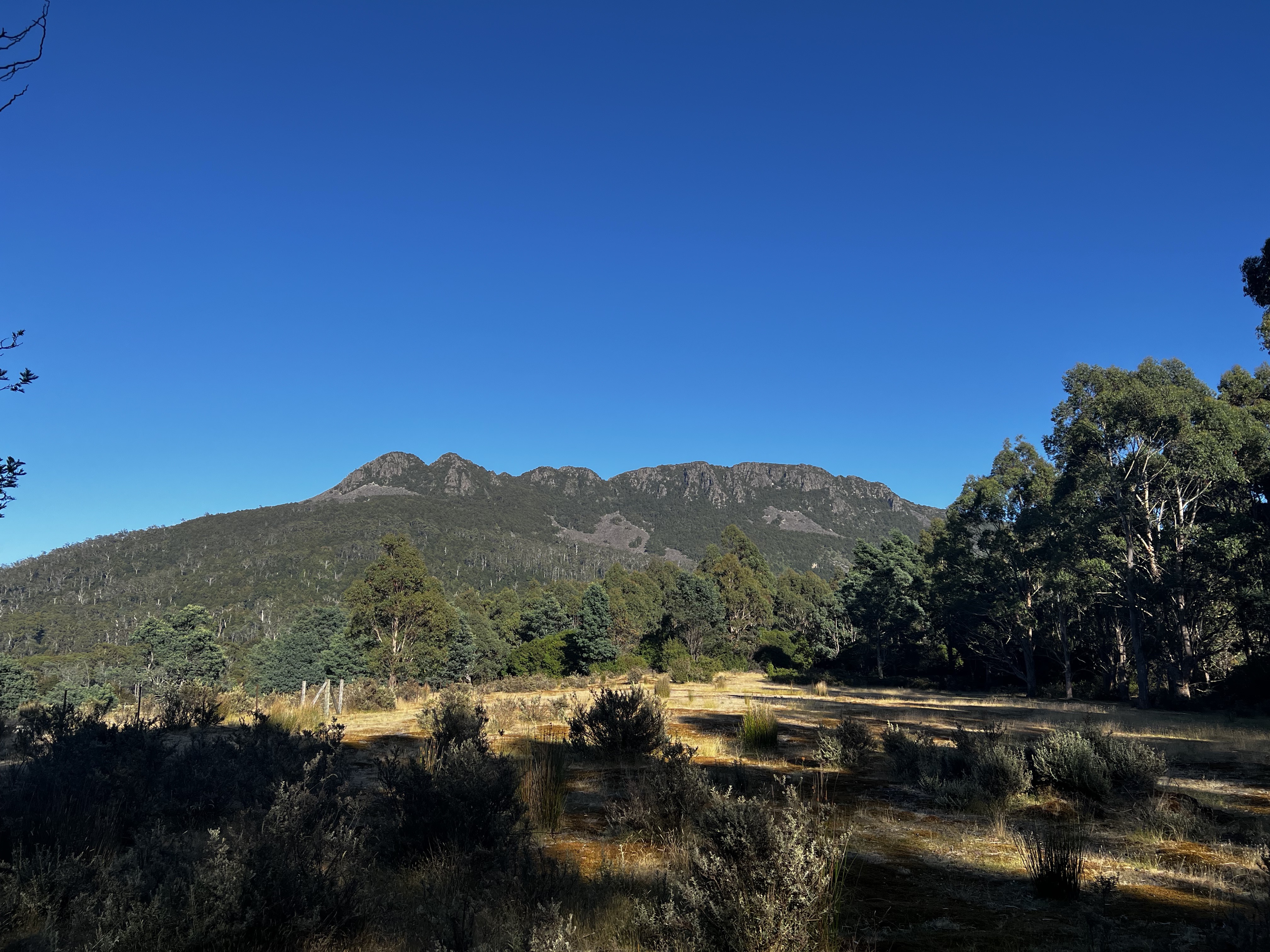 Quamby Bluff has a distinct track all the way from the bottom to the top. It gets very mildly difficult to find in rare circumstances, but it's never hard.
I set off around 8:45am thinking I was getting an early start but quickly came across someone who had just finished! He said it'd taken him about 1:45 up and 50 minutes back. So he must have started around 6am, which really puts me to shame.
The first part of the walk is very enjoyable, and is through a lovely myrtle forest and it slowly gains hight until you come to a large scree field.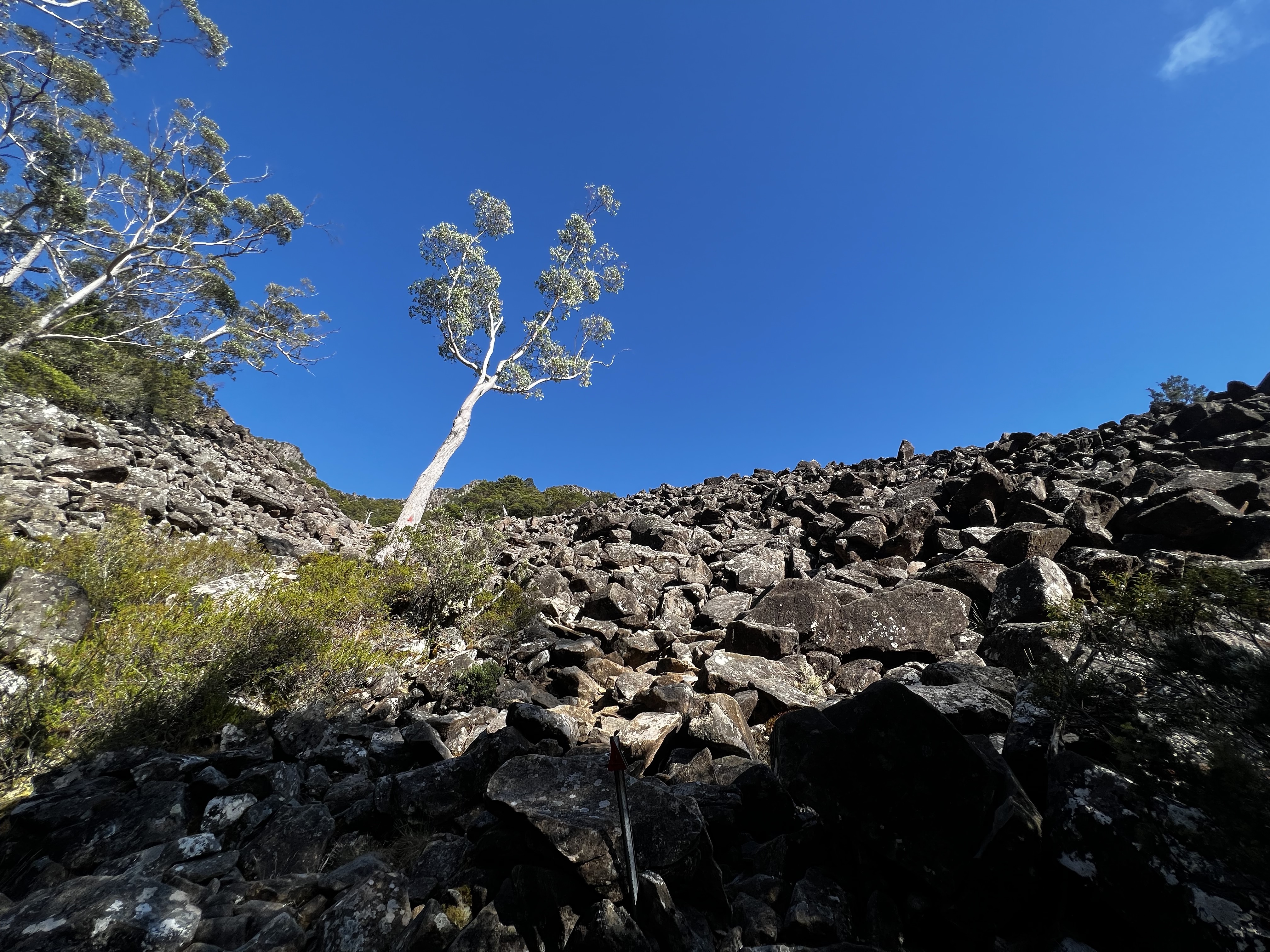 This is short lived as the track then dives back into the forest and continues there until you reappear into the world at the base of the final climb onto the top plateau.
From there, it's about 15 or so minute to the trig point.
This was a lovely walk in many ways: there wasn't a lot of thinking to do, so you could just zone out and take in the world as your walked by.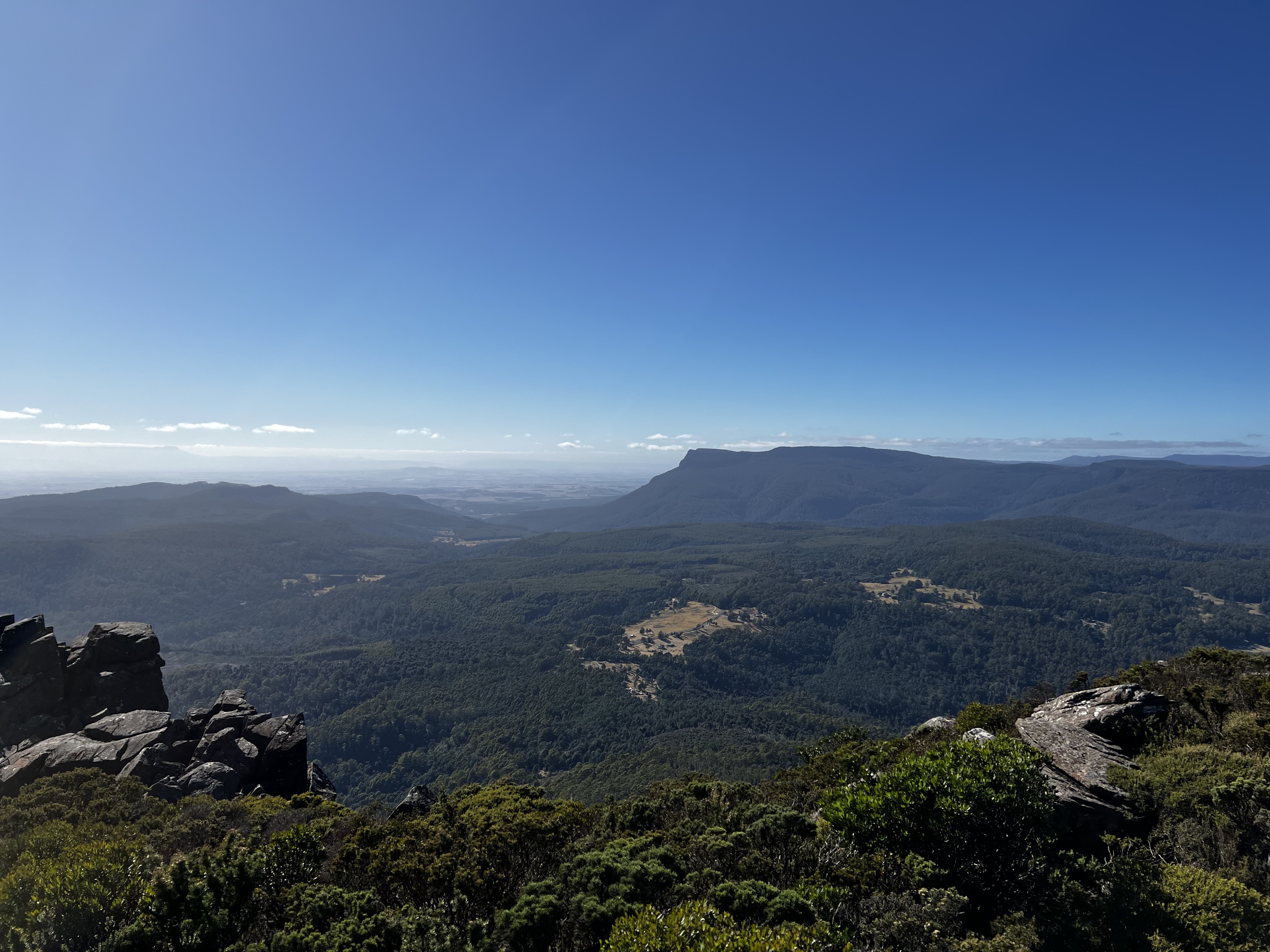 The weather was lovely, and the views from the top were phenomenal. On one side you could see the Great Western Tiers and the other the Ben Lomond Plateau1.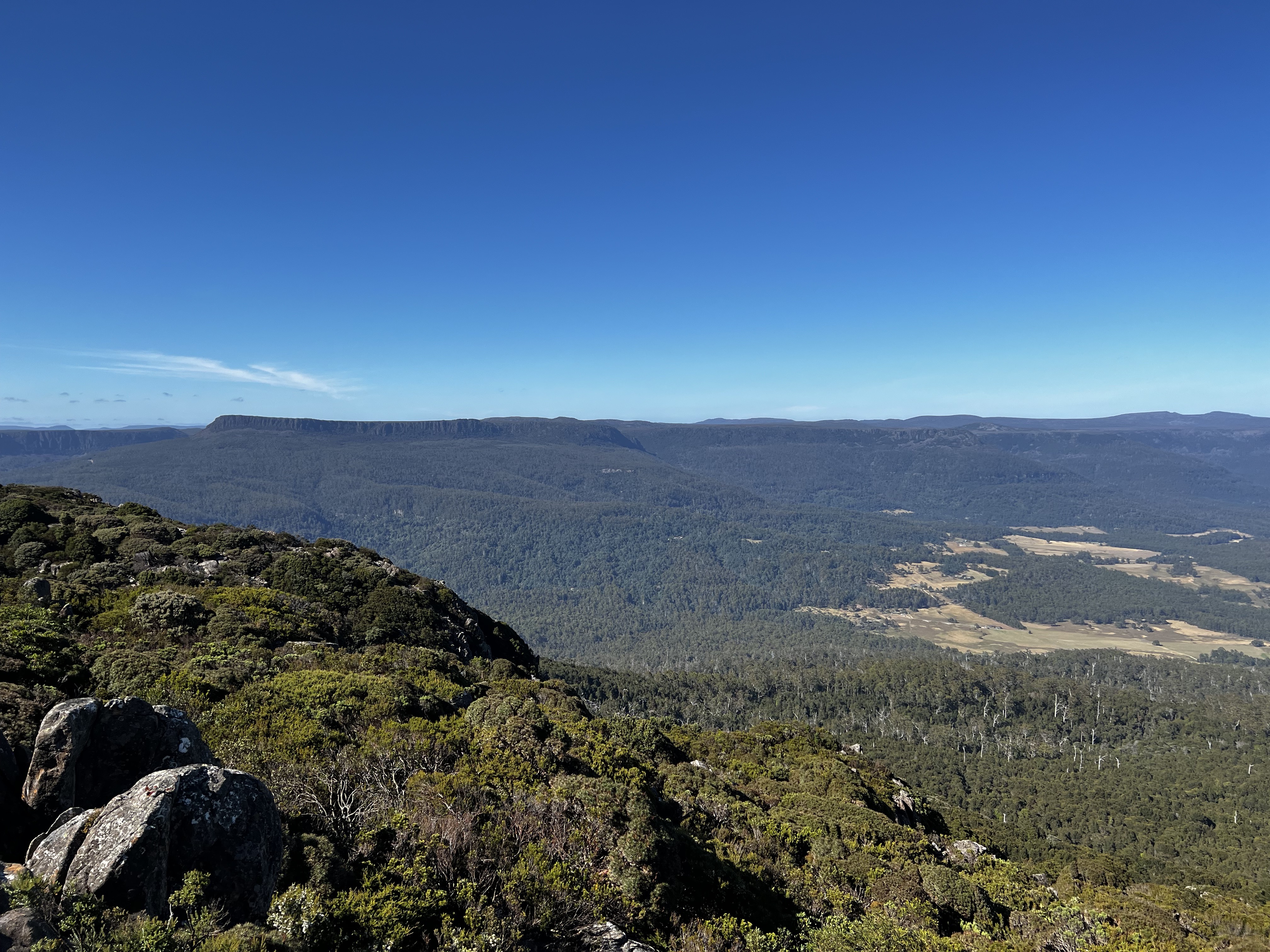 I faffed around at the high point for a while before finally saying goodbye and making my way back down again.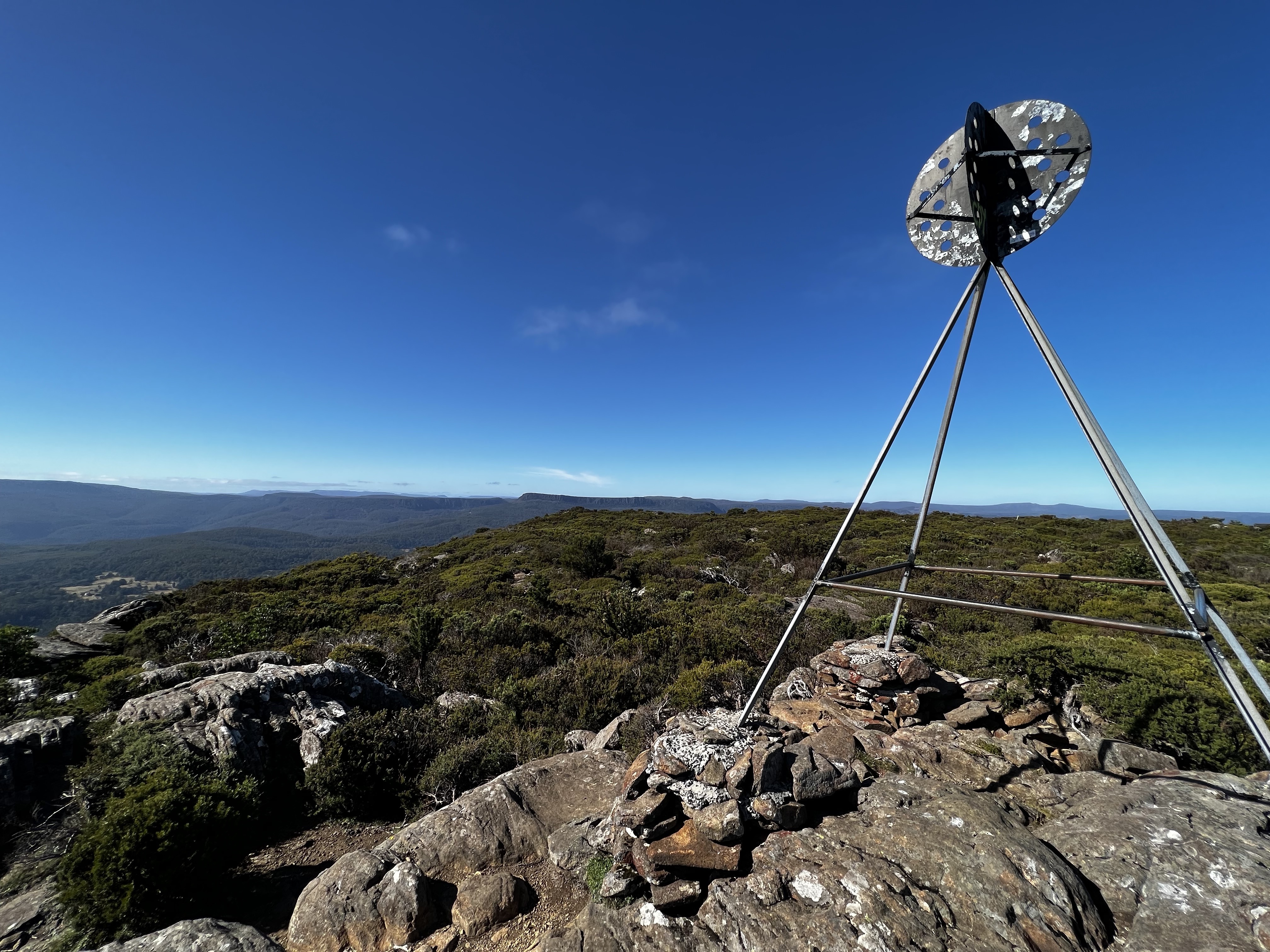 All in all, I really enjoyed this walk.
It was nice to have a track after the last two days of off-track scrub walking.
It was nice to have wonderful weather and an amazing view.
And it was great to finally get to see Quamby Bluff up close.
A+++ would climb again.
Lots from the Central Plateau!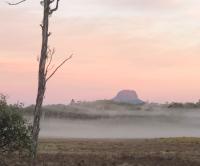 I spent four days up on the Central Plateau, walking around and seeing what's up. It includes Sandbanks Tier, Penny West, Rats Castle, Quamby Bluff and more! There're all here!
Find all the walks from that series here
Trip map2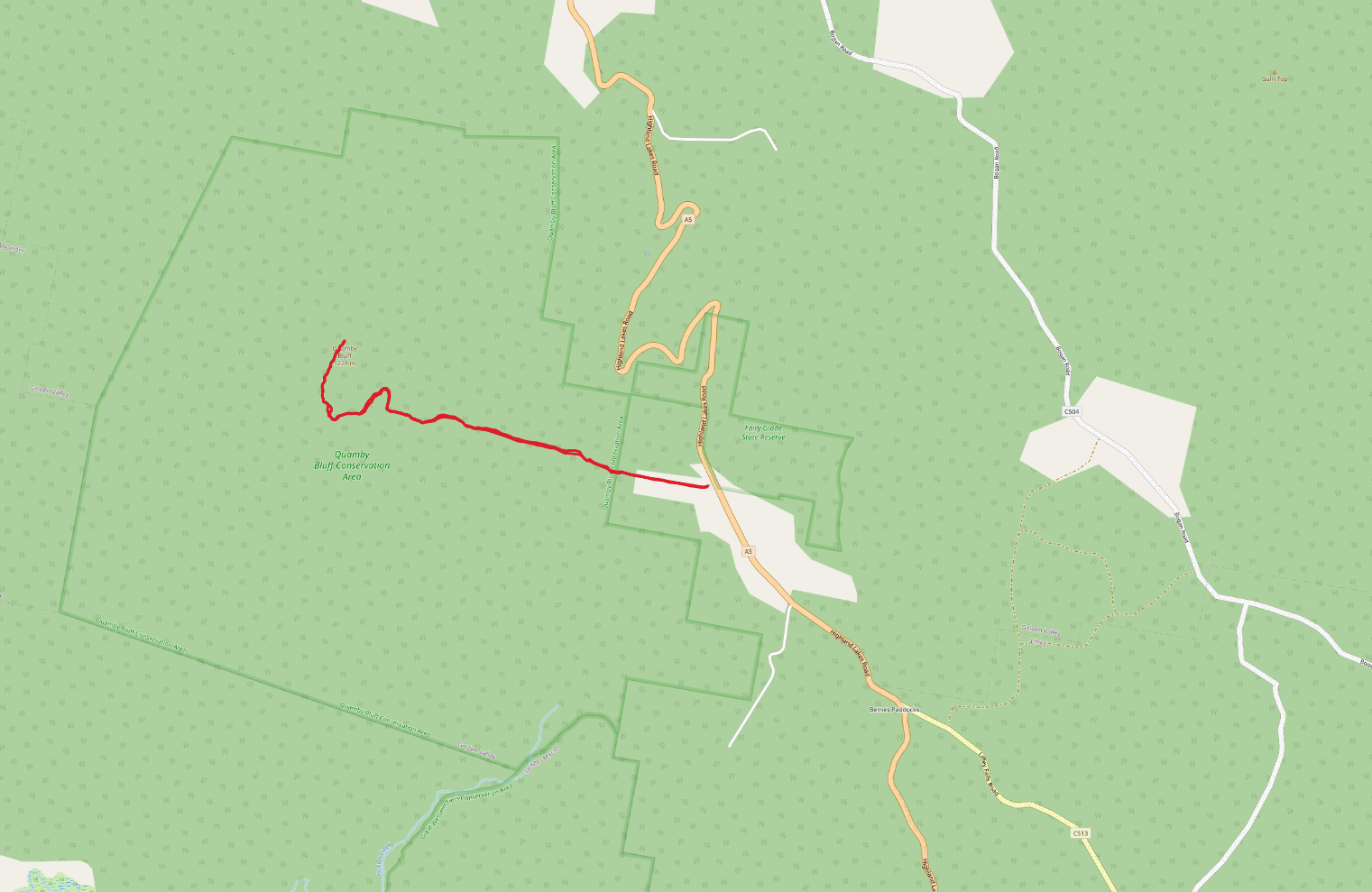 Elevation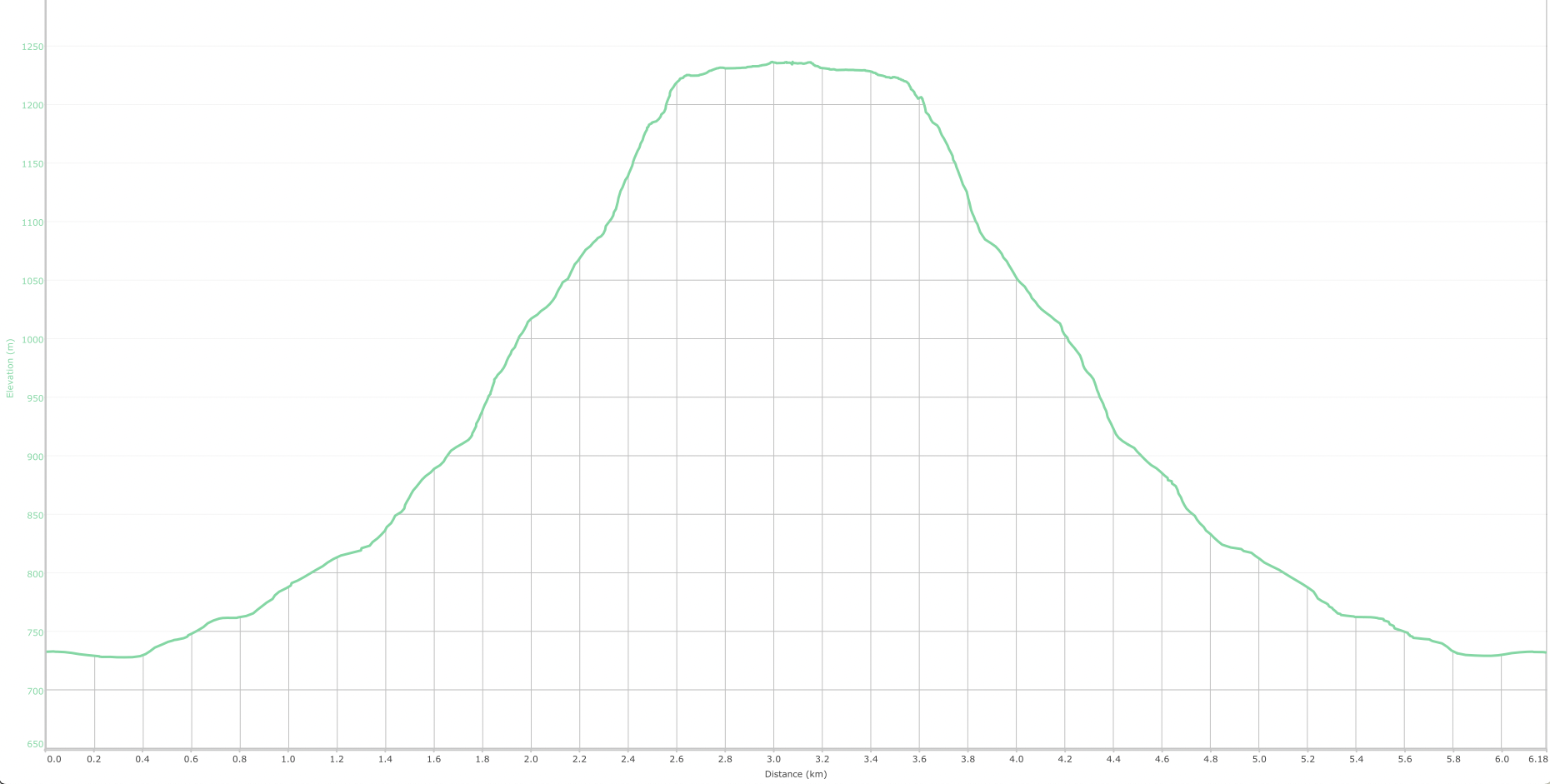 ---
Comments
---
Footnotes