If the headline of this post hasn't given you a hint about this walk, here's another one: this walk is long and (depending which way you go) pretty damn hard too.
But, let us rewind a bit.
I was keen to do a day walk, so I had a look at the map to see which mountains are close enough to home that allow for an out and back.
There was Bobs, but I've been to Picton recently - so I put that on the list to do later. There's Marriot's and Abbott's too - but I wasn't in the mood for a day of constant scrub bashing either.
So I settled on Weld and was happy. I've wanted to do Weld for quite a while and here was my chance.
I knew it was going to be a long one though, so the day started bright and early at 5am.
I was out the door 20 minutes later and well on my way before it even got light.
In fact, I was out and walking by 7:20am - which I thought was a pretty good effort considering the amount of winding roads one must navigate to get to the start of the track1.
The road goes all the way to Isabella Creek - but no further! There's a massive hole in the ground, so there's really no argument to be had.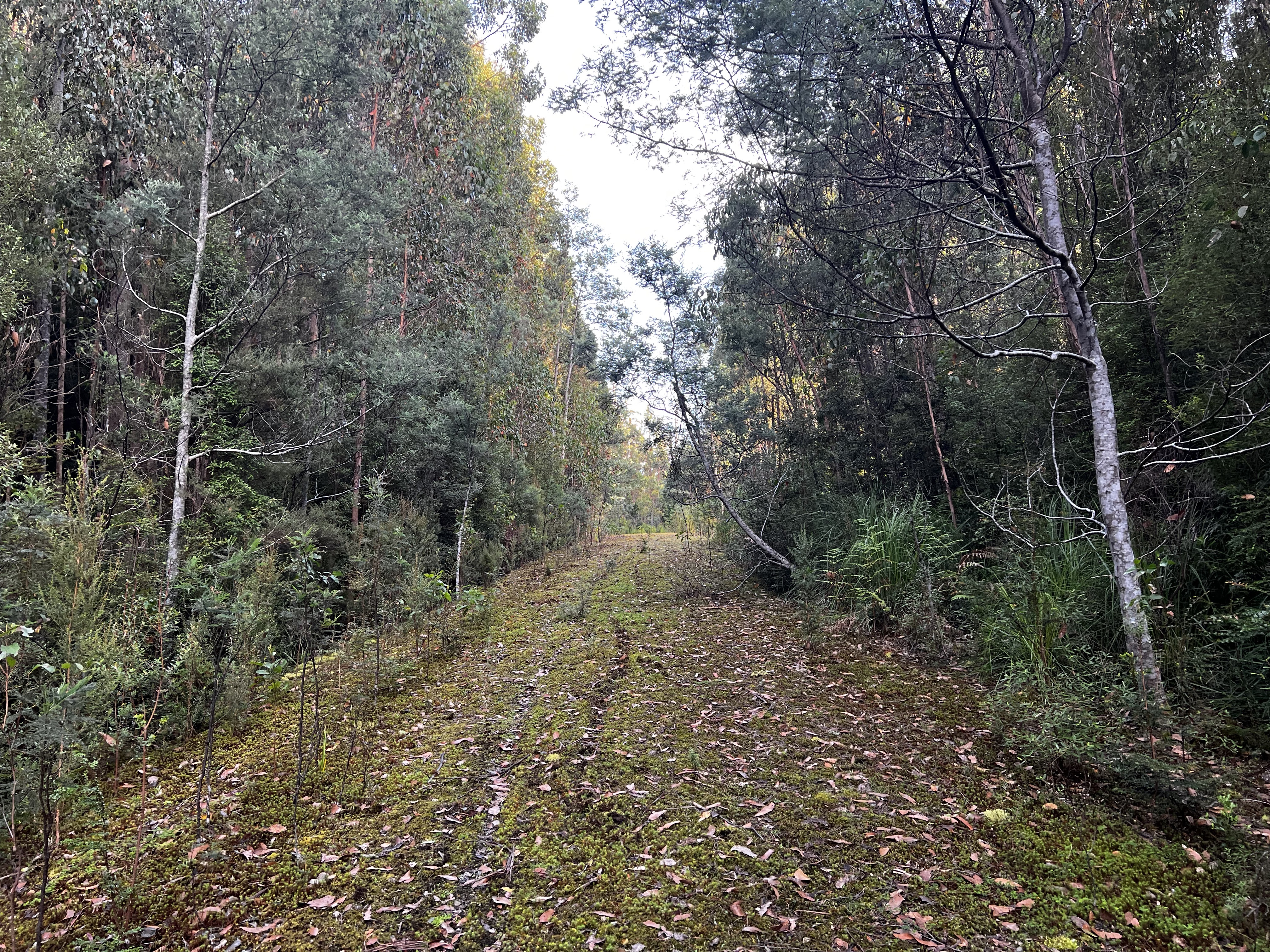 After an easy 15 minute walk up the road, you come to a marker and the first cutting grass bush of the trip.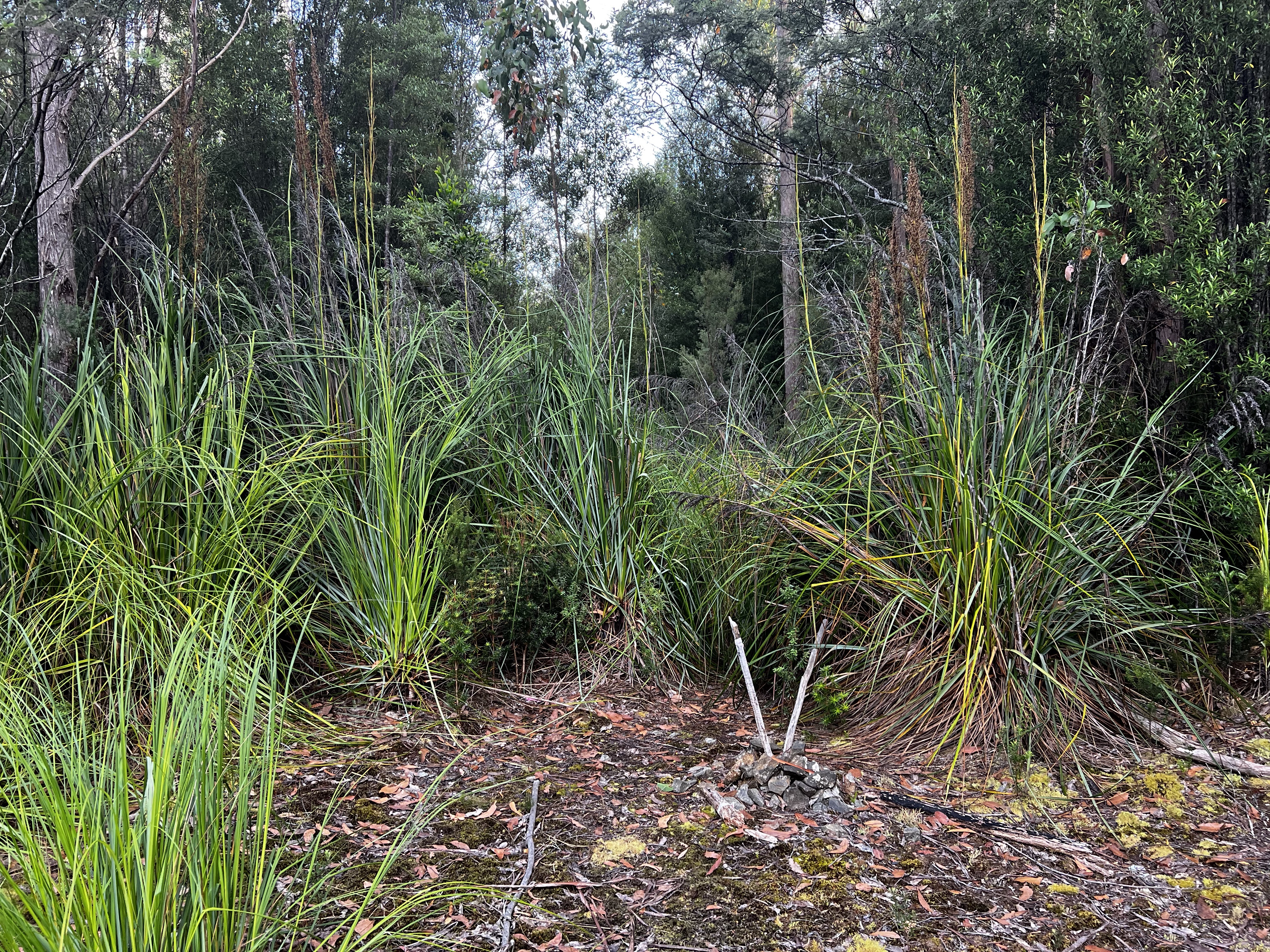 Don't worry about spending too much time looking at it, you'll have many more chances over the next 3 kilometers.
Cutting grass will be your best of friends as you walk past bush after bush after bush.
Actually, in truth it wasn't that bad walking in. I recommend taking gloves, but after a while you sort of just zone out and the track was easy to follow.
That said, I did get lost a couple of times but the track was never far and finding my way back was easy.
After a while, you come to a river (I don't know if it has a name) and after a small climb up the hill you make a 90 degree turn to the left and begin a very steep walk up the mountain.
It'll be about 850 meters of elevation gain before you're at the tarn at the top, where most people (if they're taking a bit longer than a day) camp.
But before we get there, I want to discuss the walk up. It was a lovely walk, though sometimes a bit hard to follow in places. There is tape, but not always when you need it.
There's no pad either as such, but there are (mostly) obvious ways to go most of the time.
This part of the walk is delightful. The forest is spread out and there's no bushes or scrub to worry about.
But then, as you pass through 800 meters or so, that goes to shit. It's scrub season!
Bash bash bash, push push push, squeeze squeeze - it wasn't all that easy getting through some of the more scrubbier sections.
But eventually you pop out in a flat section and the walking comes nice again … for a bit.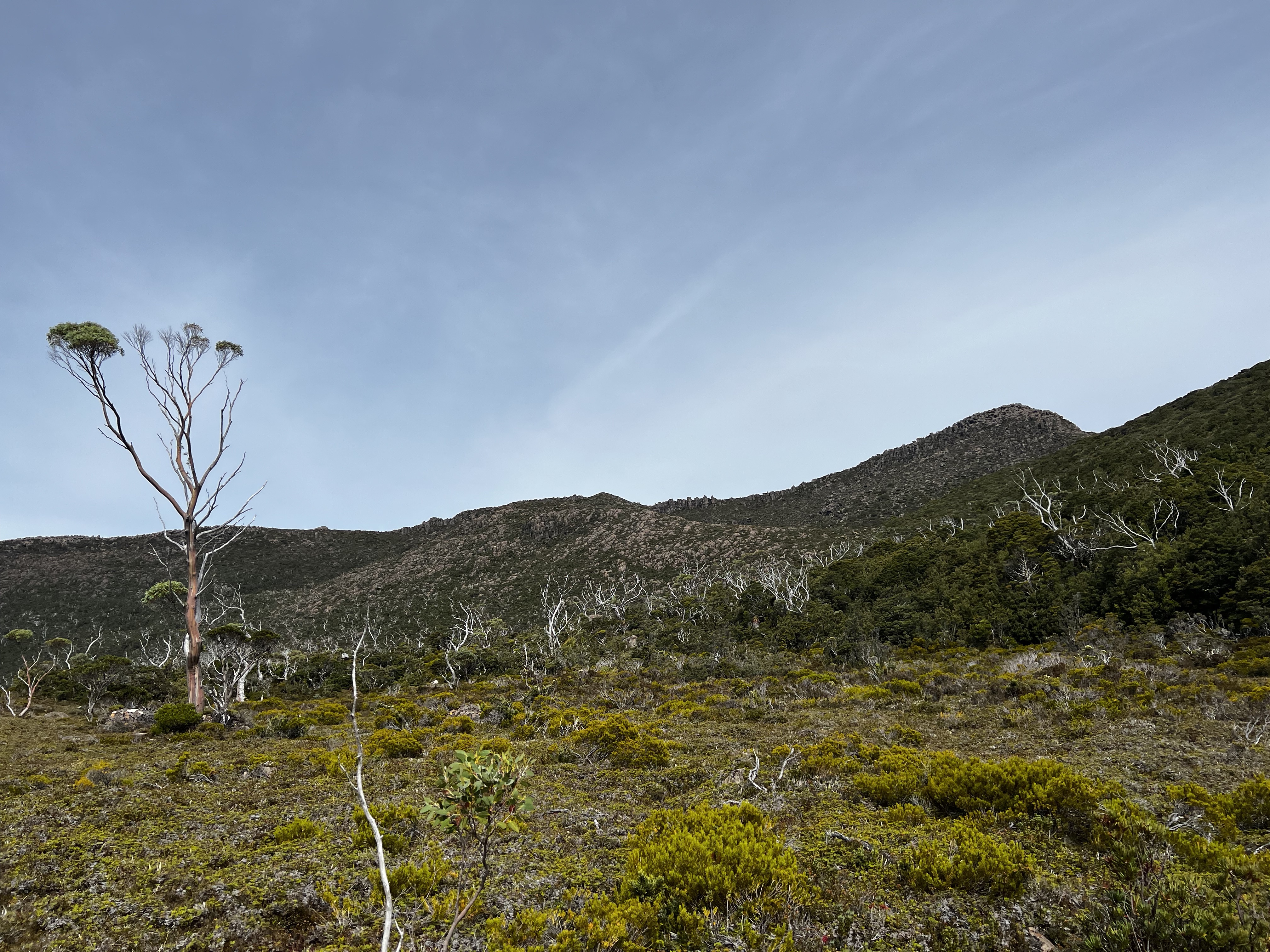 Because in the final part before you reach the tarn, I hit some terrible, terrible scrub. And I didn't have much fun! I notice that many people actually take the river here and I tried that as much as I could, which did make the last bit much easier.
Eventually, I got to the tarn and it was wonderful.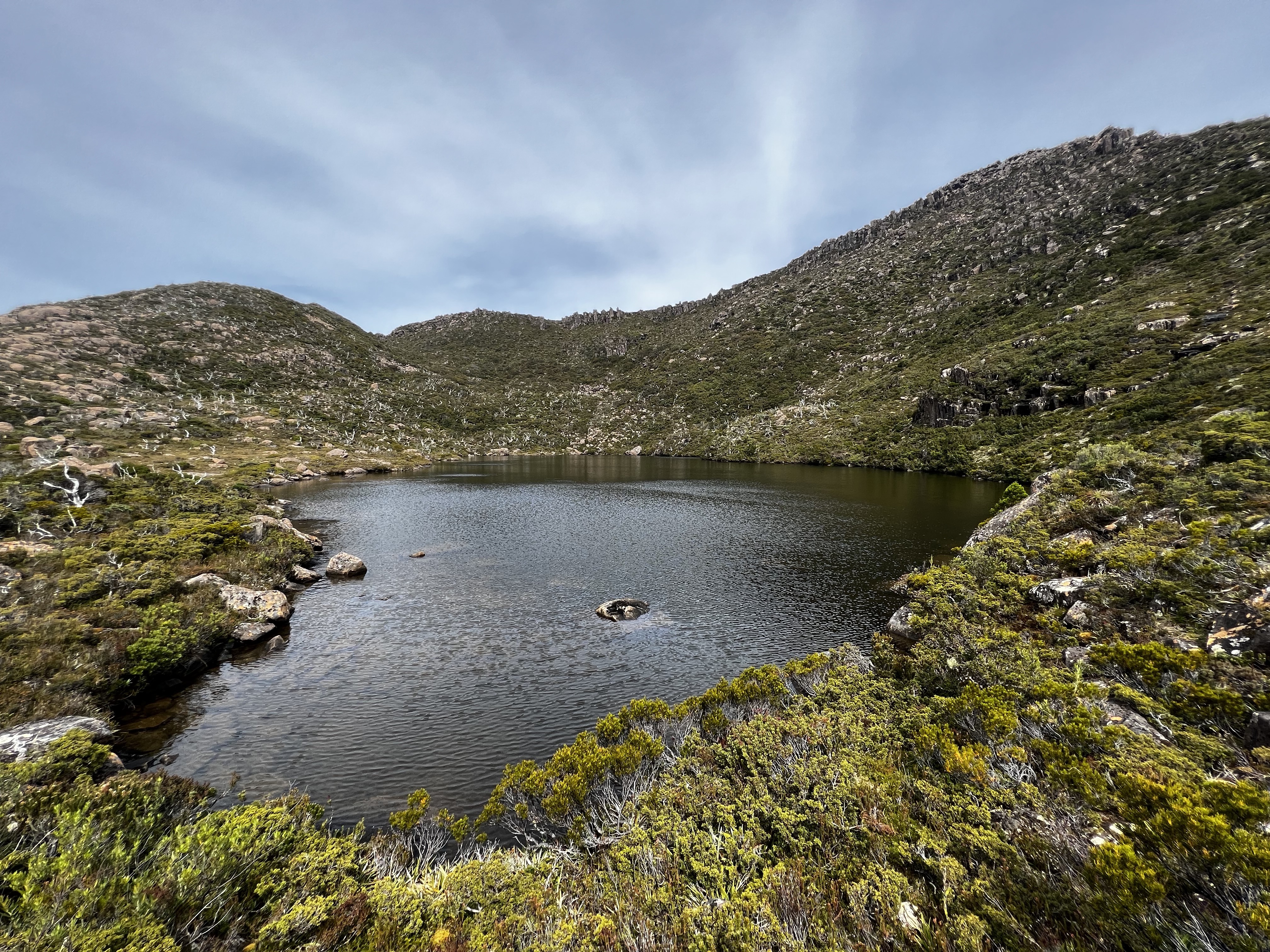 From this tarn, it's about an hour's walk to the top.
As height is slowly gained, the views open up. You can see the wonderfully named Trout and Lobster Lake and the rest of the Weld Ridge as it stretches off into the distance.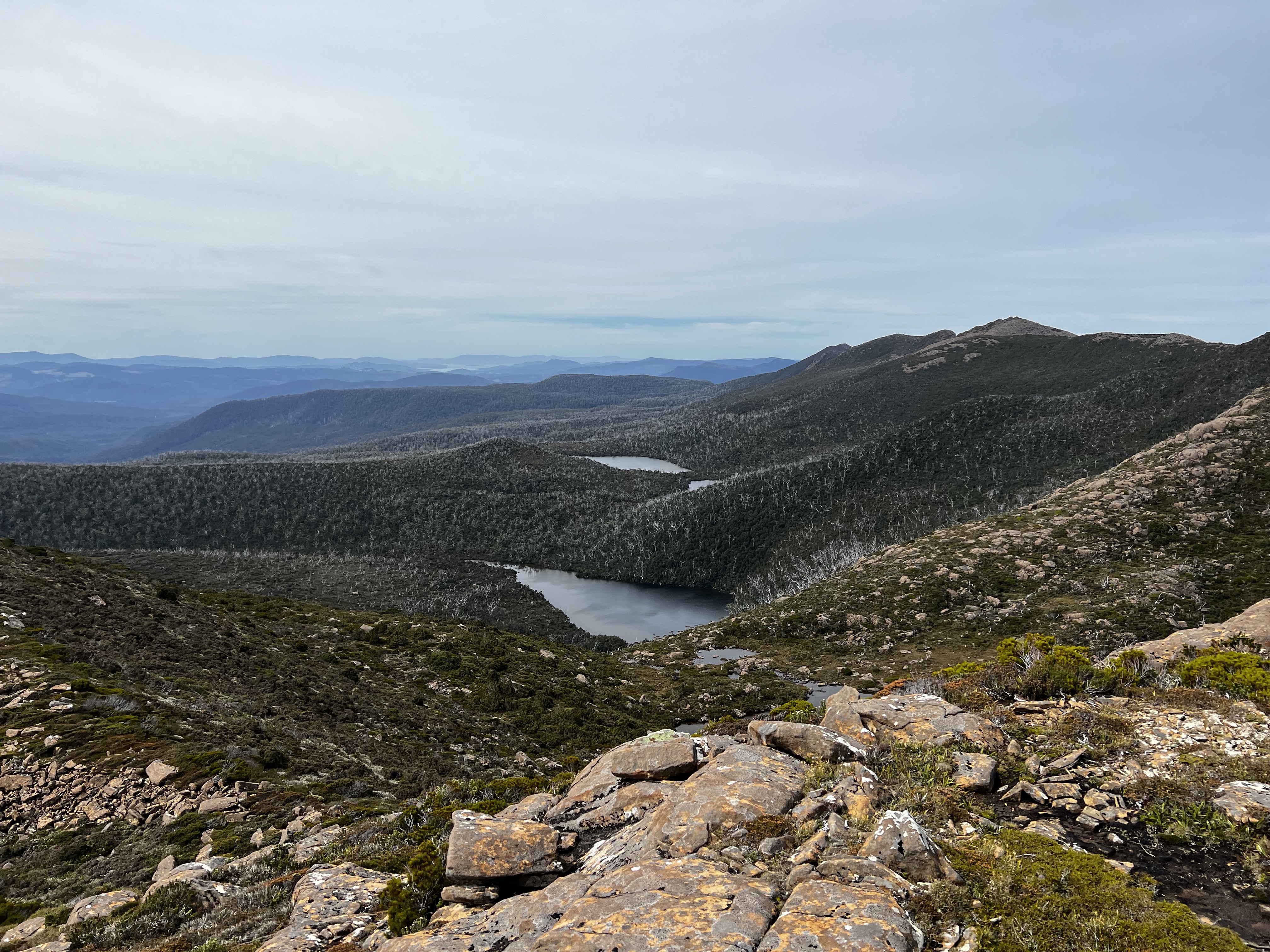 After a little bit of some choice route picking through boulters and pineapple grass, and a hundreds meters more elevation gain - I made it.
I sat down for a bite to eat, and surveyed the rest of the views.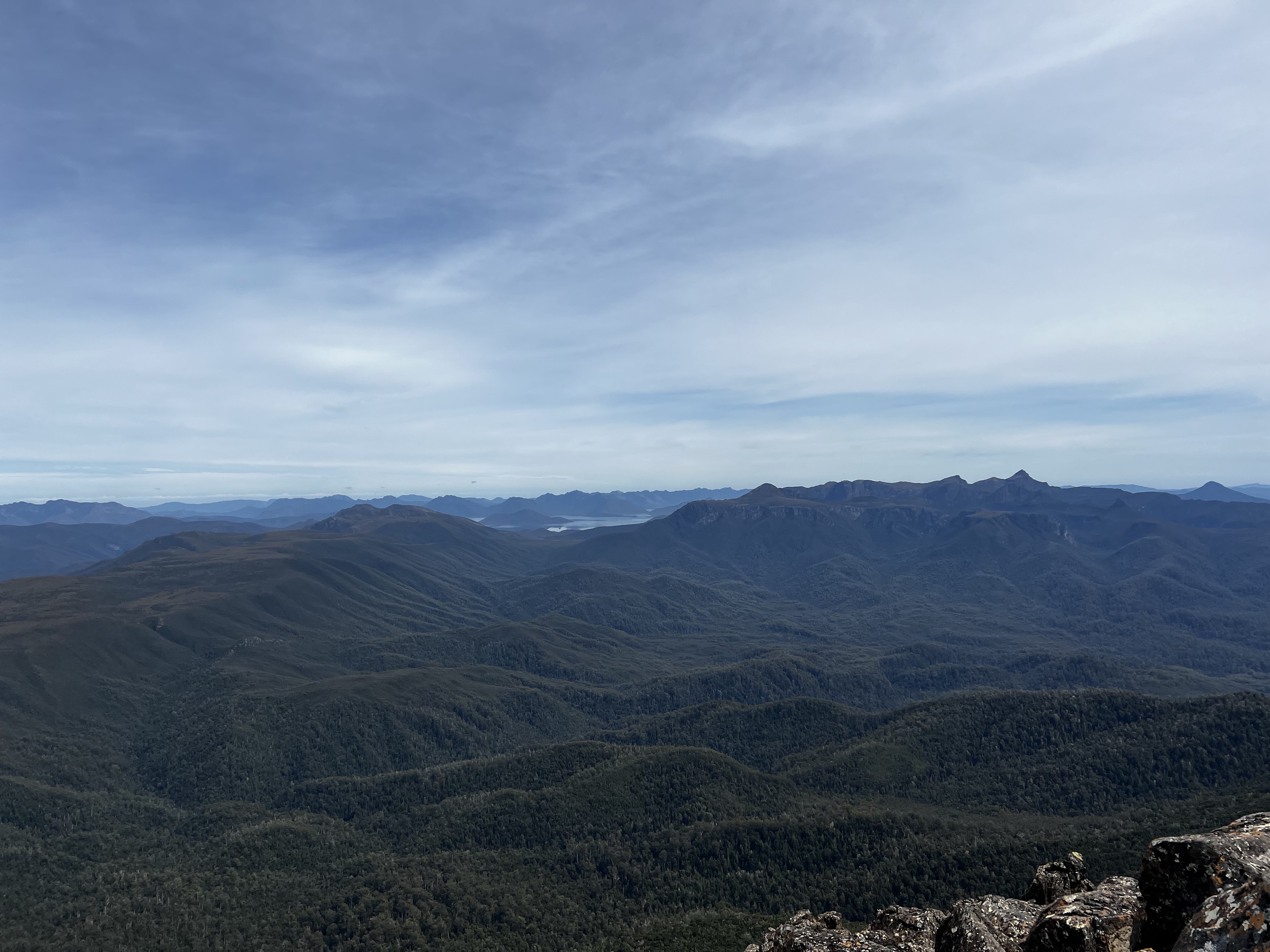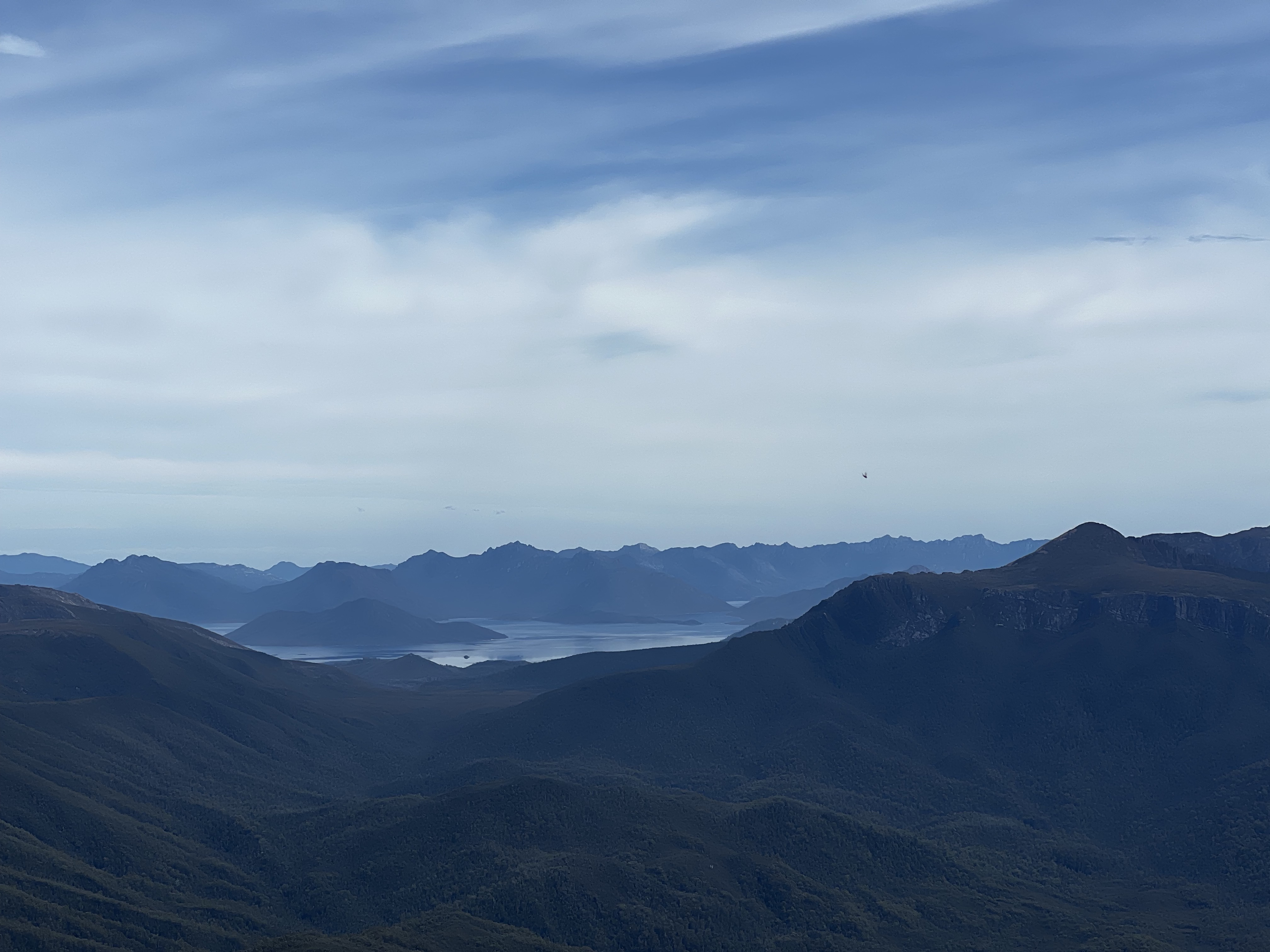 I looked at the time, and realised I'd been going for five hours! It'd taken longer than I'd hoped.
I'd read that someone had managed it in 4 - you'd really need to push to get it in that I think.
I did the sums (5 times 2) and realised I'd take about about 10 hours all up. Getting back should be quicker, but still not that quick.
But I didn't want to leave quite yet. A five hour walk for only a 5 minute stop at the top seems wasteful, so I opened another packet of shapes.
But eventually it was time to go, and the flies were getting bad. So I made my way back down to the tarn, back through the diabolical scrub, along the nice flat section, back into the tingle tangle and finally into the forest where I went down and down and down to the river crossing far below.
The walk along there was nice - for one the canopy provided a bit of shelter.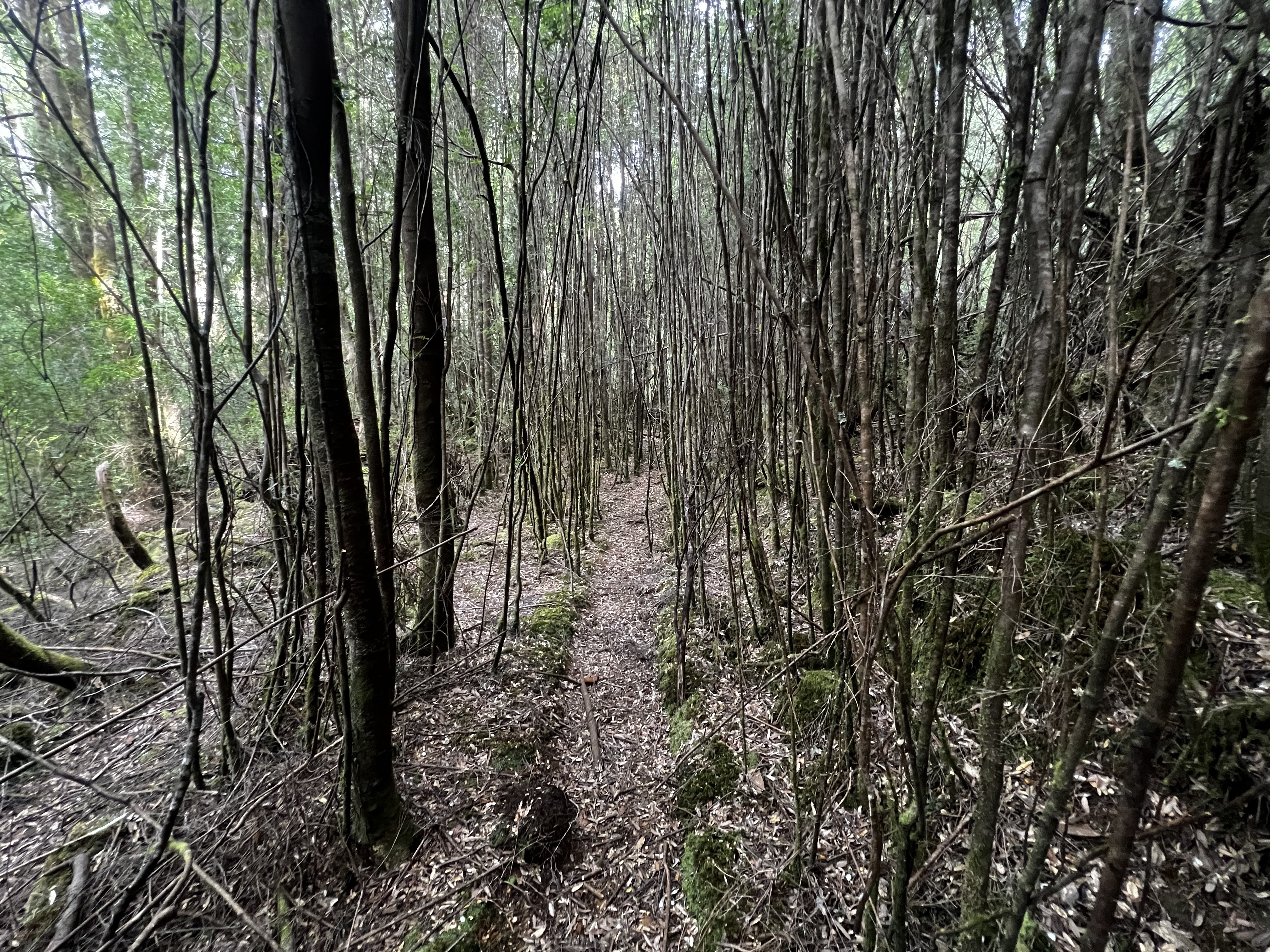 And then I made it to my old friends the cutting grass. It seemed harder on the way back, and I fell over a few times as my feet became tangled.
I picked myself up, and kept on - refusing to look at the map of where I was so I couldn't disappoint myself that I still had hours to go.
But then, I realised I was done! The cutting grass had ended and I could see the old road!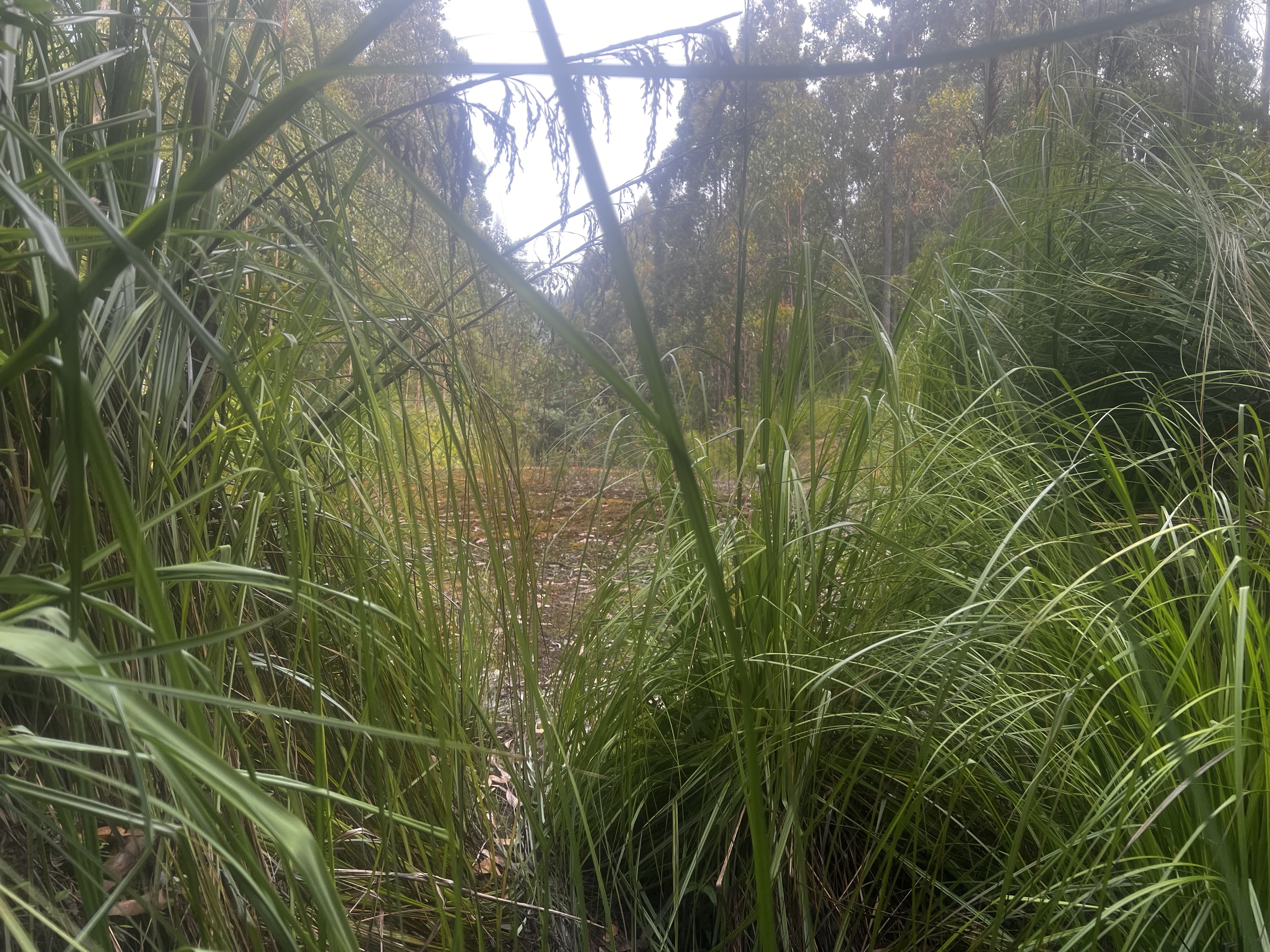 It was only 15 minutes back to the car and I was back home at 7:10pm - 20 minutes early!
Maybe Mount Weld is easier than I thought.
Trip map2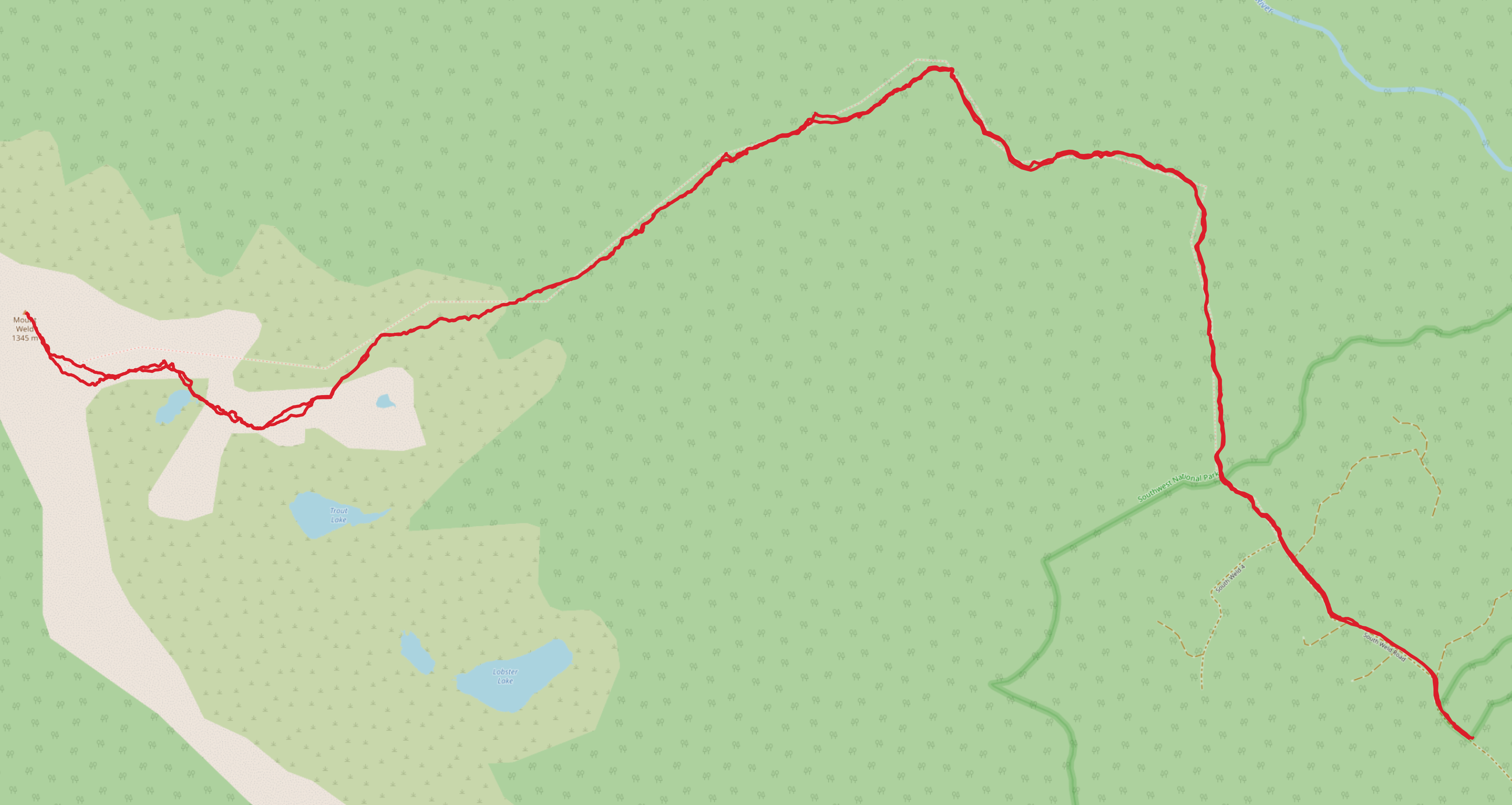 Trip times:
Carpark to Weld peak: 5 hours
Weld peak to car park: 4 hours, 32 mins
Elevation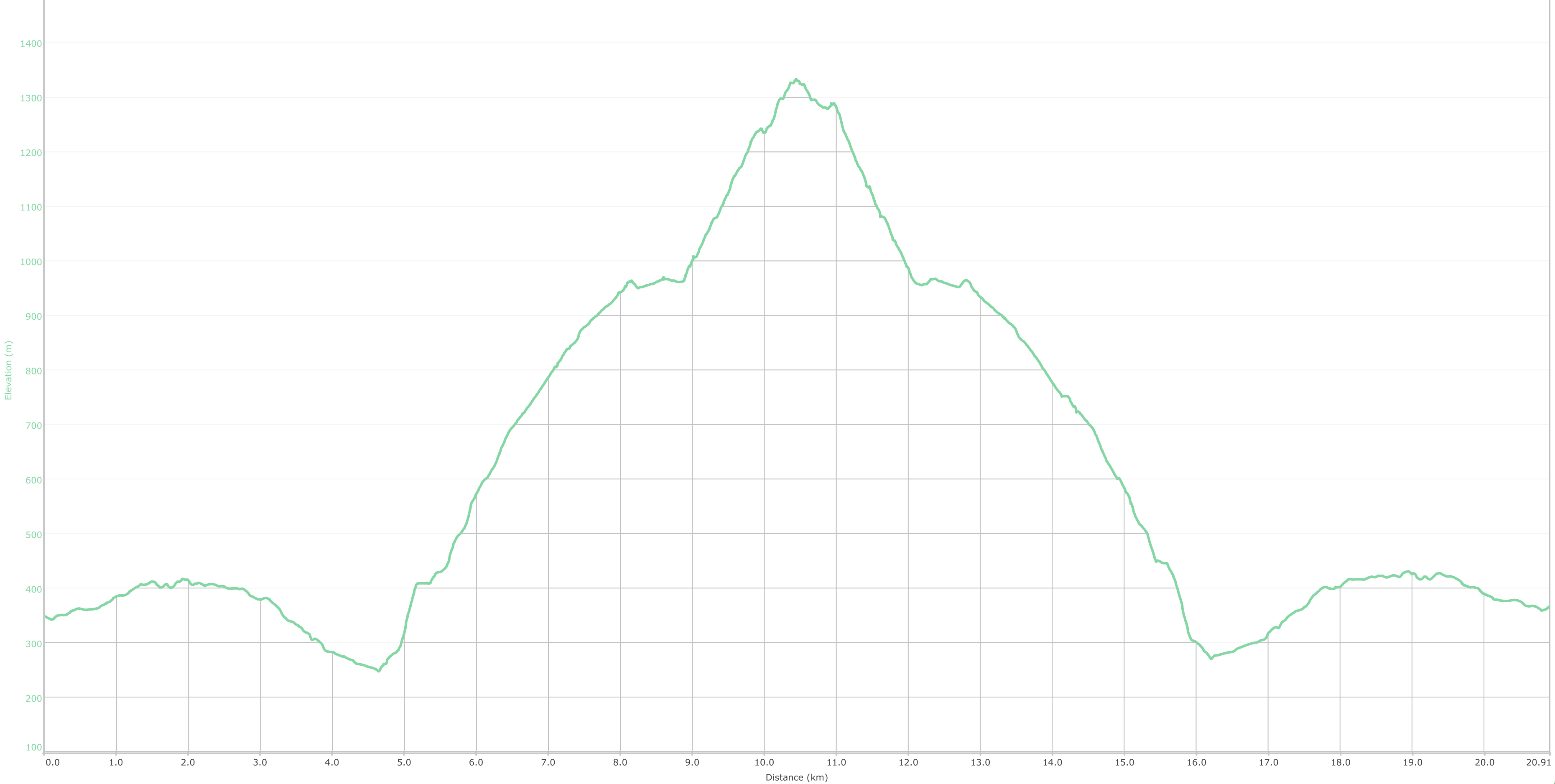 Access
Sometimes I like to add a few notes about the way in, especially when it requires lots of navigation along forestry roads.
A lot of the descriptions talk about road names (I've annotated them below) but there aren't really any signs I saw with the road names on them, so they're not all that useful.
I actually plotted the route out the night before and Google didn't do a bad job this time, so I did had something to follow.
But here's a map just in case you're interested or want to check it against your own maps.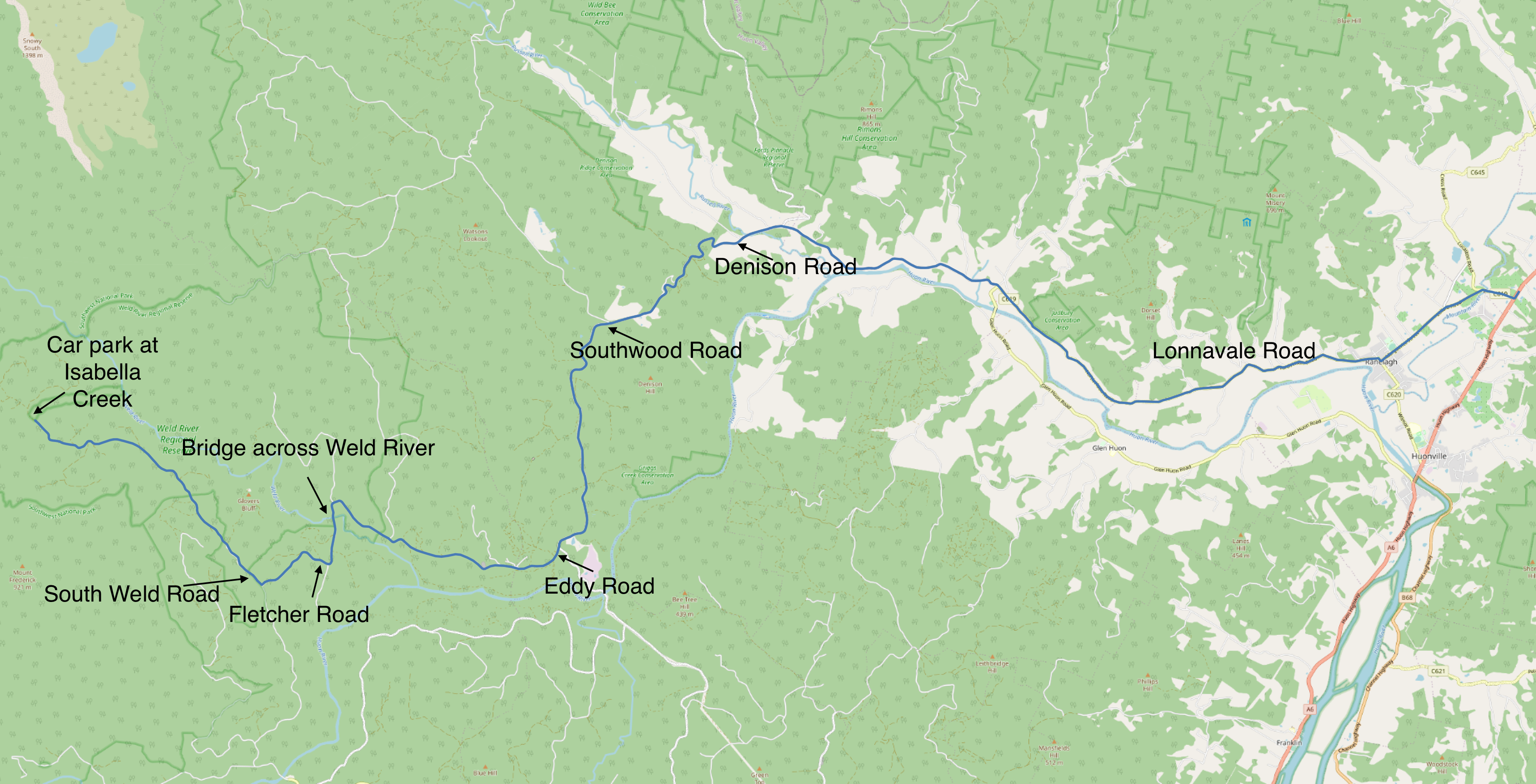 Or if you're the technical sort, here's a GPX of the road route from the highway through Ranelagh and Judbury to the car park.
---
Comments
---
Footnotes