A bushwalk doesn't always have to involve slogging through mud and fighting back bush so thick it may as well be a brick wall.
Sometimes it can be comfortable and come with a glass of wine and some nice cheese.
So why not try it? Ok, we will! Destination: West Coast.
We found ourselves driving along the long and winding road to Queenstown before turning more northerly and heading up towards Corinna.
We'd booked a little hut for a few nights, and a walk through the Tarkine and a bit of a paddle were on the cards.
But first, we had to cross the Pieman.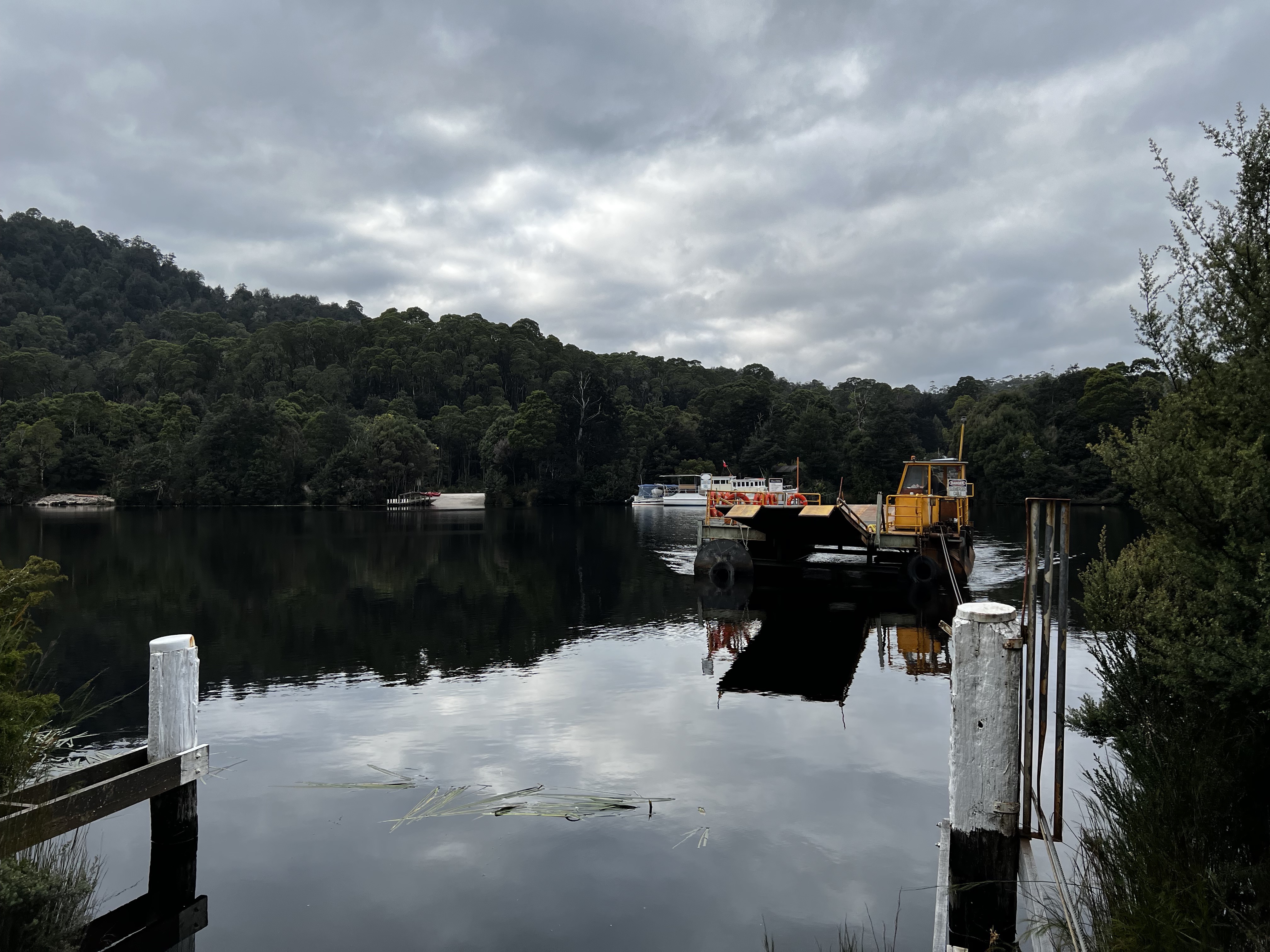 After a few minutes, we saw some activity on the other side of the river, and eventually the big barge started making its long journey across the river.
Little by little it edged its way across to collect us.
As we waited, we took in the amazing scenery.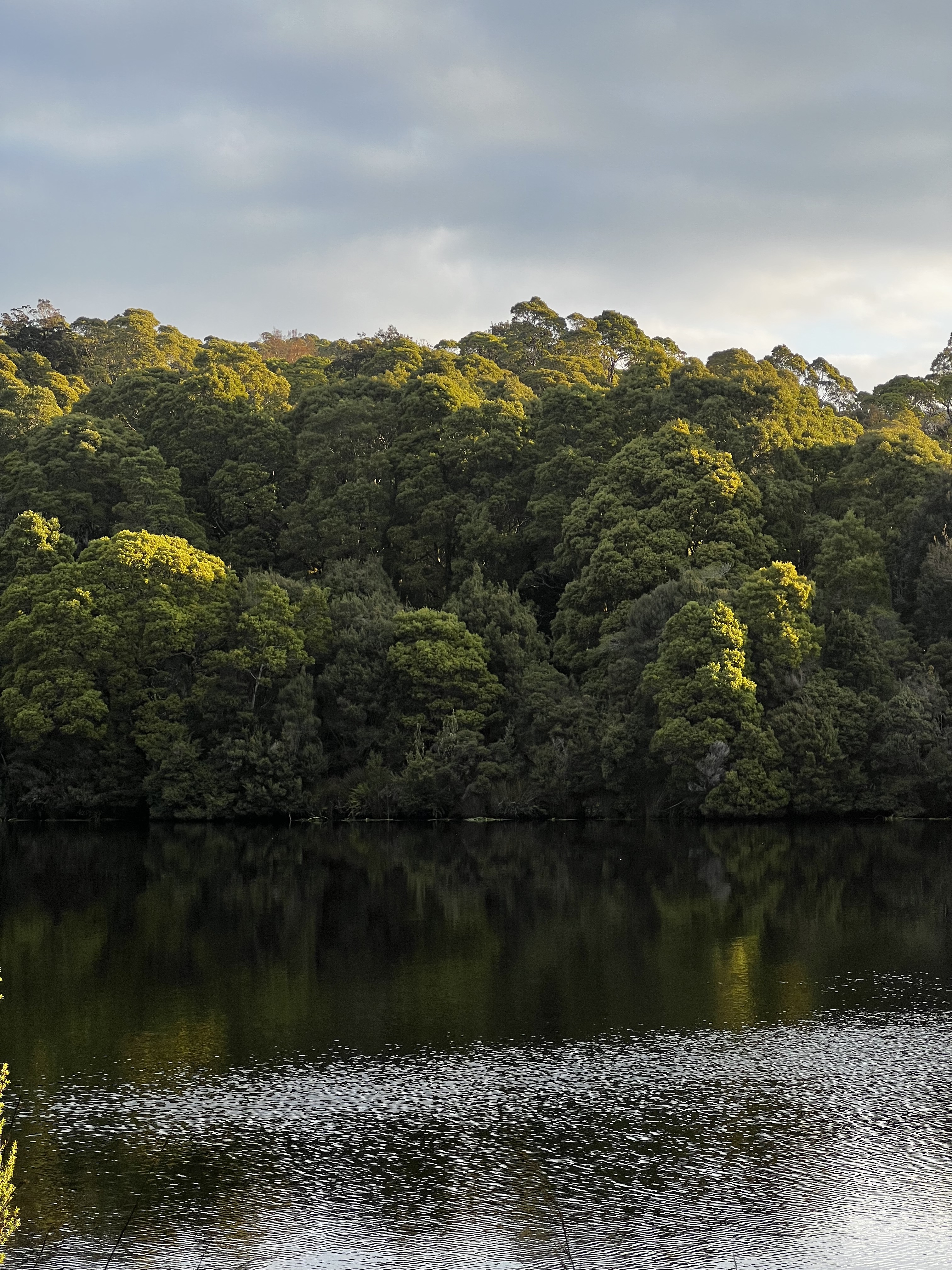 After checking in, we explored a little taking the scenic short walk down to visit an old, twisted huon pine.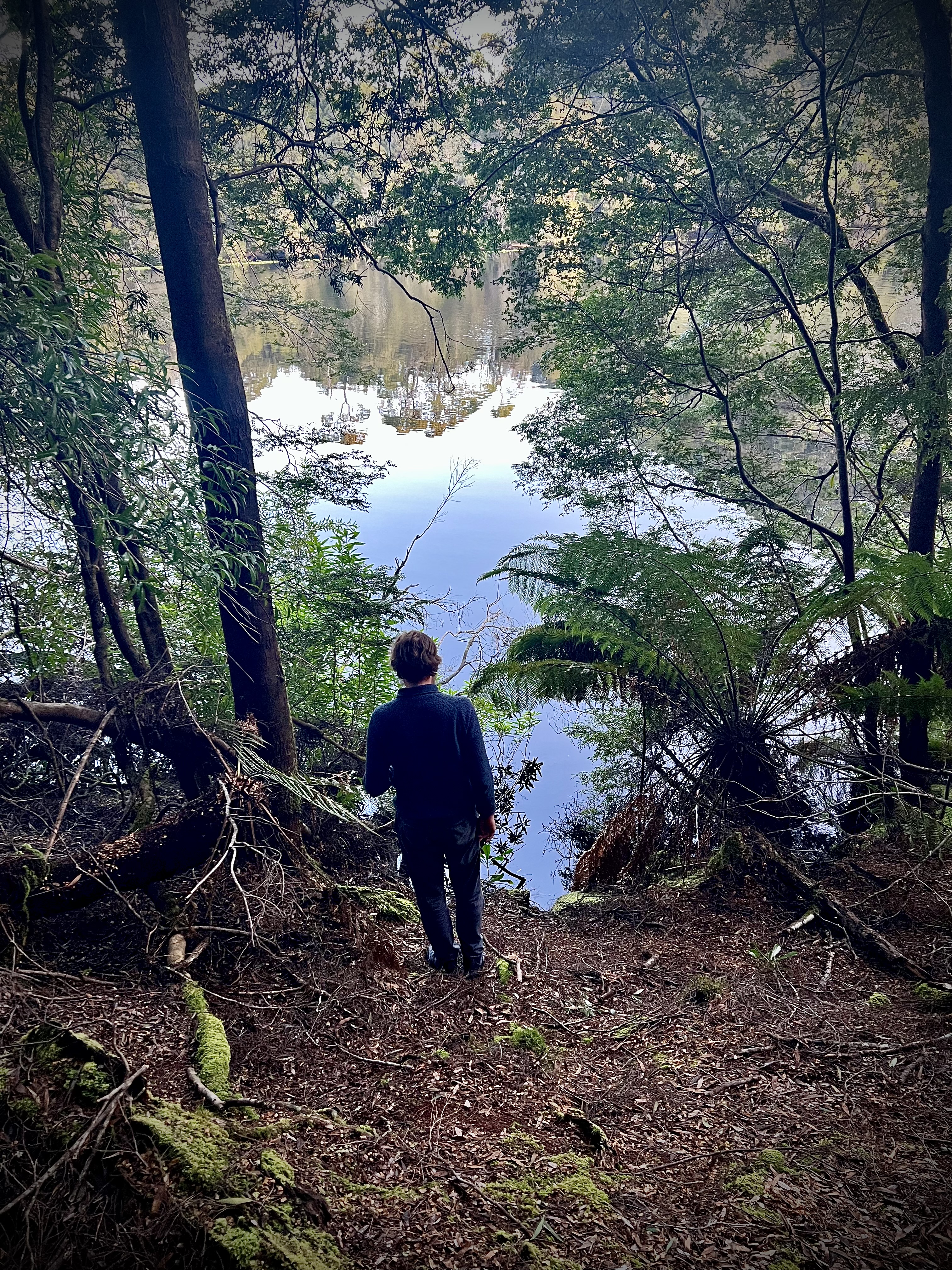 But it was time for that cheese, and so we setup a little spot on a table down by the river and soaked up what the wilderness had to offer.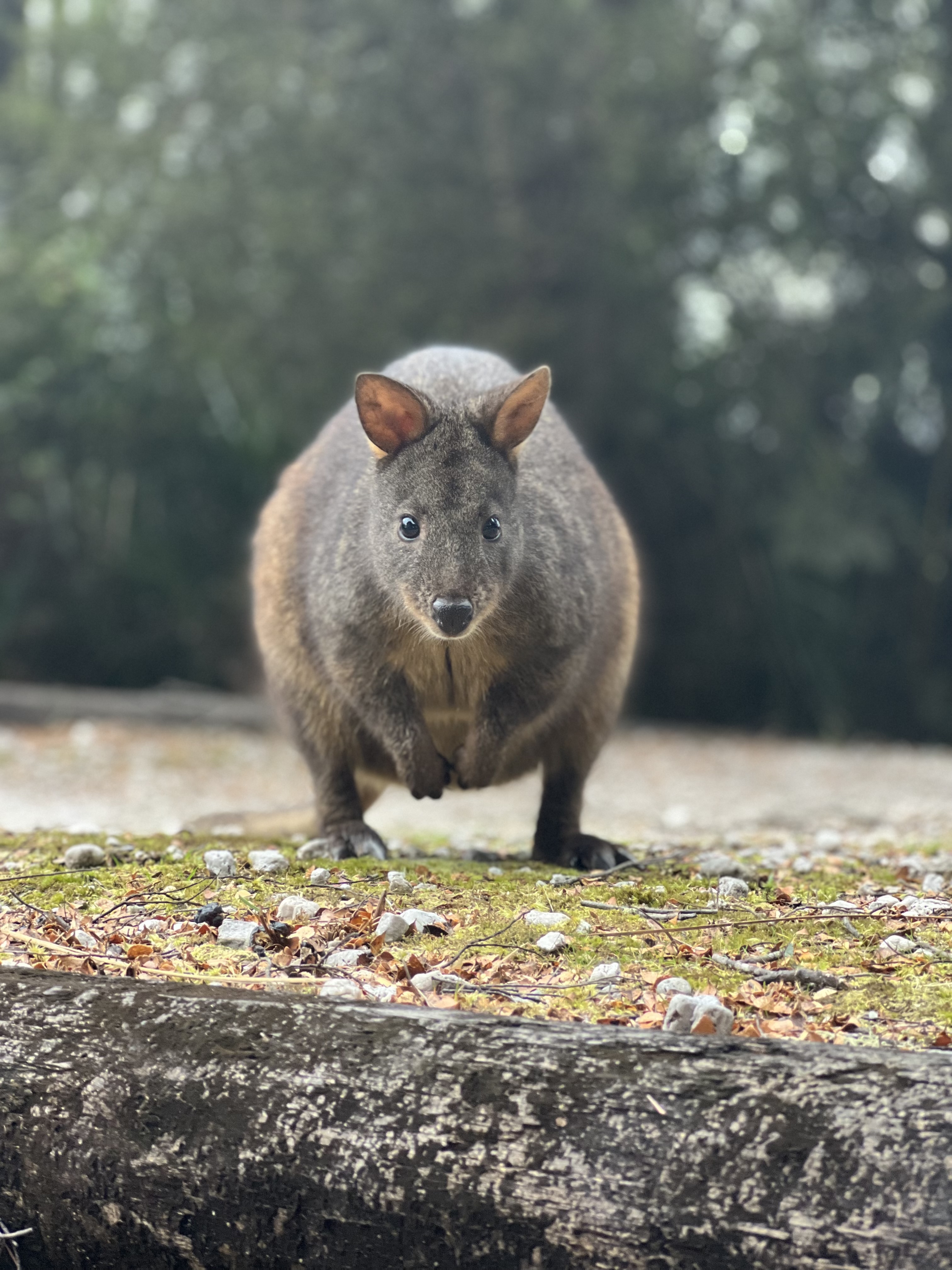 The next day we wanted to check out Lovers Falls, a few kilometers downstream.
I'd brought the packrafts for something different, and figured the best place to launch them would be at the mouth of Savage River several kilometers away.
We set off, and walked up Ahrberg Hill slowly gaining a bit of elevation and getting a nice view across other hills in the area.
It was a lovely walk, and towards the higher parts of the hill we did find a tiny amount of mobile reception (Telstra) if you need it.
At Savage River, I inflated the boats and we jumped in and set off.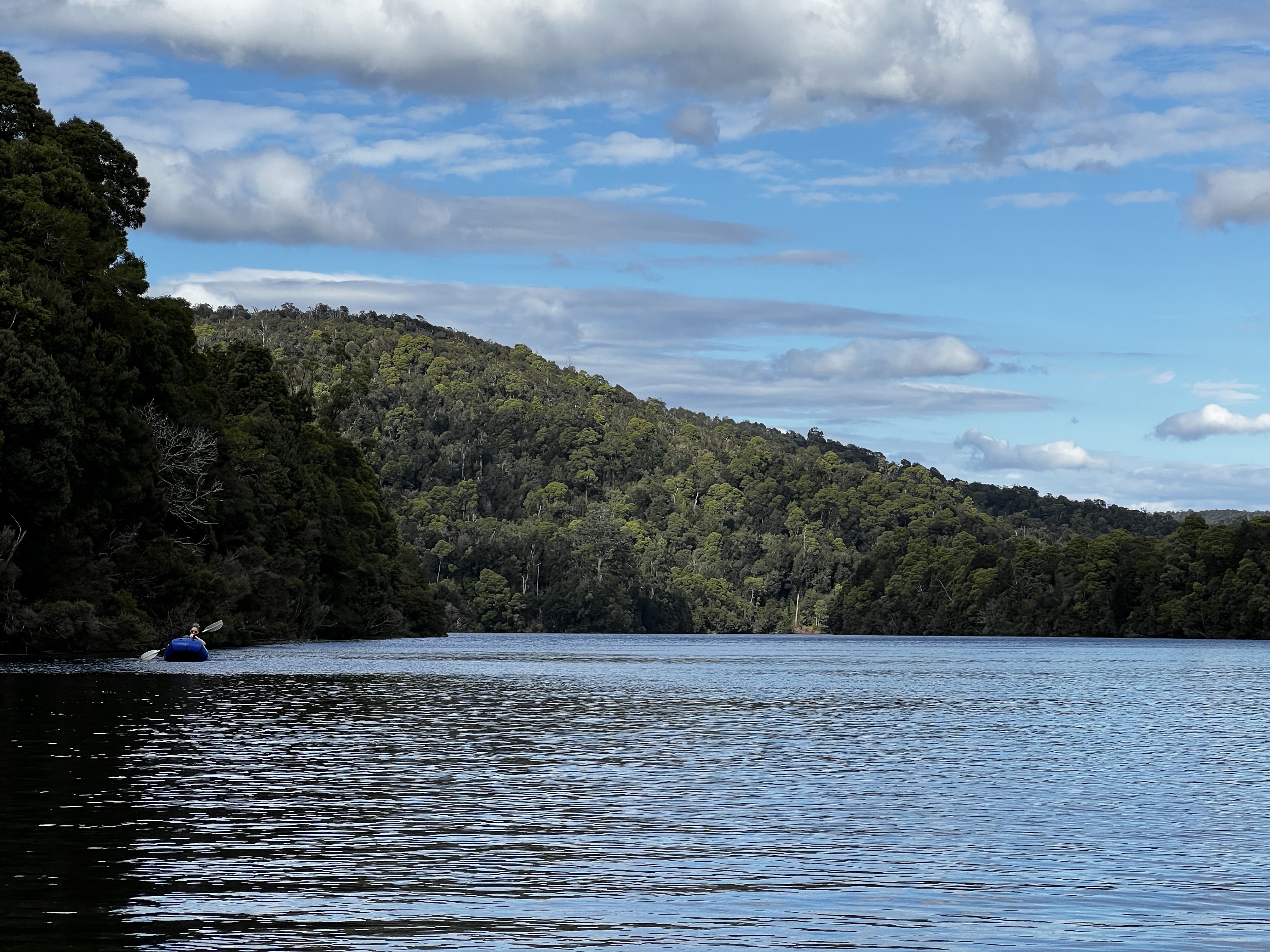 A packraft isn't exactly the most efficient of water craft, but we slowly moved down the river passing Huon Pines peaking out from the river bank.
Eventually a small structure appeared in the distance! The framing of the steps that would take us on a short walk to the falls.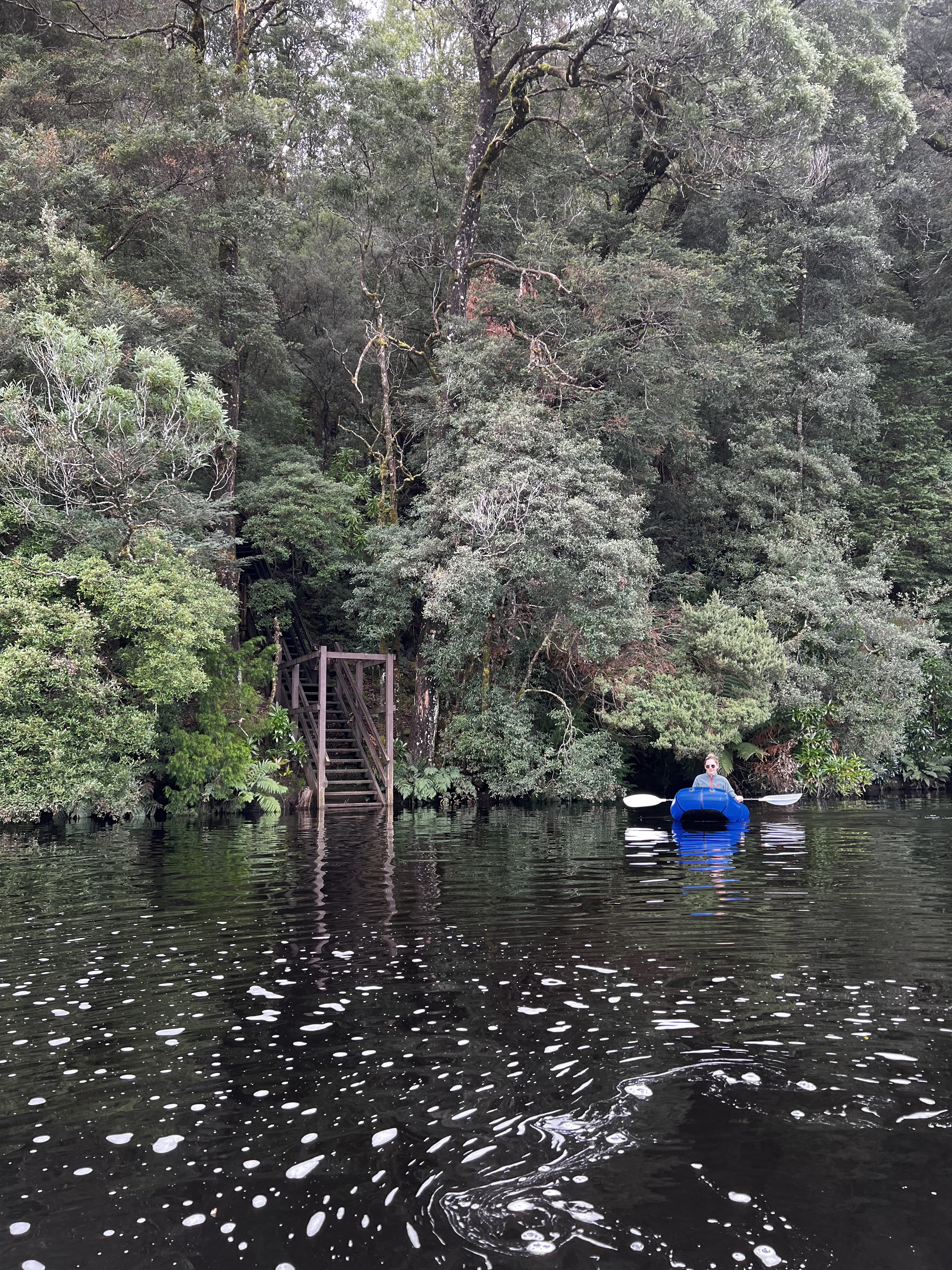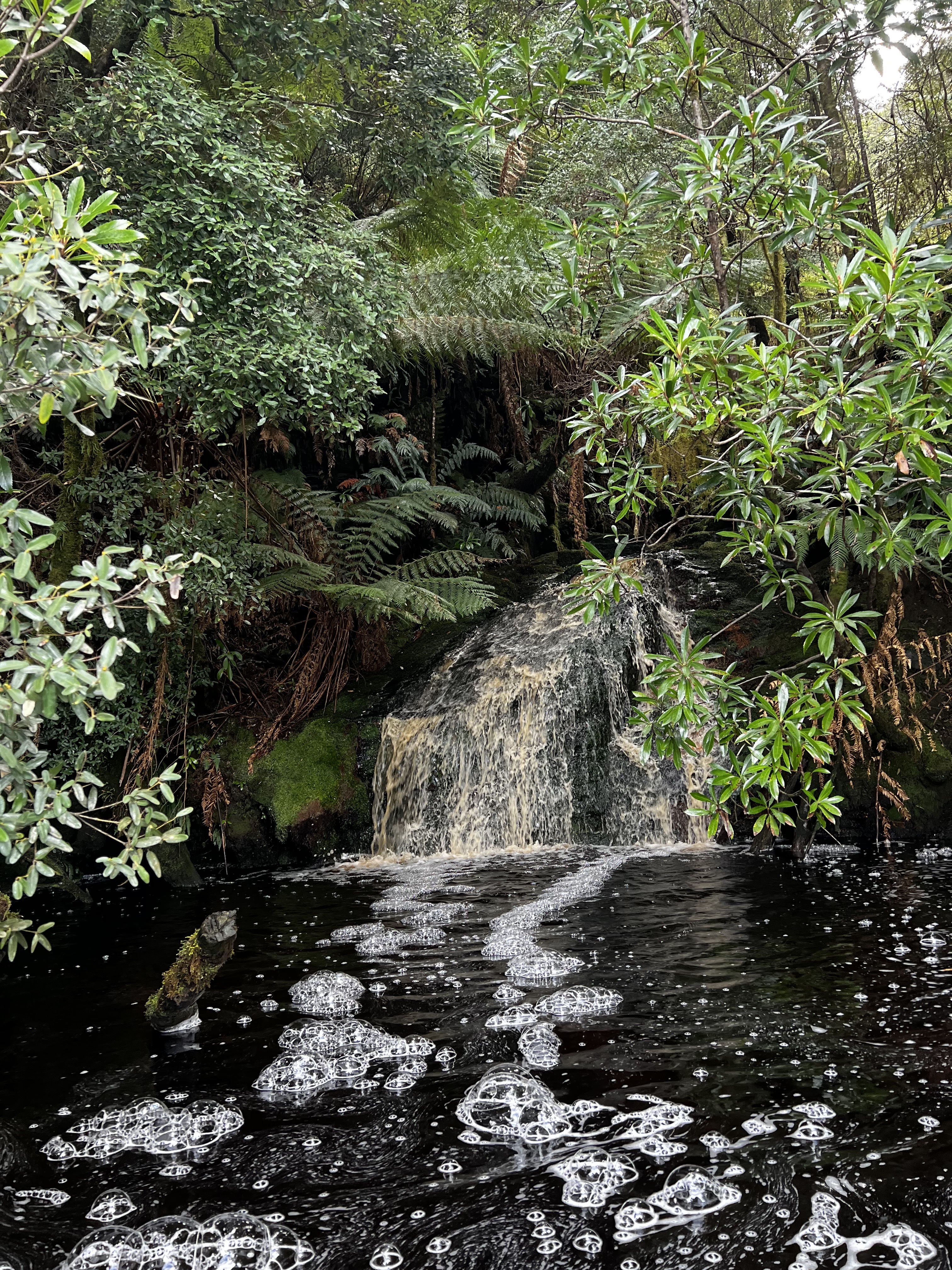 After a few minutes, we found ourselves at the viewing platform and watched the falls before having a quick lunch.
It was then time to head back.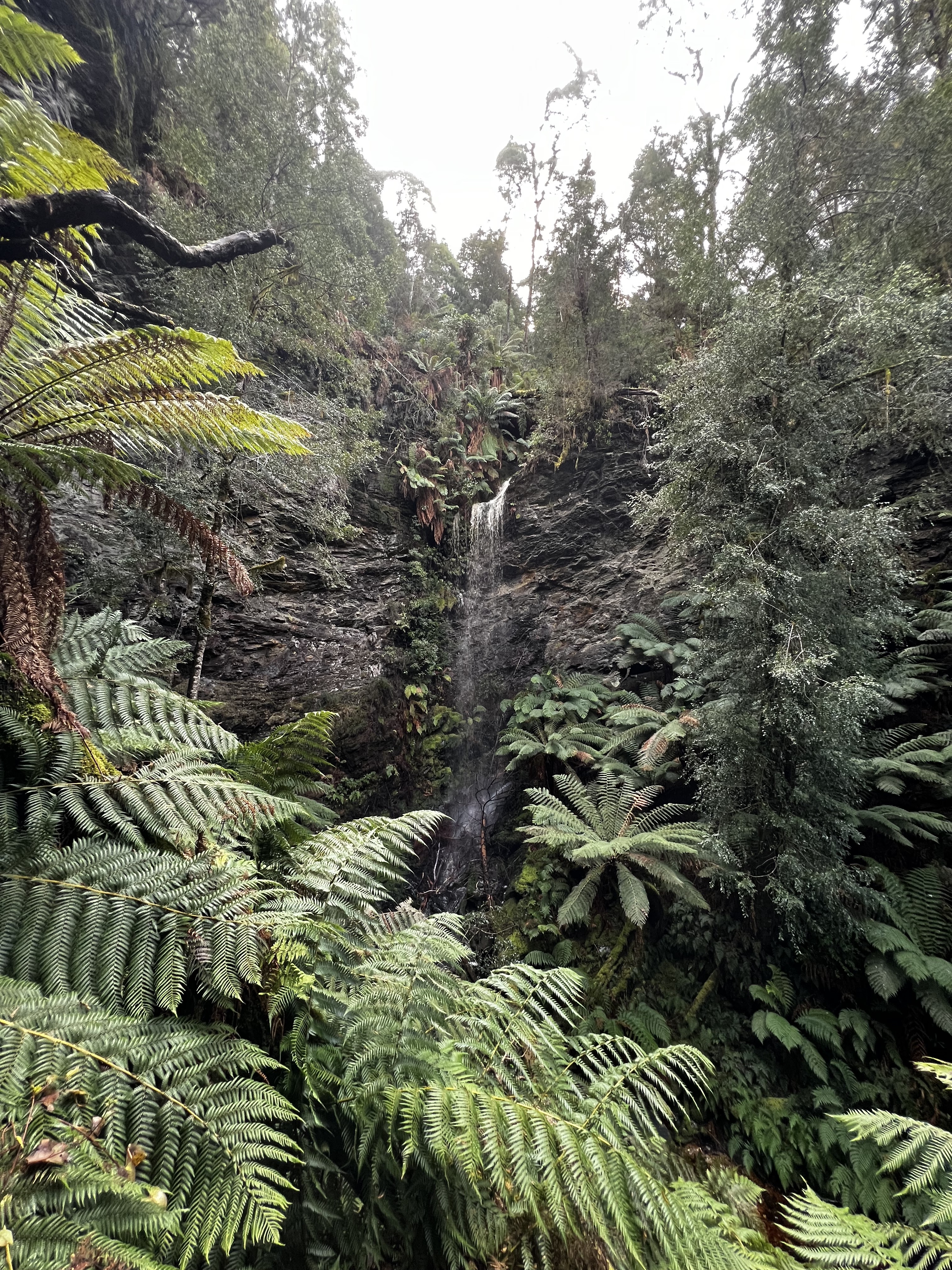 We swapped packrafts and headed back upstream, this time - with the wind behind us - we made good time and found ourselves back at Savage River.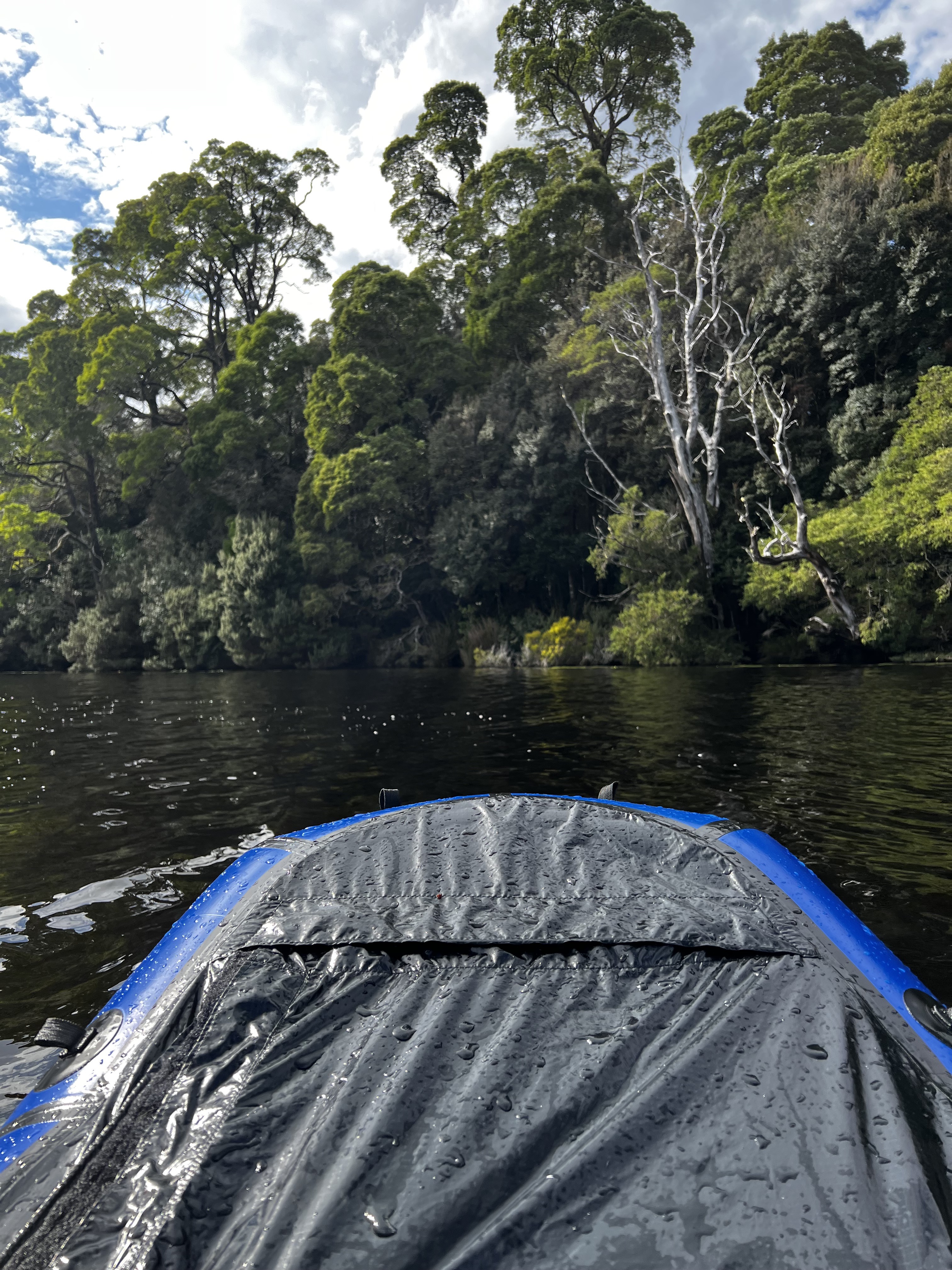 I had a quick look for the sunken boat I'd read about and found it just beneath the water a little bit up the river. You can see small ripples from the bank which gives the location away.
After packing the rafts away, we headed back to our room, and the next day back home.
A great little get away.
---
Comments
---