I've never been to the Snowy Range before.
I'd heard about it in passing over the years, but despite it being close to home I'd always ended up heading elsewhere.
Well, it was time to put a stop to that. Snowy South was the destination. Nevada Peak would be next. And Clive was coming for part of the walk too.
We (Dad and I) left Hobart around 7am as I was keen to get started on the Snowy South/Nevada Peak double sooner rather than later. The weather forecast wasn't bad, but it wasn't great either.
It was likely to be a bit windy and overcast, but the cloud should be high enough to get some good views which was good enough for me.
We were the first car into the Lake Skinner carpark and after a bit of the usual faffing about (with the requisite trips back to the car to get forgotten items), we were off.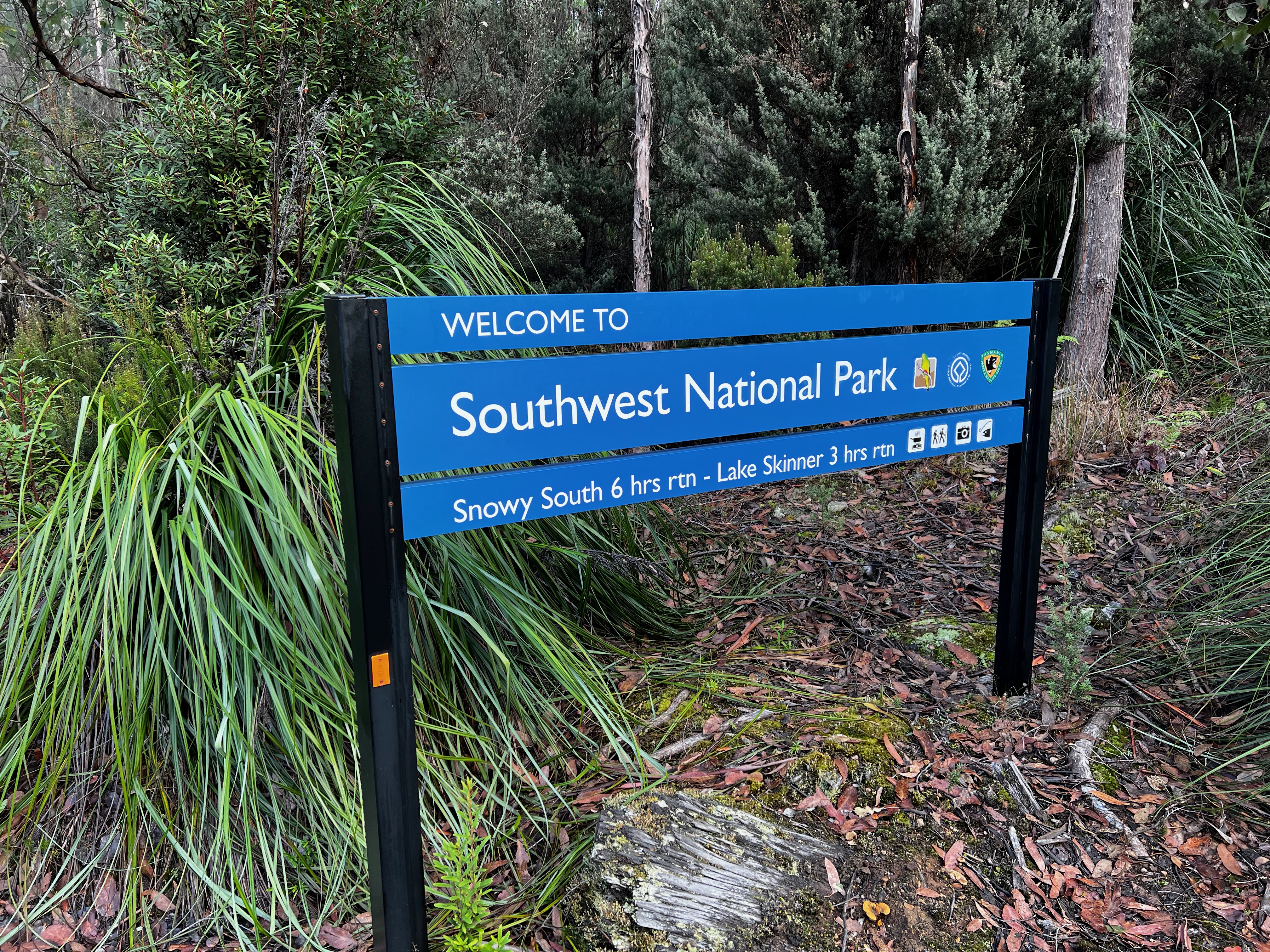 It's straight into the forest and it's pretty easy going. There's a few boards to walk on through the muddier sections and not too many roots or rocks to avoid.
In my research/reading before the walk, I'd read complaints about how the track was in poor quality and took a long time to walk along - but I didn't really find this at all. It's not Overland quality, but it's not that bad.
The walk goes up about 300 meters or so before you pop out onto a ridge and get your first proper views.
I'd left Dad to wander along behind me by this point. He was going to potter around Lake Skinner (he ended up having a nap) while I climbed the mountains.
It wasn't too long before I reacher Lake Skinner.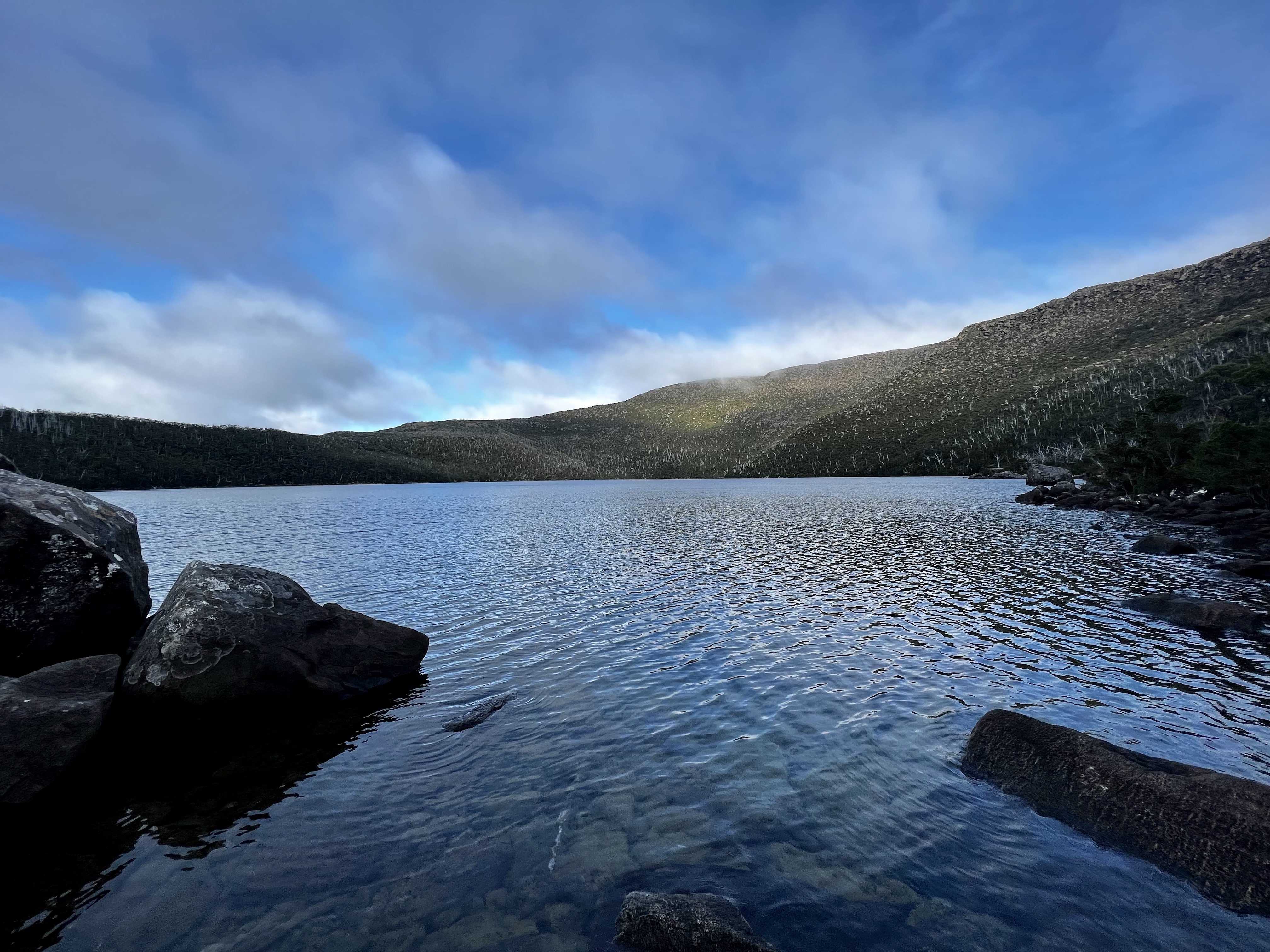 I found a nice little cave during my quick look around and had a bit of a snack before I got moving again.
From there, it's a steep walk up onto the next ridge and then I basically followed the cairns to the top of Snowy South.
I'd seen/heard that the boulders/rocks up top were large and slow going - but they didn't seem to worry me much. A nice big rock is usually a stable rock and navigating around them or over them doesn't usually take long.
As expected, up top was rather windy and overcast - but there were still some nice views.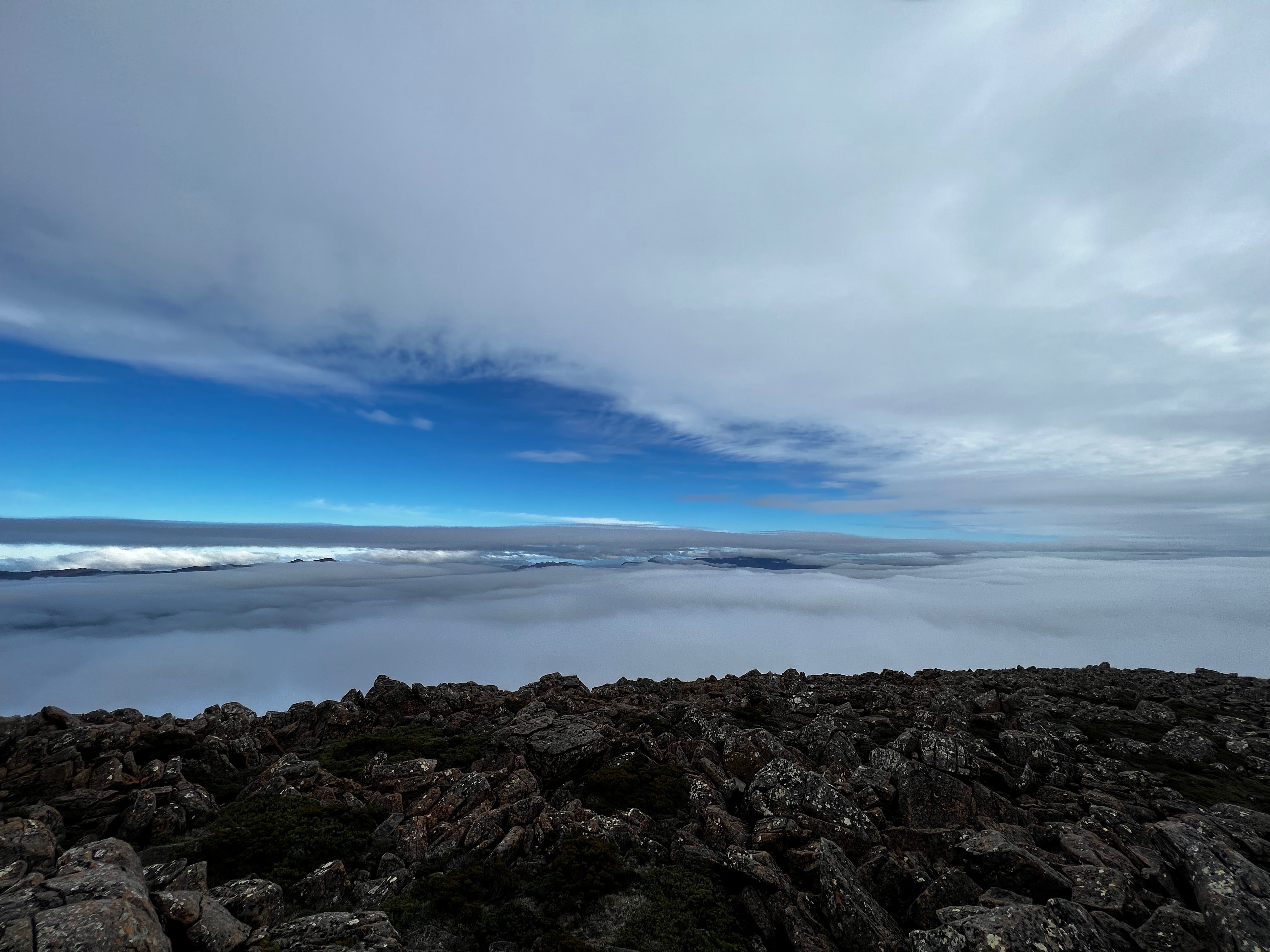 I was happy that I could also see Nevada Peak - my next destination - as it meant that navigating would be much easier if you can see where you're going.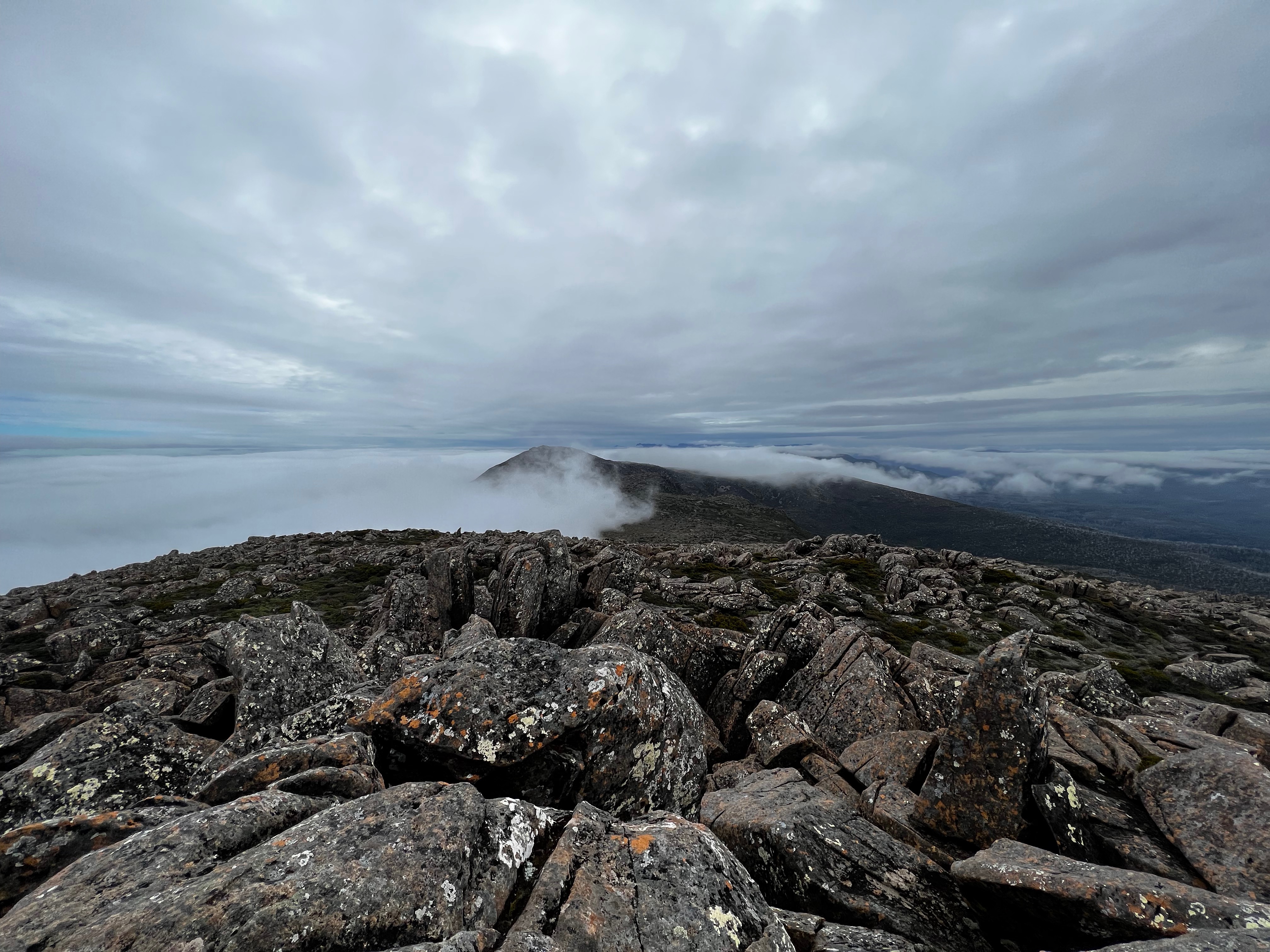 I came down Snowy South and started the hour and a bit walk over the Nevada Peak, jumping from rock to rock and trying to find the pineapple grass when a rock wasn't available.
Walking through the saddle between the two mountains was probably the best bit of the walk - with lovely views up to Nevada and awesome views of the other side of Snowy South.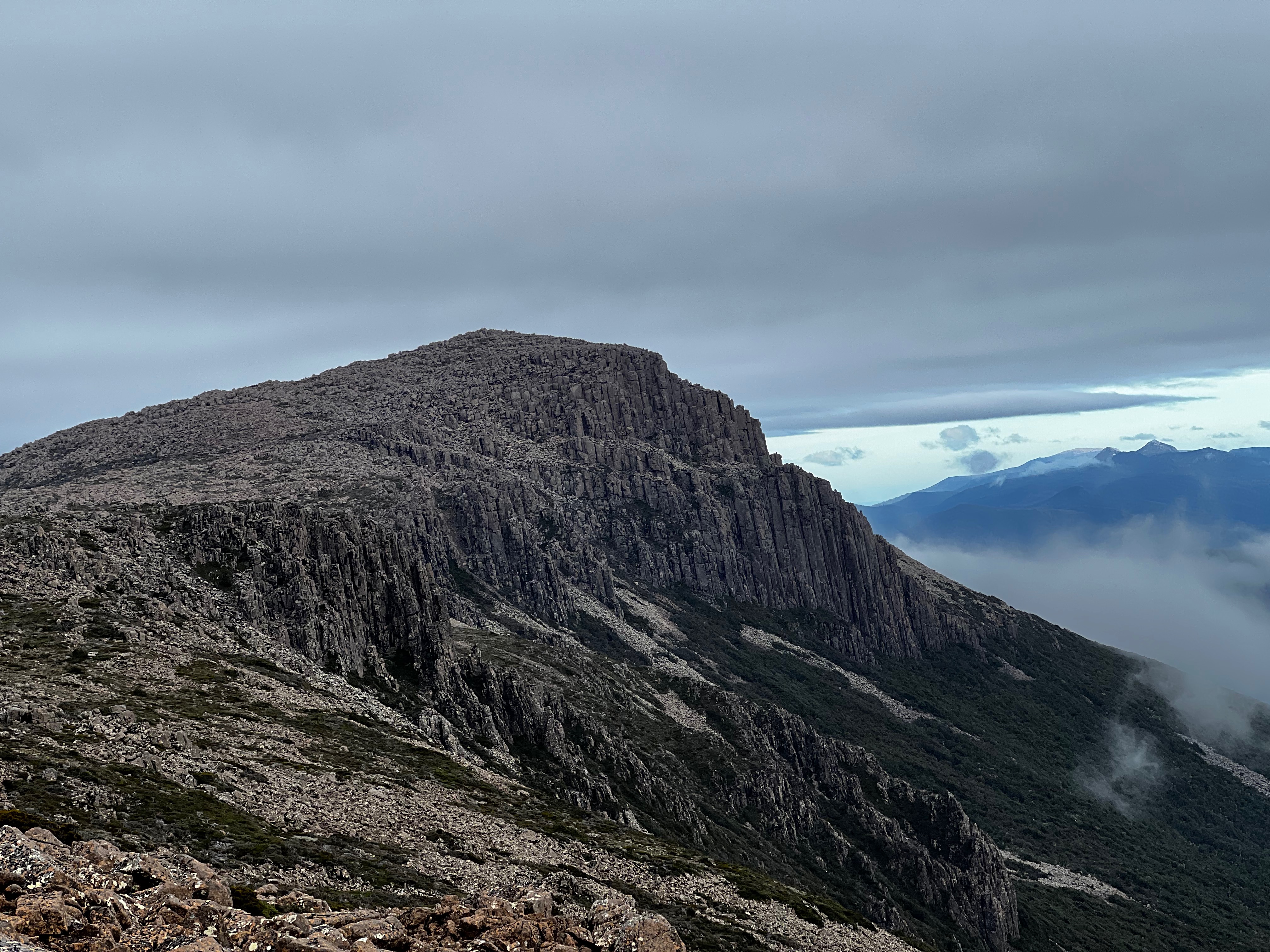 Eventually, it was time to climb the final ridge up to Nevada Peak. Basically I went directly up the spine. A few minutes later I was at the top, looking down on the lovely looking Snowdrift Tarns and amazing views of where I'd just come from.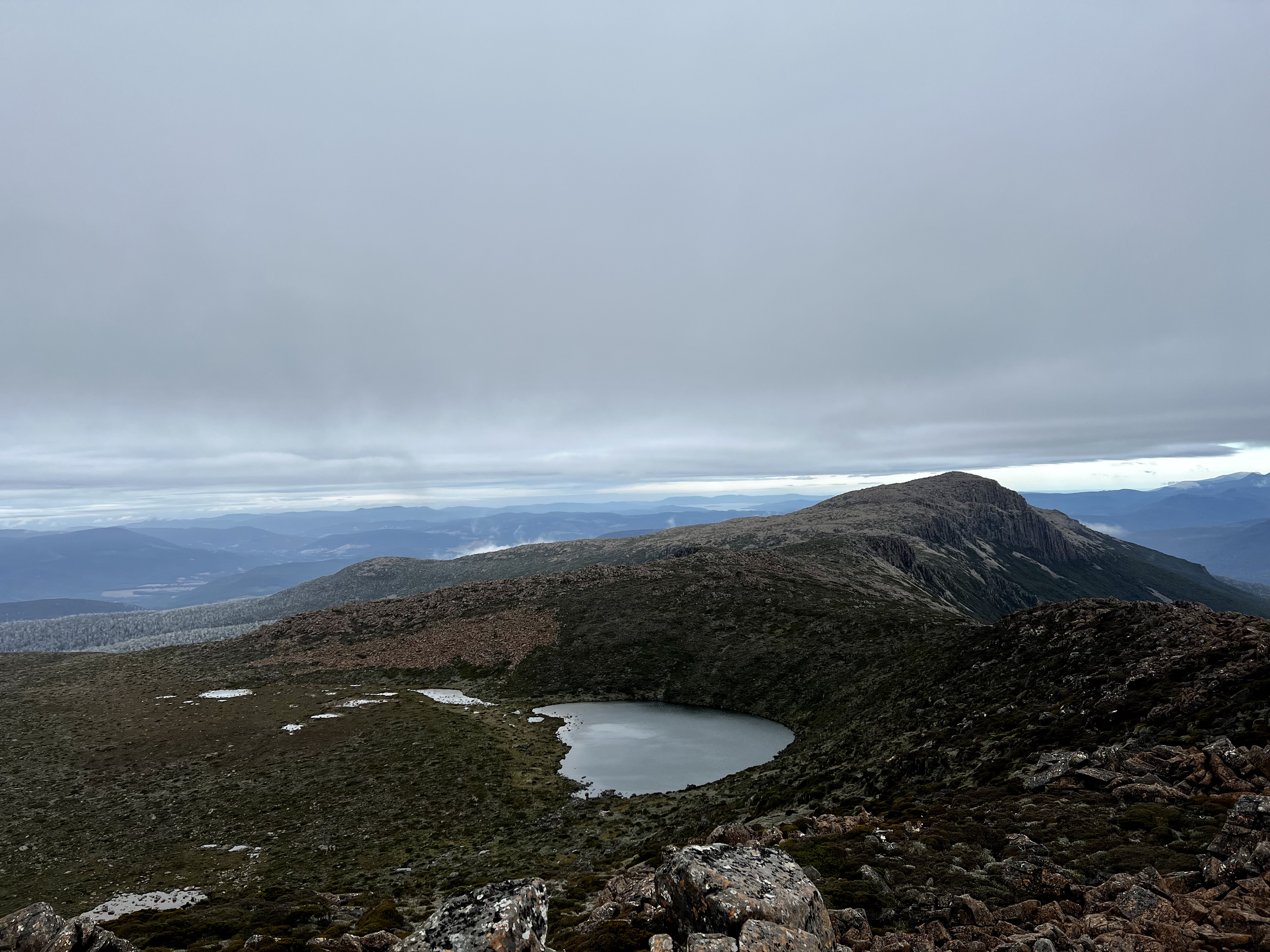 After a few moments on top, it was time to start the walk back to Skinner and back to the car park.
Trip map1
Walk dates: 19 April 2022
Total ascent: 1259 meters
Walking times (approx - your times may vary):
Car park -> Lake Skinner: 1 hour, 20 mins
Lake Skinner -> Snowy South: 1 hour
Snowy South -> Nevada Peak: 1 hour, 15 mins
Nevada Peak -> Lake Skinner: 1 hour, 50 mins
Lake Skinner -> Car Park: 50 mins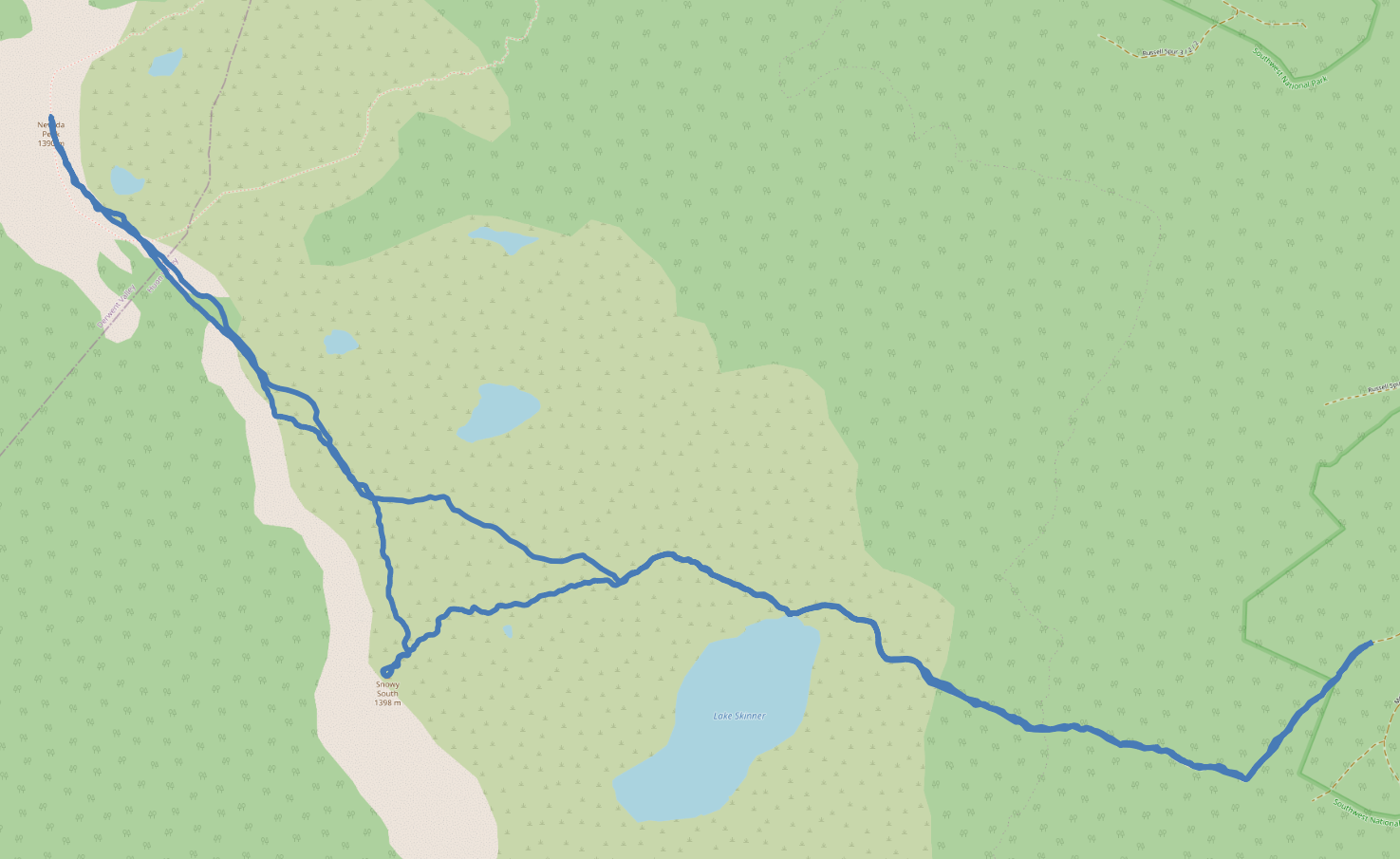 Further reading
---
Comments
Footnotes