WALK INFORMATION: 
DATES: 14th November 2021
DISTANCE: 19km
WEATHER: Not as bad as predicted. A bit of snow.

This wasn't your usual bushwalk.
This was a bushwalk, with running. Quite a lot of it.
Triple Top Mountain Run is probably well known in Tasmanian bushwalking/trail running circles, and is described like this:
Runners and Non Competitive entrants alike will be put to the most grueling of tests as they battle their way along this 'technical' single track course which culminates in a knee destroying decent of the Mount Roland face track to the finish line on Claude Rd.

With over 1,100m of elevation, an almost 1,000m decent over the final 5km, and an all-time record of only 1hr 57mins for the 19km course, the Triple Top Mountain Run is not for the faint hearted or under prepared!
So a run along the top of some mountains. How very fun.
Though in the lead up, the weather forecast was not looking good.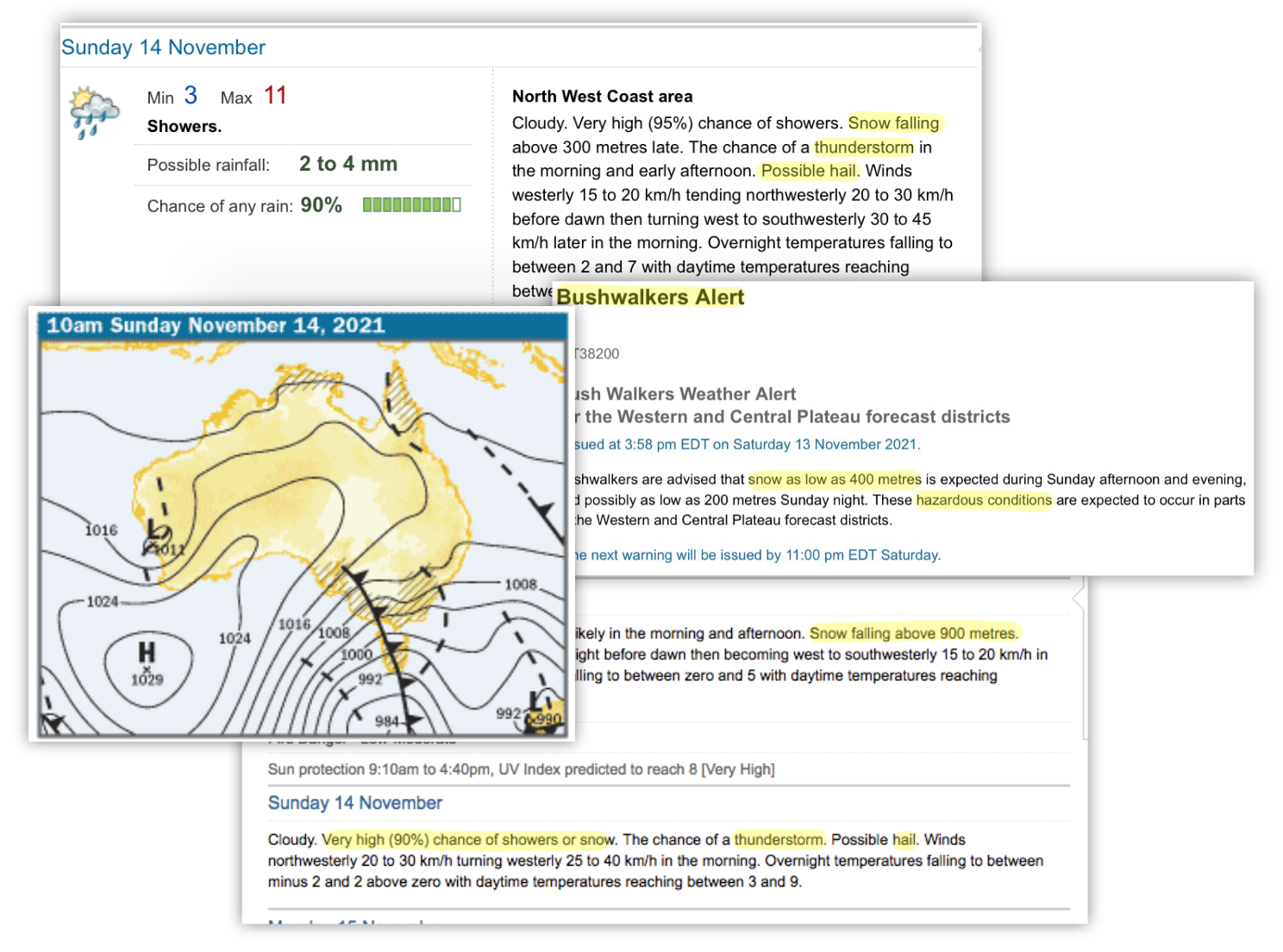 We were told to bring the "adverse weather" kit, which included a rain jacket and thermal top.
But in the end, we didn't really need it thankfully. The weather (mostly) held out for when I was out on the track, and actually it was very nice running conditions.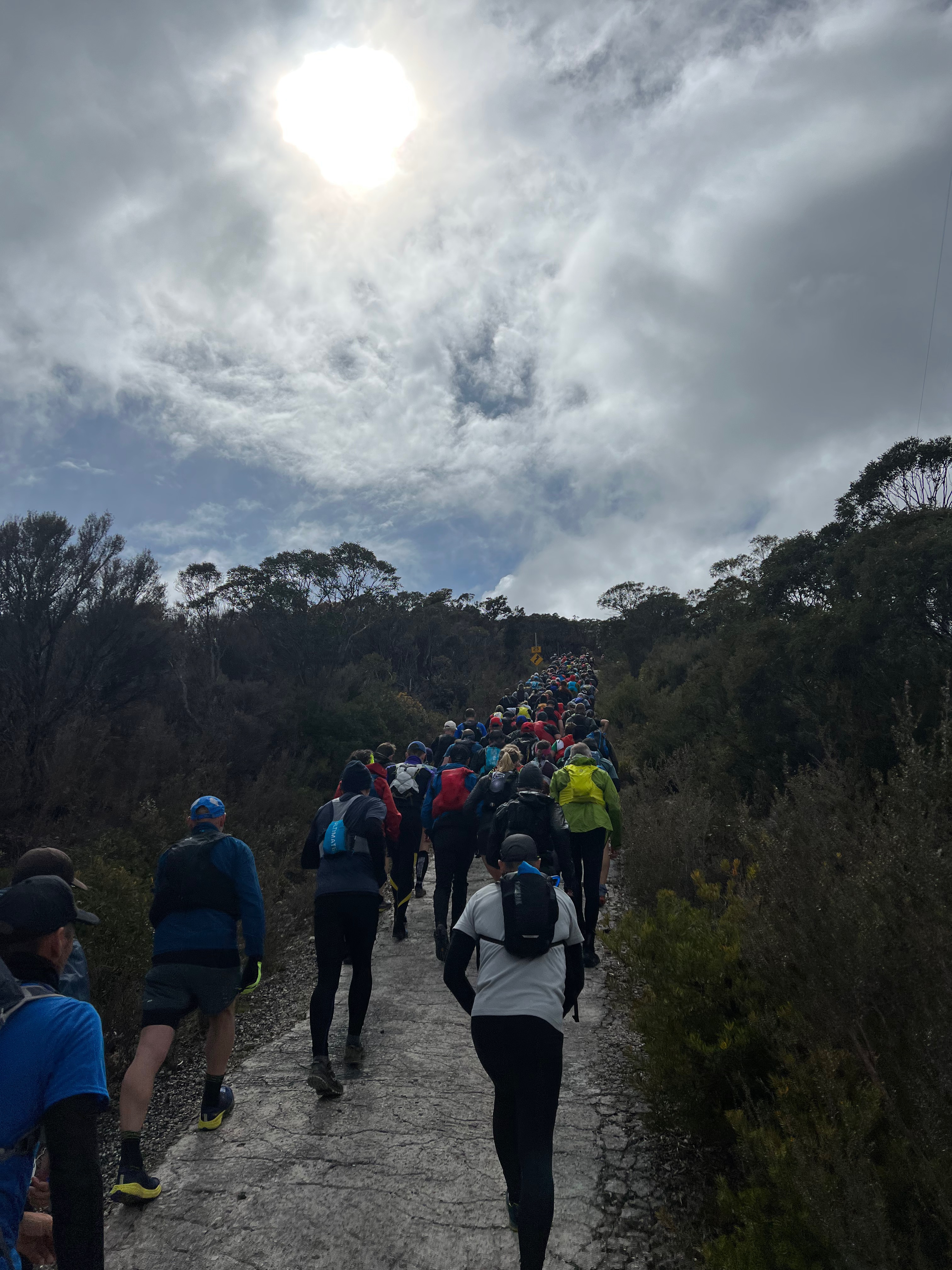 It was then just time to get sucked along the track, trying to stay out of the faster runners' way and keep up where you could.
But one had to make time to take in the scenery too.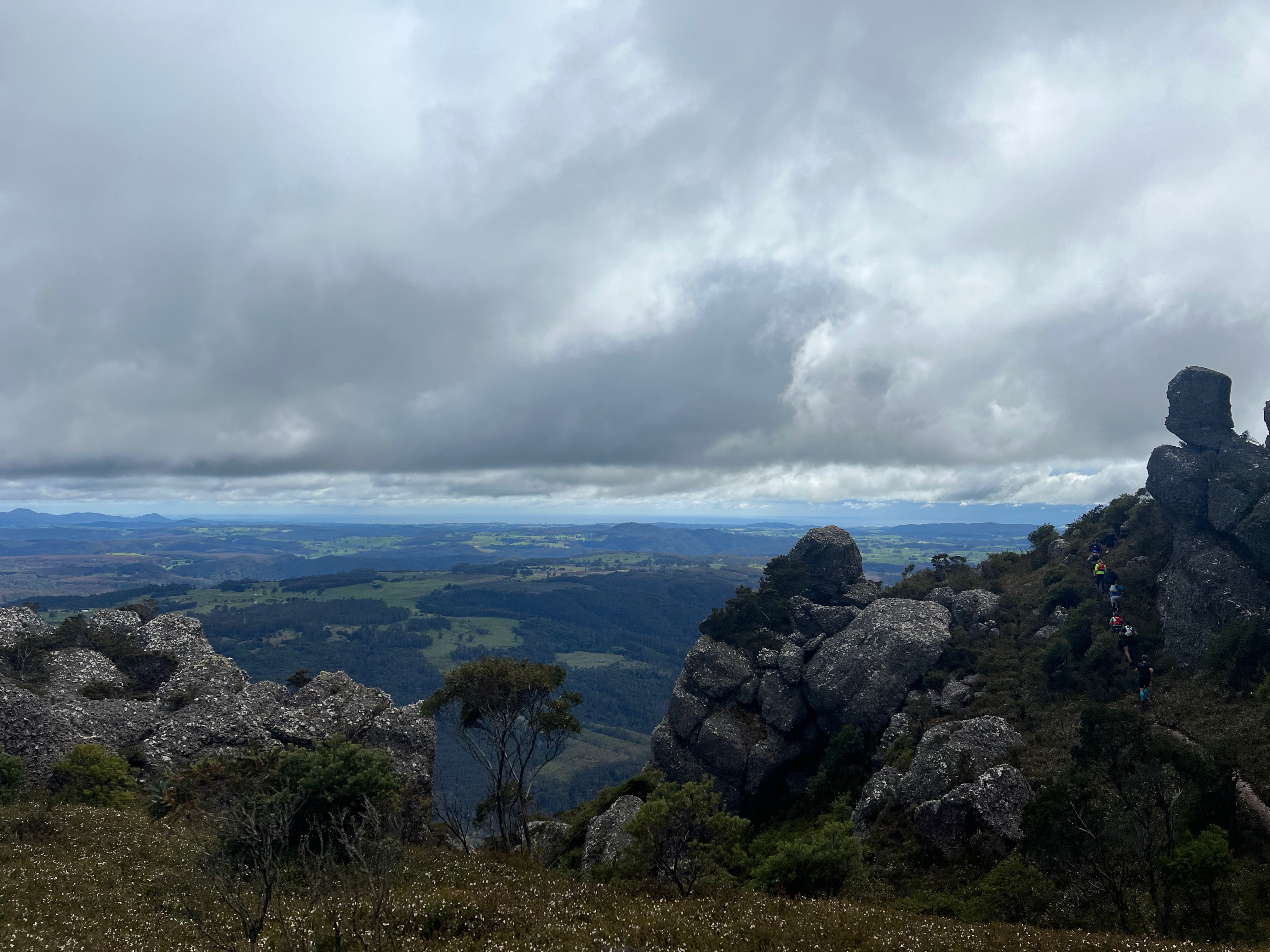 Every now and then, I got a glimpse of the Mount Roland area, as it got closer and closer.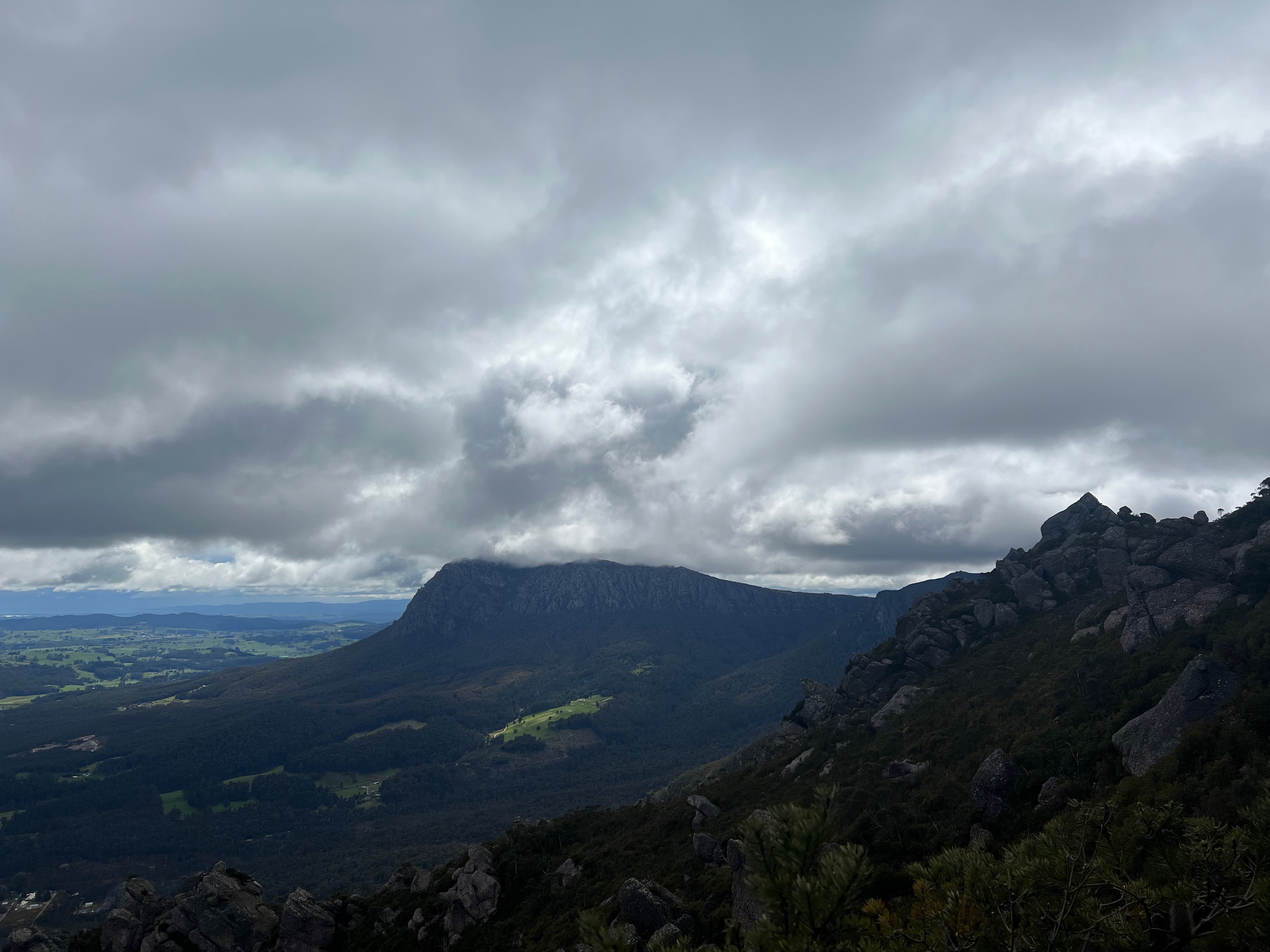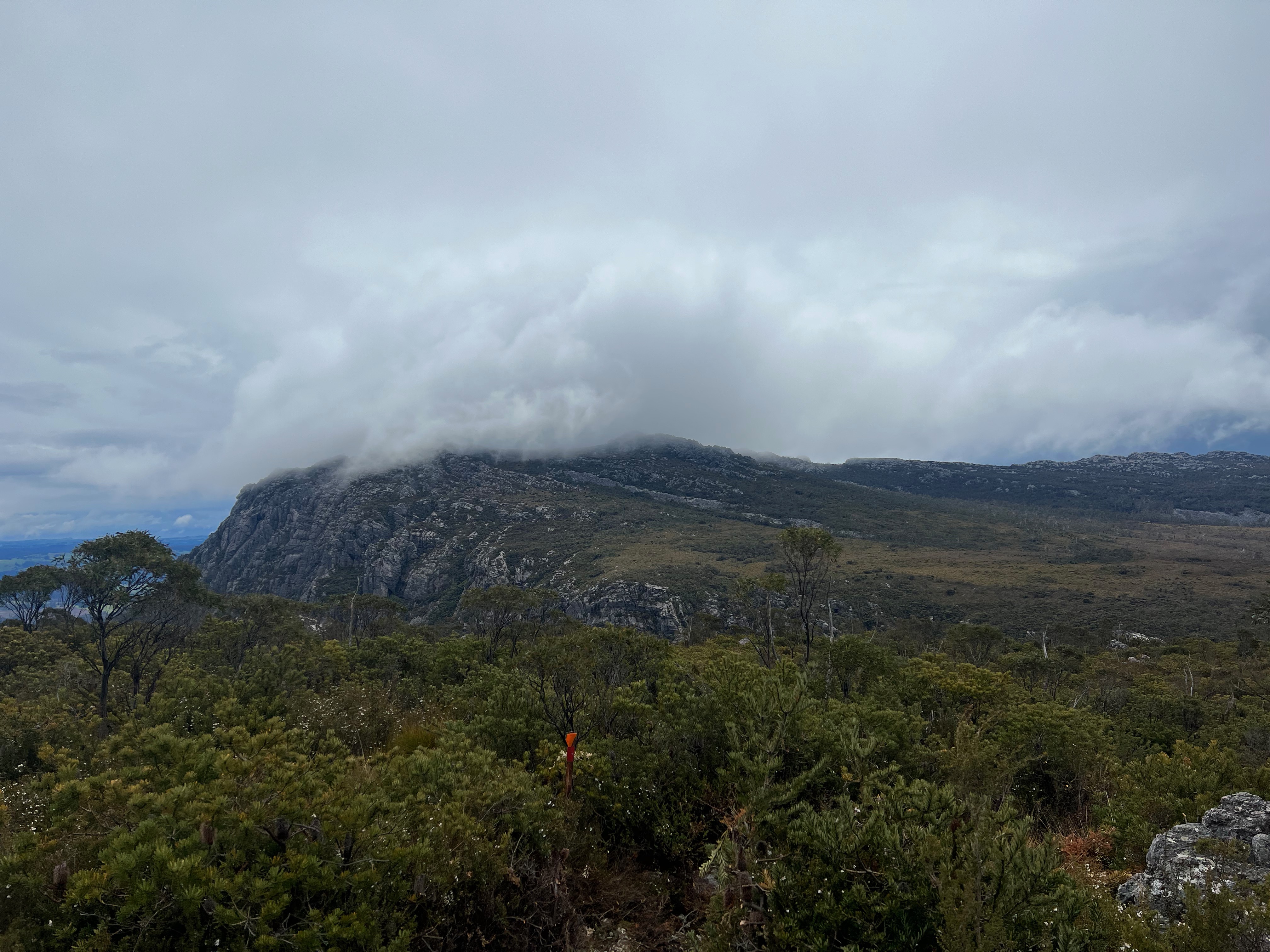 And before I knew it, I was at the turn off to the Mount Roland summit.
I though, 'well I've come this far and the peak isn't far away', so I made a left turn and after a quick jog up the track and scrambling up a few boulders, I'd made it!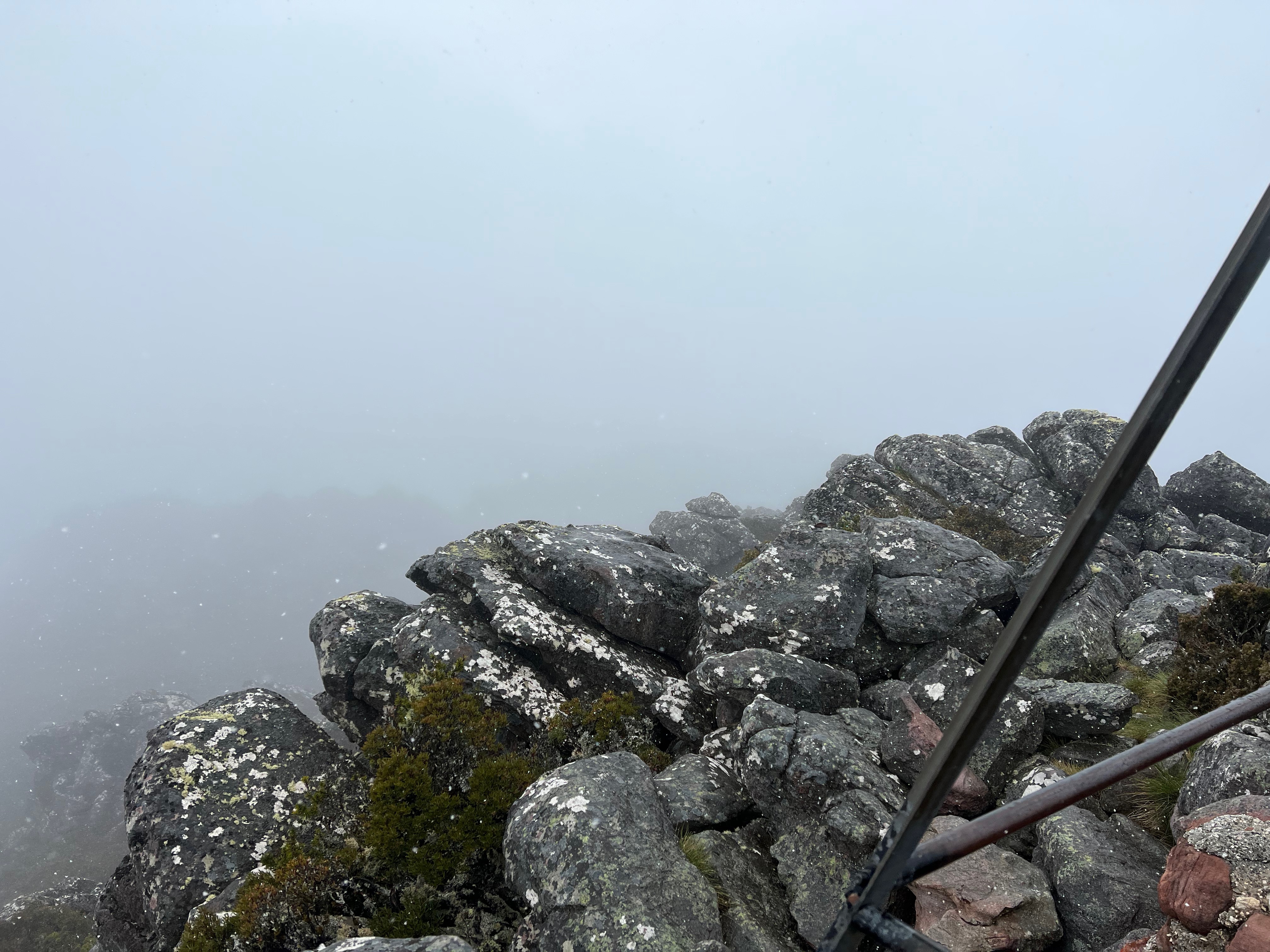 This coincided with the worst bit of the weather on the whole run. It was snowing and it was a bit windy, so I didn't stay long.
I rejoined the run, and made my way (steeply) down the Mount Roland track to the road and then jogged down to the finish line, ending a very pleasant, very fun run.
For the record, I came 131st with an official time of 3:46:16. It was a mere 1:47:20 behind the winner Robbie Hunt who did it in an amazing 1:58:56 (followed by his brother 43 seconds later). Simply astonishing.
Trip Map
My GPS watch tells me the total distance was 19.06km, with a total elevation of 1,165 meters.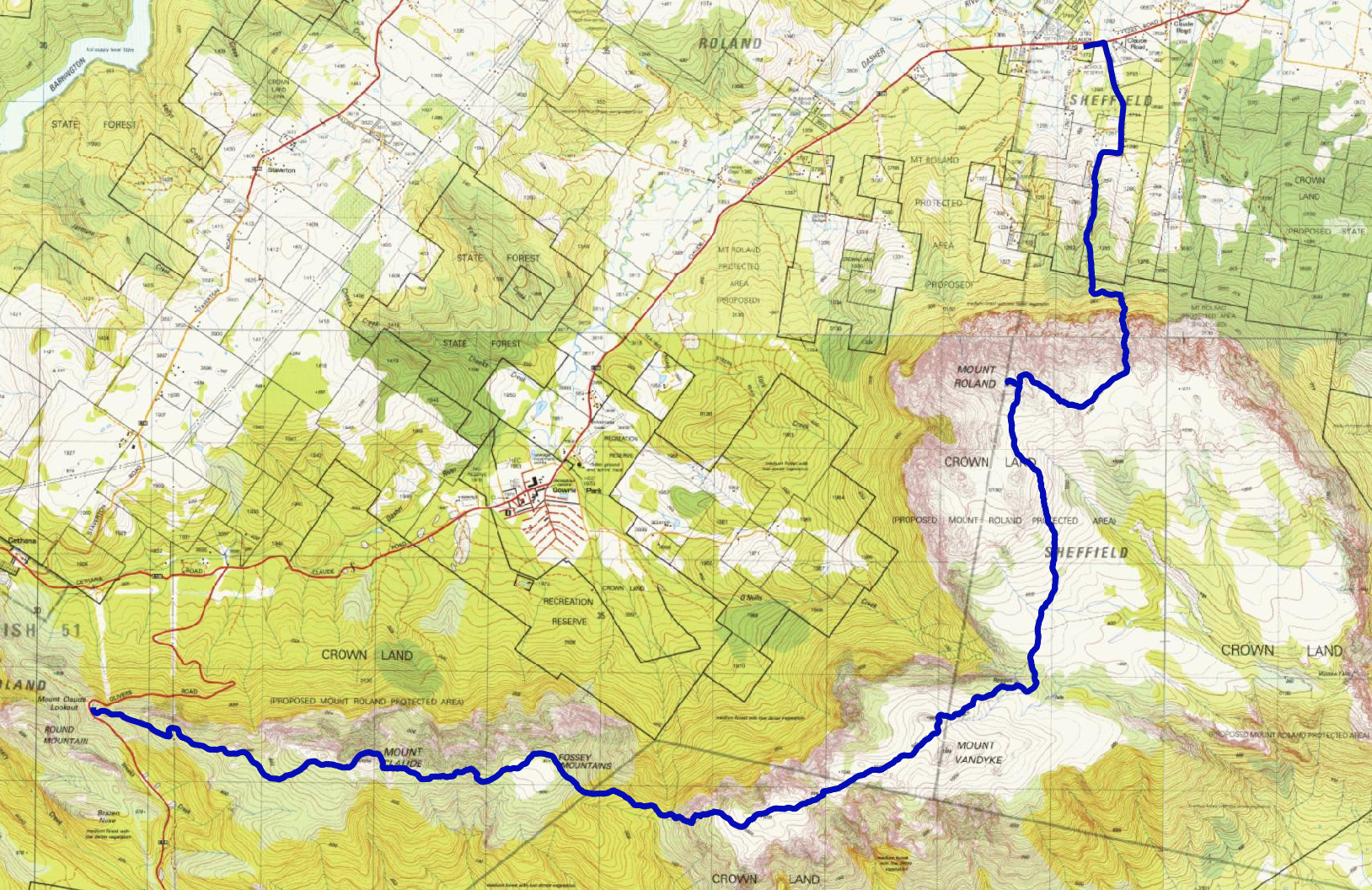 Further reading/watching
Thumbnail photo credit:
Description: Mt Roland in Tasmania
Date: 9 August 2013, 16:28:49
Author: CucombreLibre
---
Comments
---