So despite the excellent name for this mountain, I didn't see a single rat.
I did see a snake. But no rats.
Rats Castle picks up from Wild Dog Tier which I'd walked the previous day
They're on the same range as it bends round 180 degrees like a big horse shoe.
Rats Castle is accessed from Brandum on Great Lake, somewhat near the newish looking bridge that crosses Brandum Creek.
So after parking and running across the road, I was straight into the bush. My initial route choice wasn't great. It was scrubby and slow going. Lucky it didn't last too long.
(FWIW, the way back was much better. I came through a light forest on the northern side of the small creek. Much better than the south side.)
In the middle of the (thankfully short) scrub bashing was an old fence running though this boulder field, and it would become a good friend throughout the walk as I kept on coming across it as I made my way up the hill to the top.
Like most of the walks this trip, I hadn't really heard much about the mountains I'd be climbing. Though I do recall one person telling me how he got lost and disoriented on the masses of boulders and rocks one must climb on the way to the top.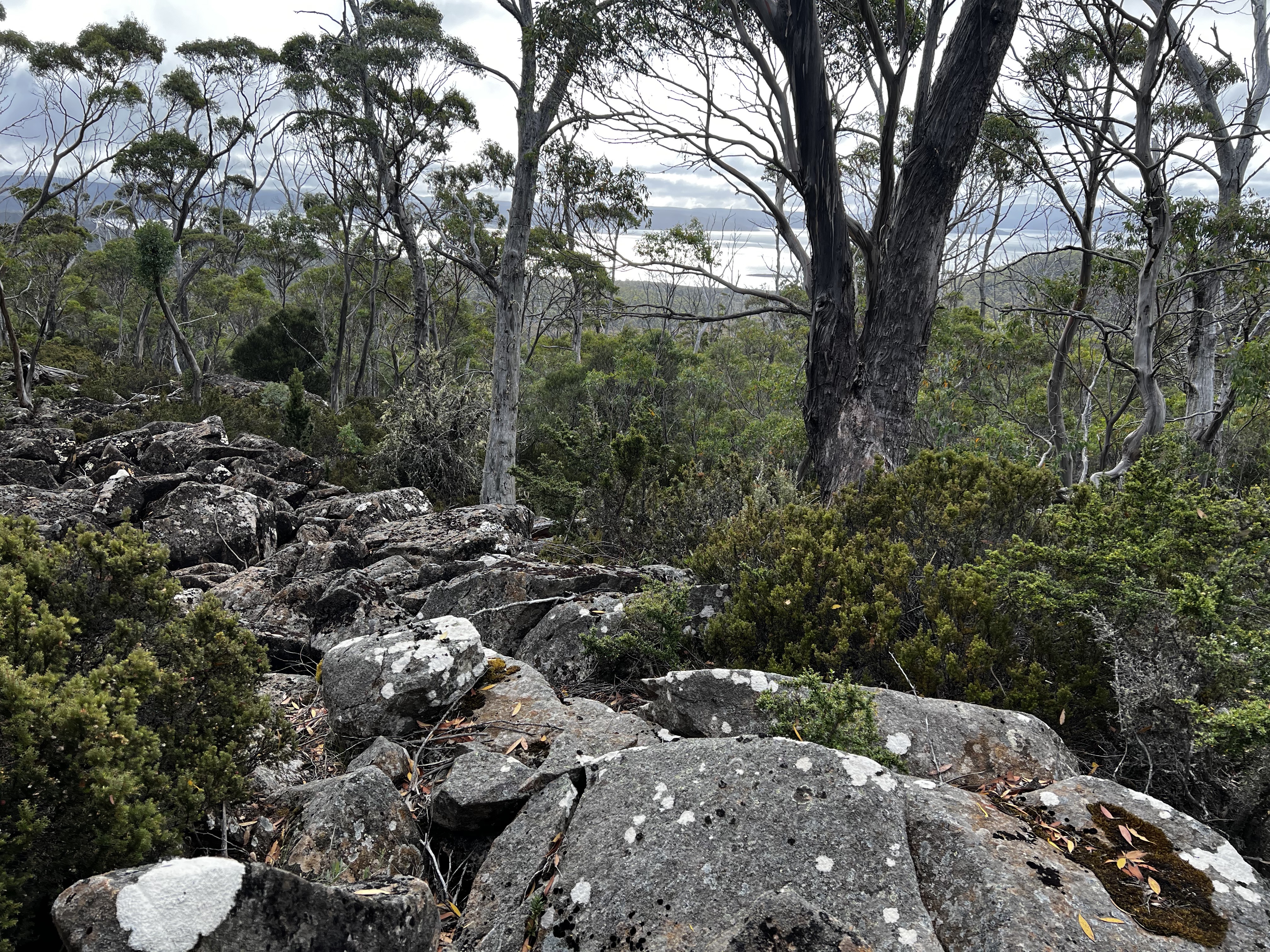 He wasn't wrong, but luckily for me I didn't get lost.
Anyway, after climbing over scree field after scree field, I eventually made it up to the top plateau and could see where I needed to go.
It looked like so far away.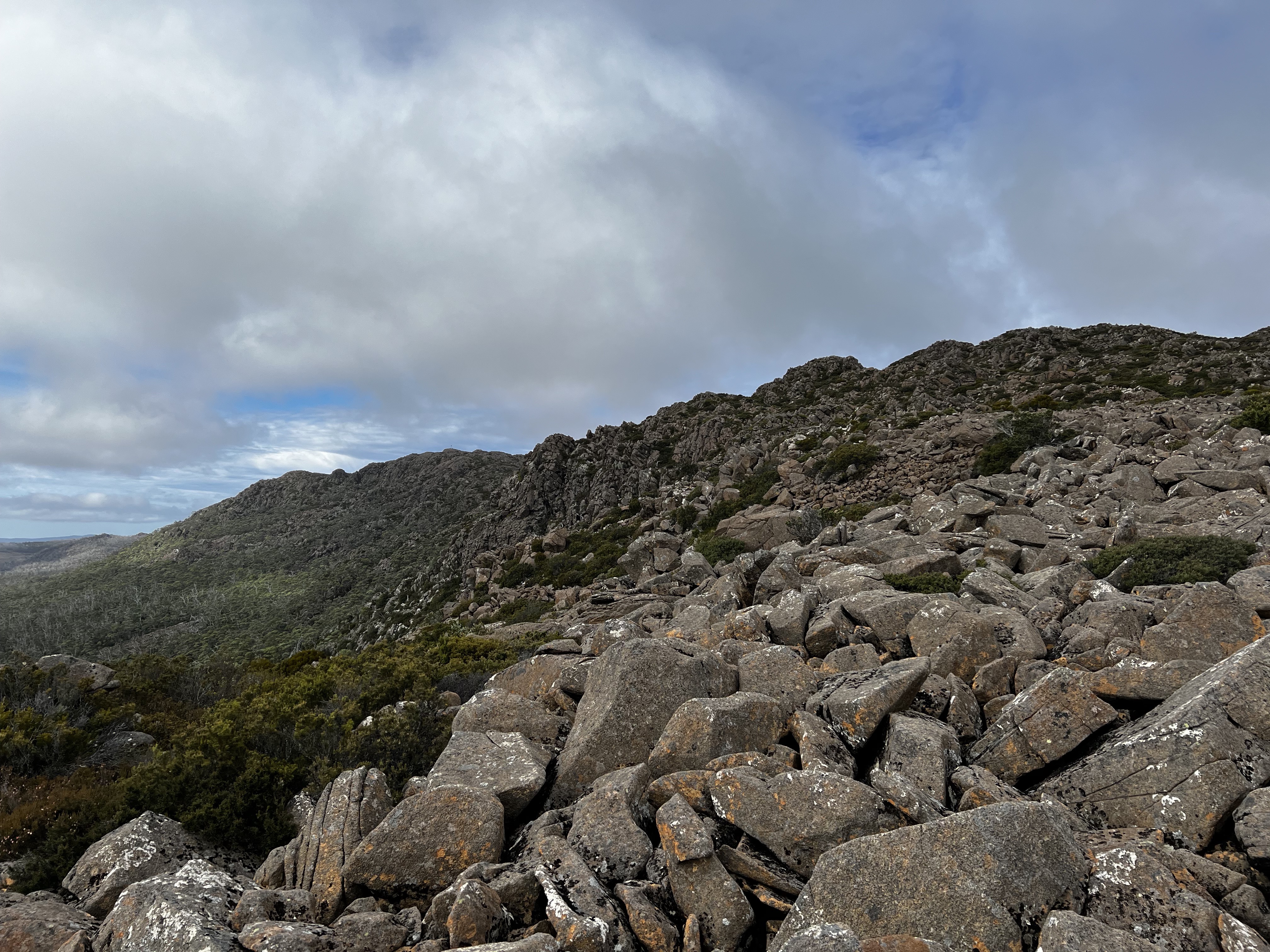 But it wasn't as bad as it looked - the route goes behind the big hill in front of you and is pretty easy walking.
It didn't take long to be on the final climb to the peak.
And before I knew it, I was there looking at the trig station that had only recently seemed so far away.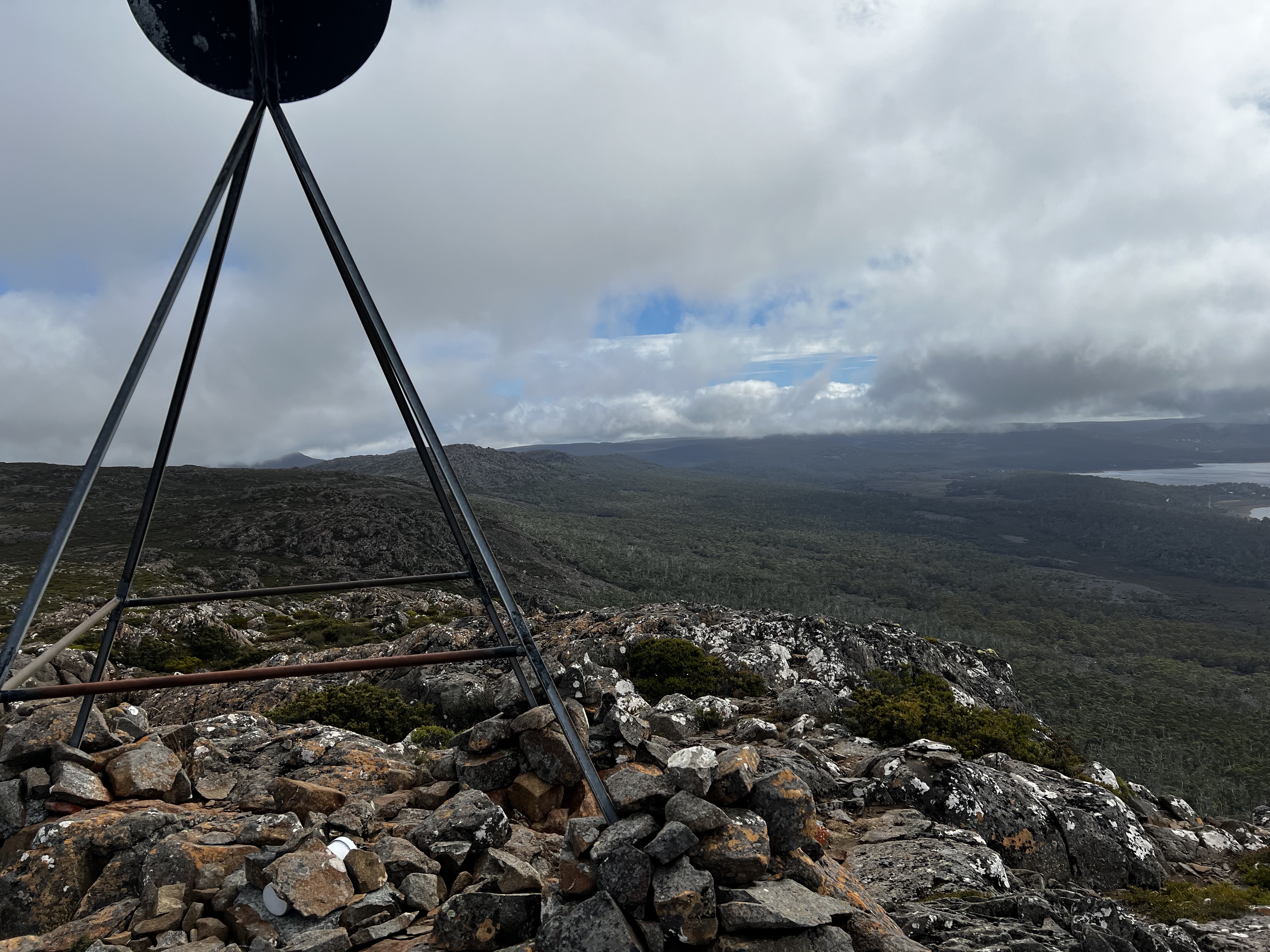 I noticed there was a log book, so naturally I had to have a look. Rats Castle is somewhat popular after all! Though it had been a few days since the last person was here.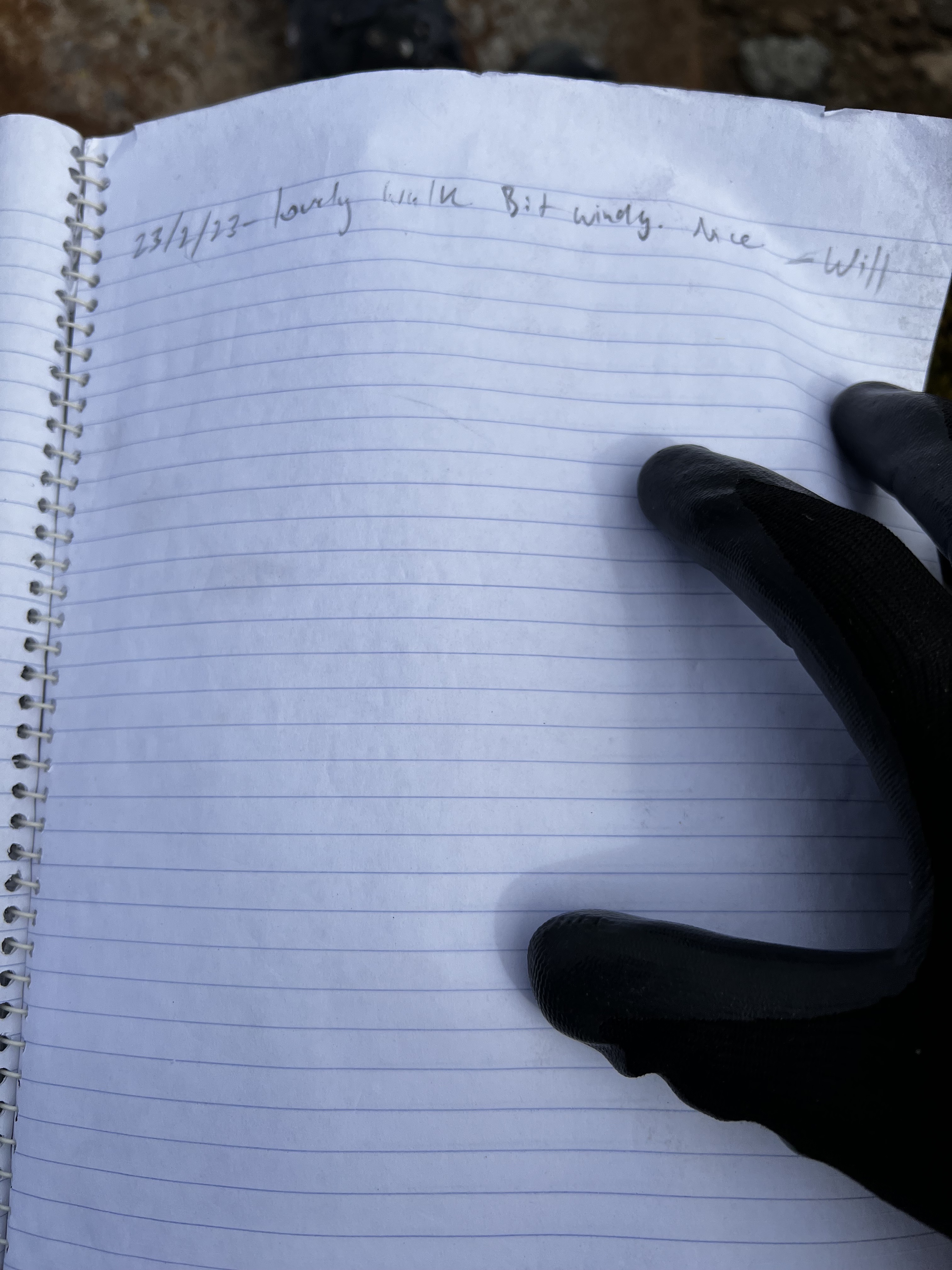 I wrote a very boring message in the book and started the walk back.
This was the last walk of my little adventure to the Central Plateau. It'd been nice. I'd been able to sleep in a real bed and have a shower every day. That was pretty nice.
I will have to come back soon. I missed Mount Patrick due to the deer season. Similar reasons why I missed Millers Bluff.
No idea when I'll be back - but all I can say is I hope it was as nice as this little trip was.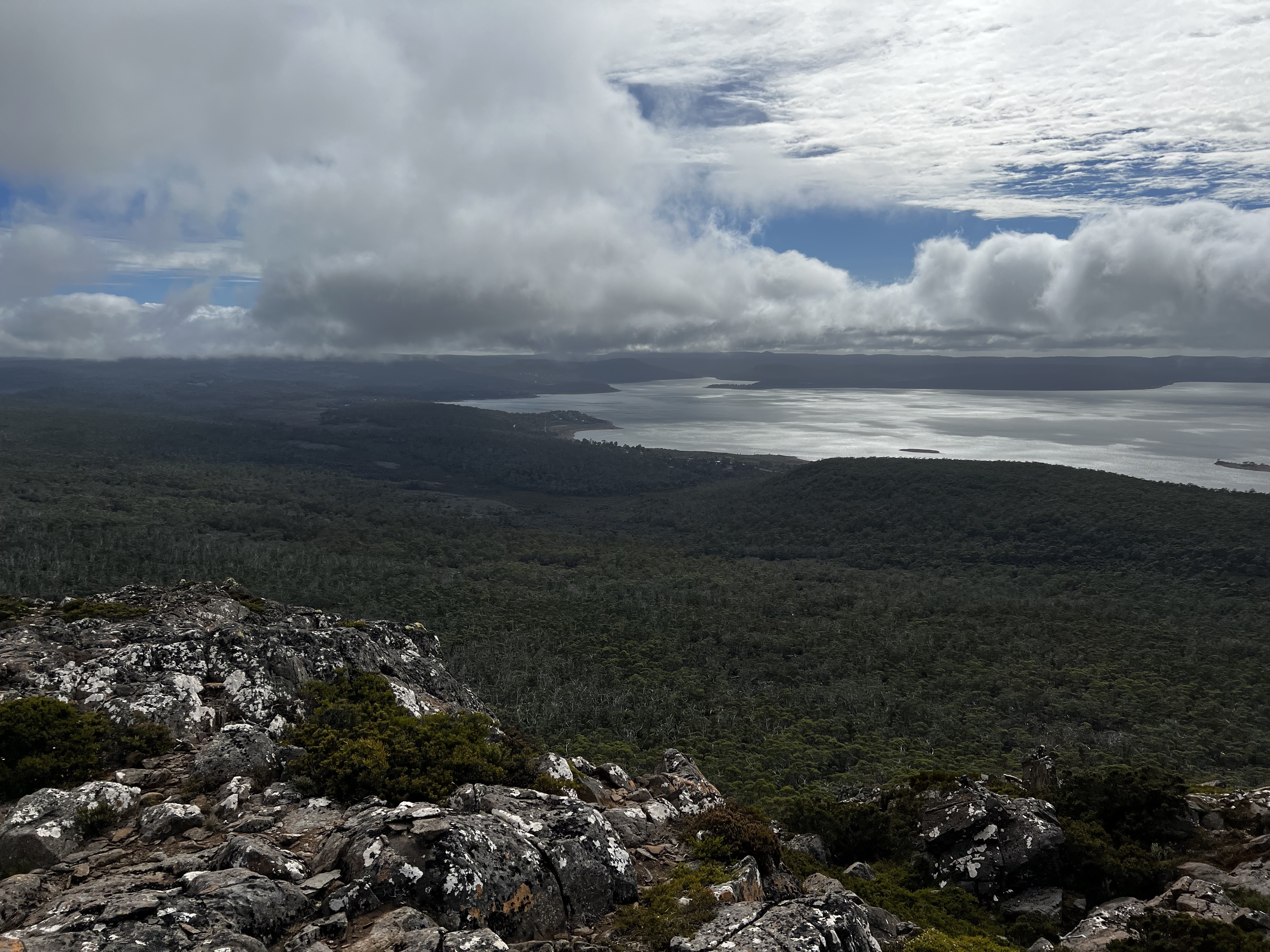 Trip map1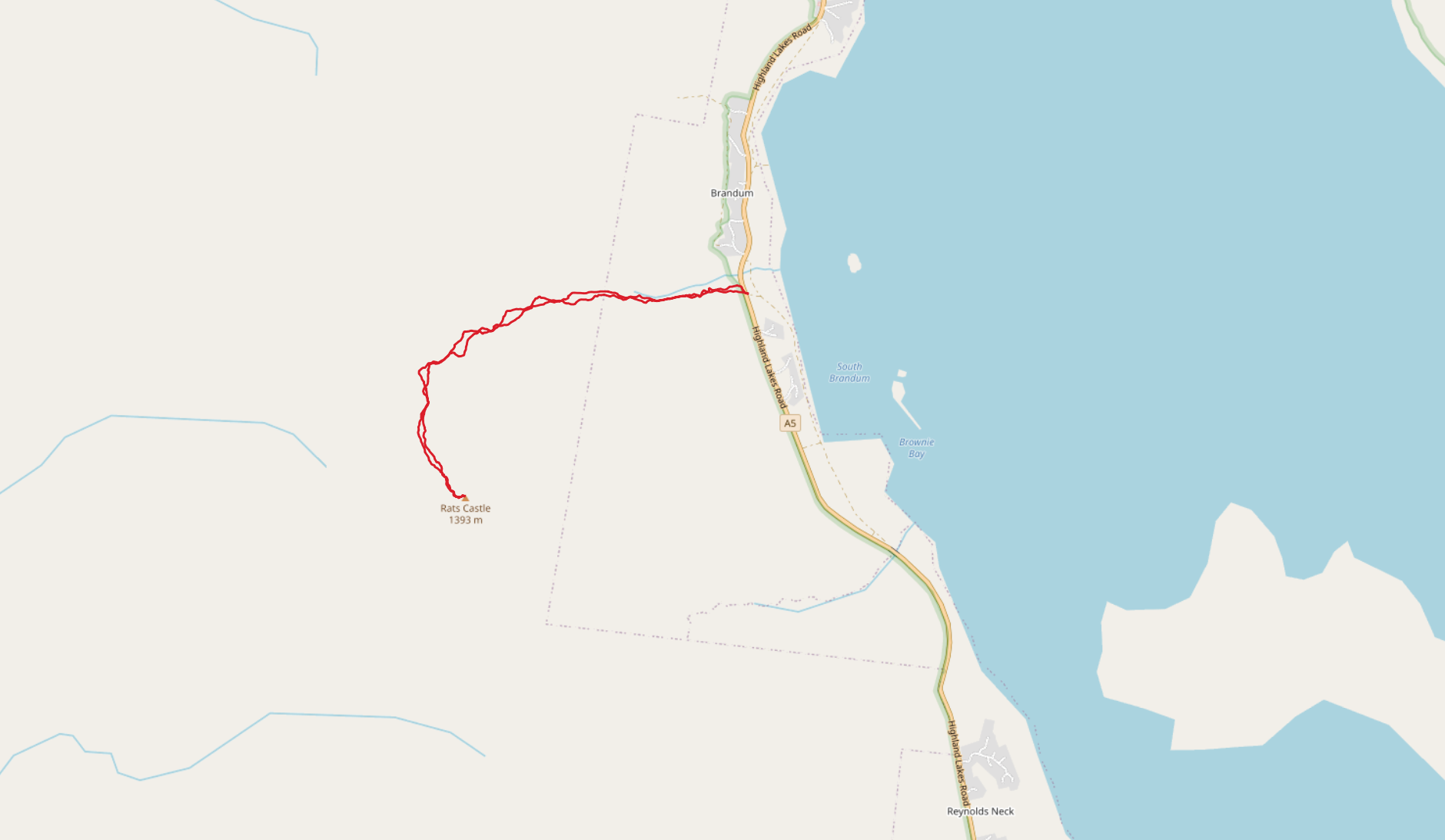 Elevation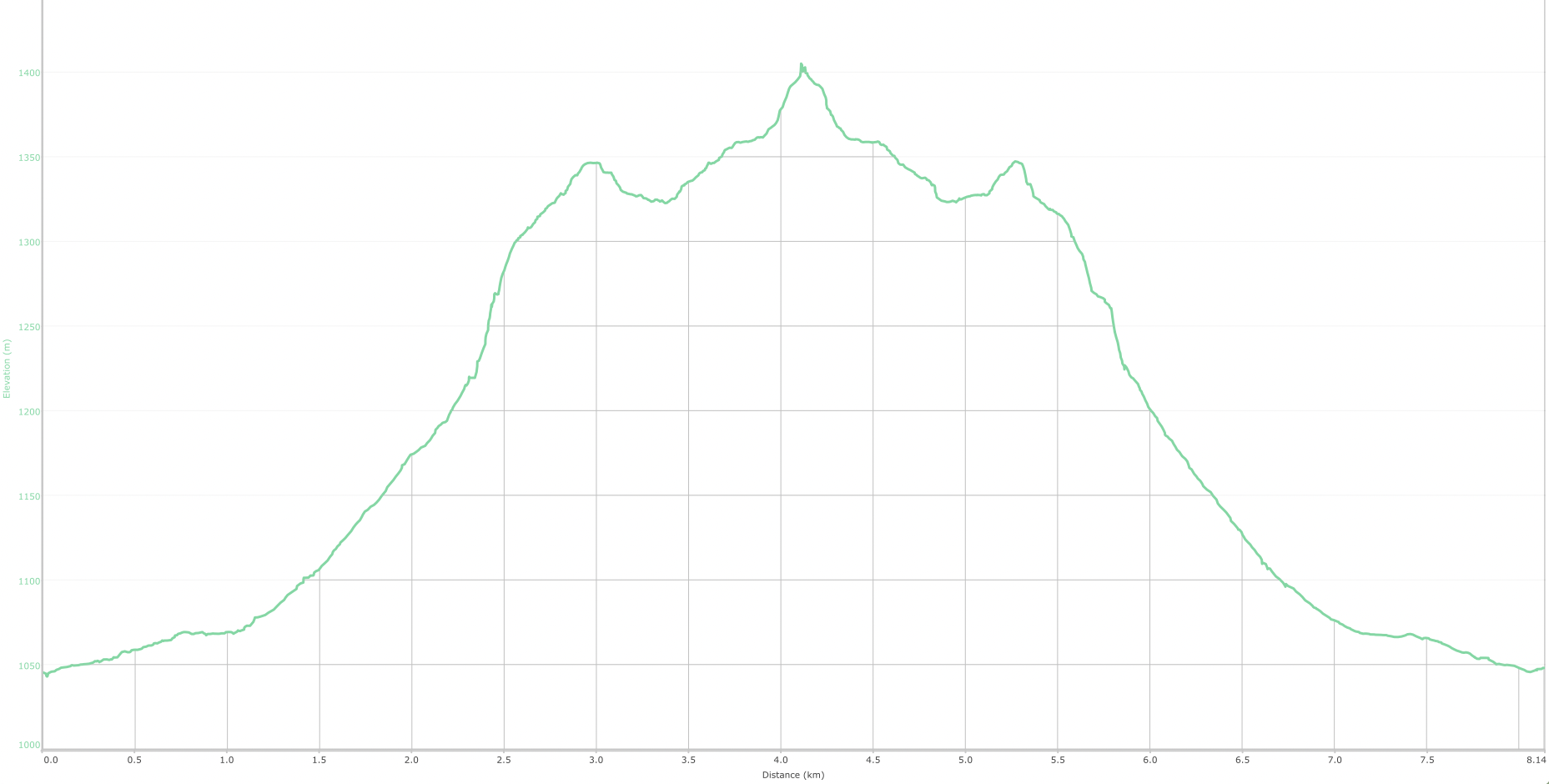 ---
Comments
---
Footnotes