Sometimes you get to visit a mountain that you've wanted to visit for ages. Sometimes you visit a mountain because it is close.
It's best when both are true.
The 2022 Tasmanian orienteering long-distance championships was held this year near Avoca, so when I had a look to see if there were any mountains nearby that I could visit afterwards I realised Stacks Bluff was indeed very close.
So the night before, I packed my day bag just in case the weather was good and I was feeling up to it.
After the event, I was a bit tired - but the lure of the mountains was strong, so I made my way along the winding road to Stacks Bluff.
After a small snafu taking the wrong road (I blame Google Maps - don't trust it when you're not on a main road. Lesson learnt - again), I eventually found my way to Storys Creek and thus up the logging road to the car park.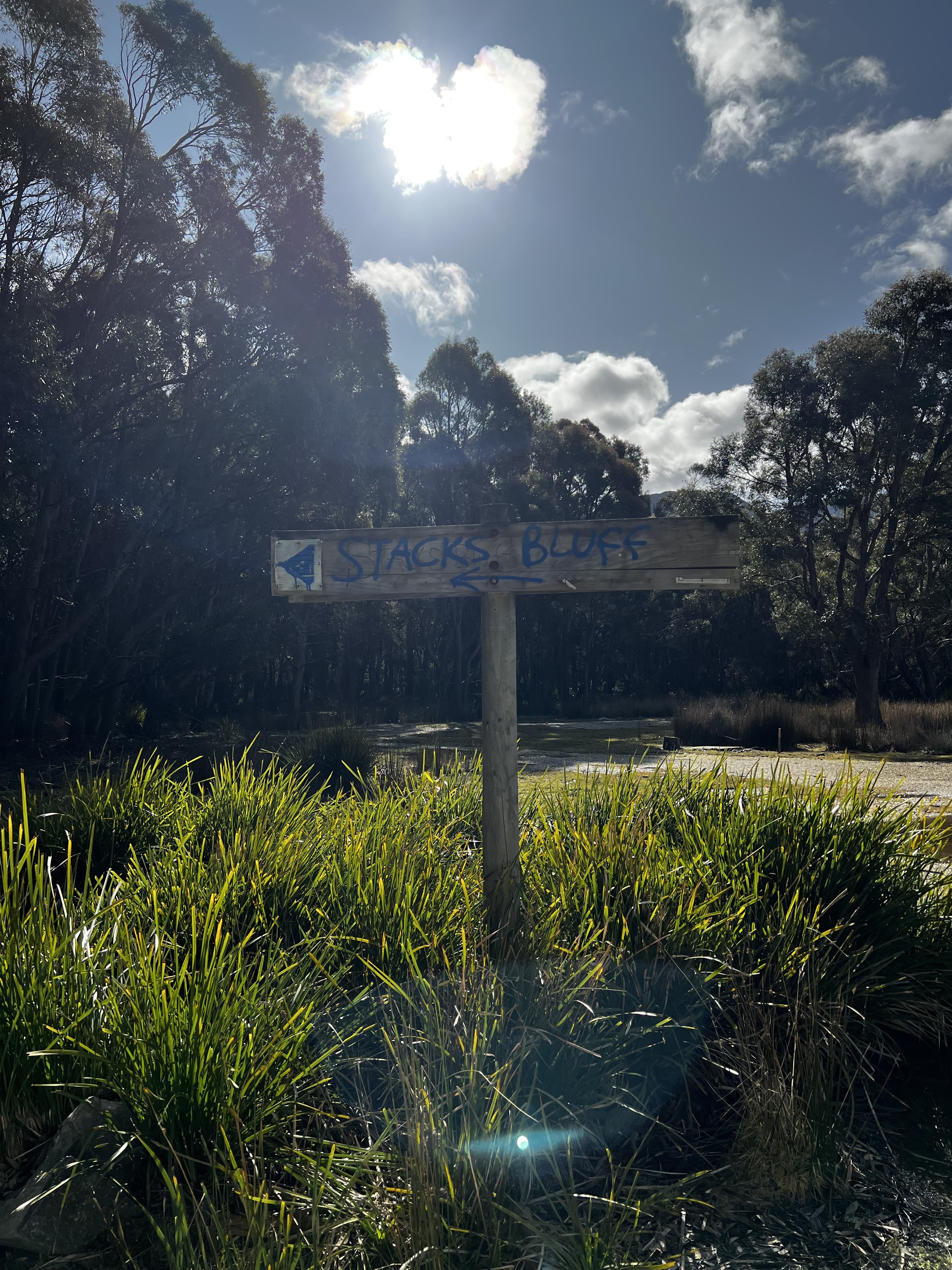 This road, especially the last 1km, is rough. I got the ol' Corolla up there, but was wishing I was in a bit more heavy duty Hilux.
I got out of the car, and started to rethink my plans.
It was about 2pm, I knew I'd be pretty dark by 6 and it didn't give me much of a window to get up and back.
"What am I doing? I'm tired - do I really want to do this?" I thought to myself, trying to find an excuse.
I told myself I could go home anytime, but probably should give myself at least 10 minutes walking just to make sure.
10 minutes later, one leg was hurting and I was feeling a bit stiff and still pretty tired.
I almost turned back, but figured I'd committed now.
It's funny the little mindgames you play with yourself.
And it was lucky that I did, because a few minutes later my slightly sour, sooky mood must have cleared because I didn't think about stopping again.
Sometimes you just have to do it and it'll be fine.
And I'm super glad I did because the walk was delightful.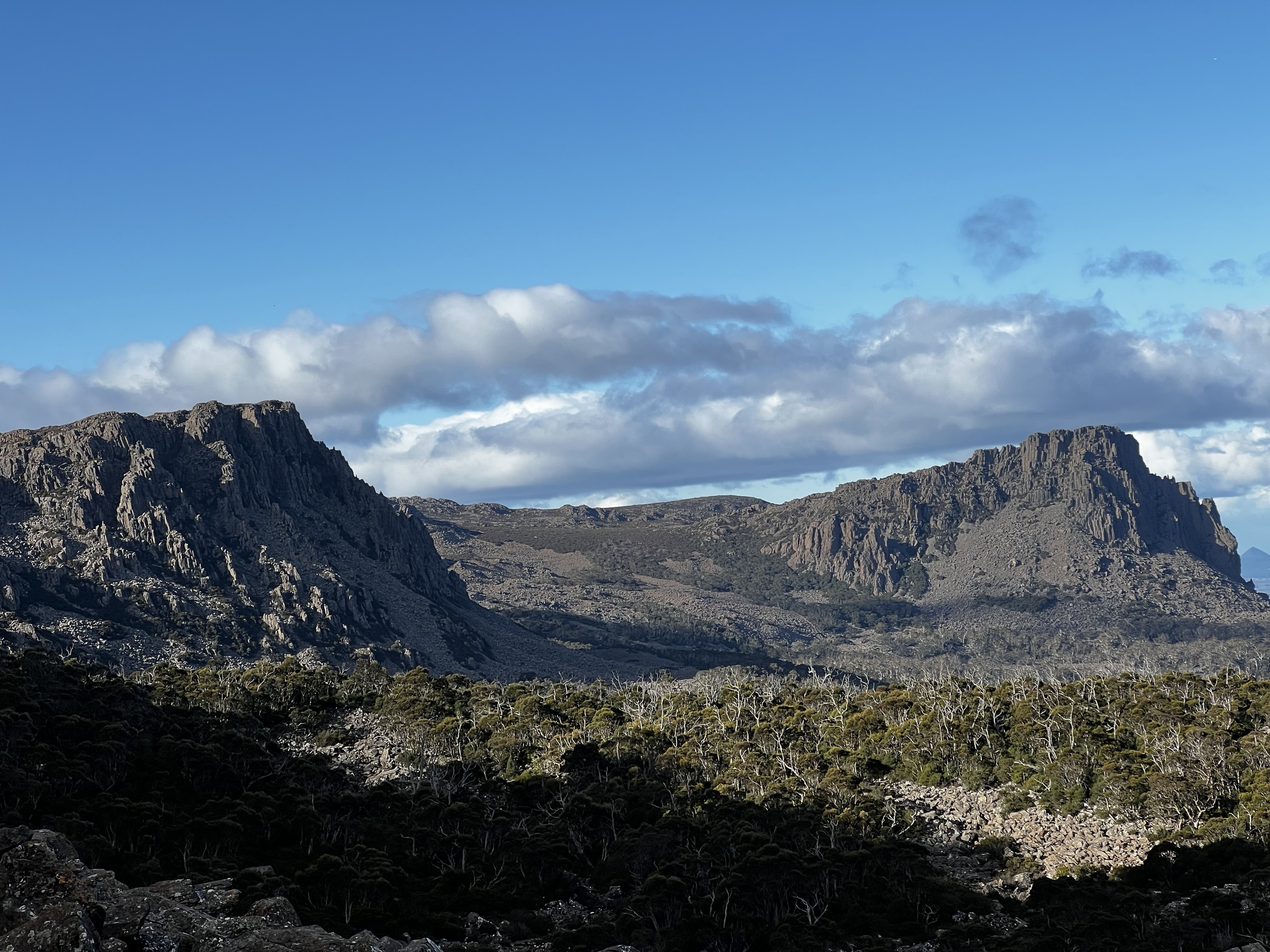 As I climbed higher and higher, the views opened up more and more.
Soon Tranquil Tarn popped into view.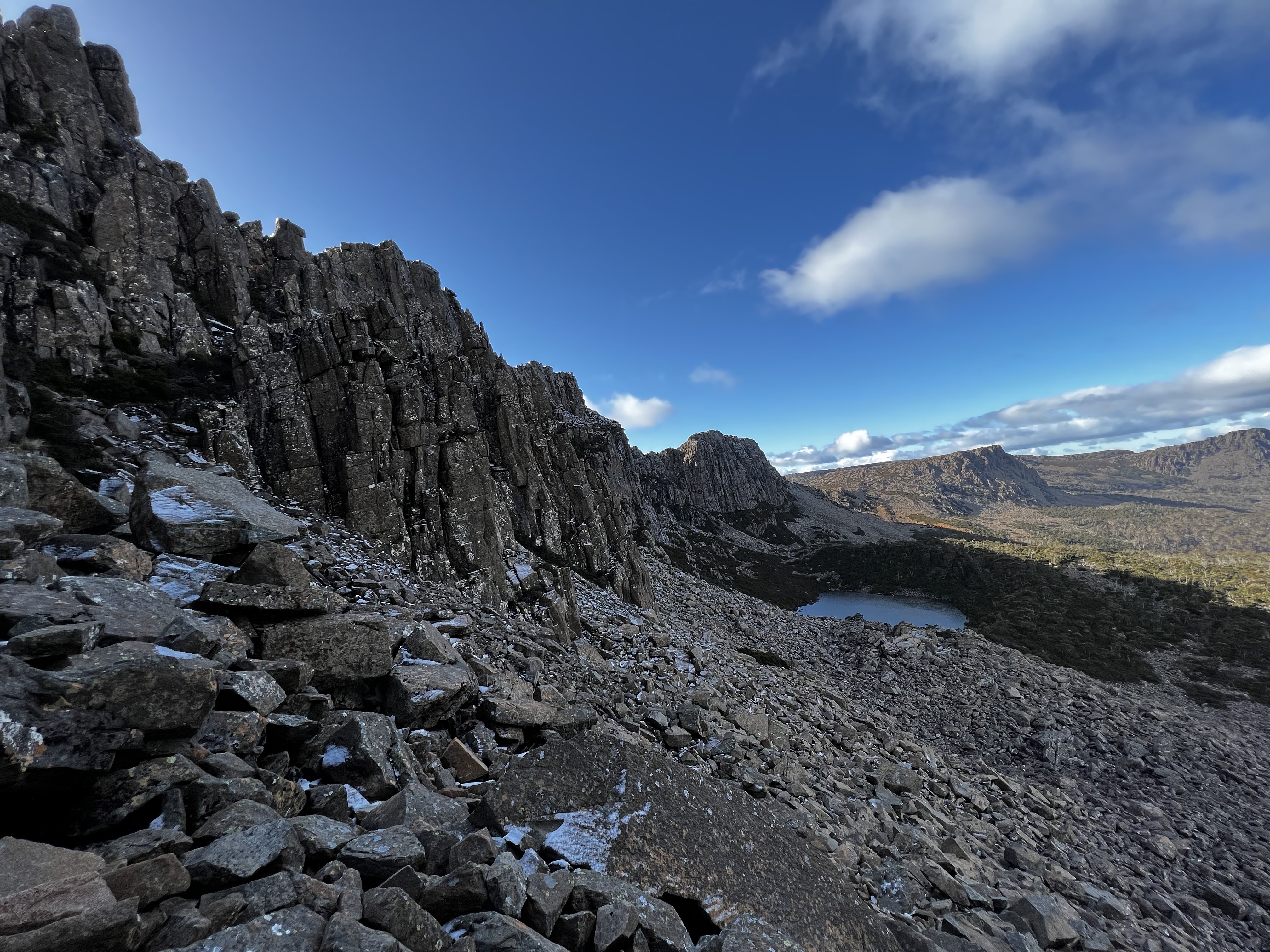 I climbed and climbed, eventually meeting a dusting of snow on the rocks. Then I started to find ice. Higher up, I had more of both.
Eventually I popped up on the plateau and what a view! A snow and ice sprinkled vista spanned out before me.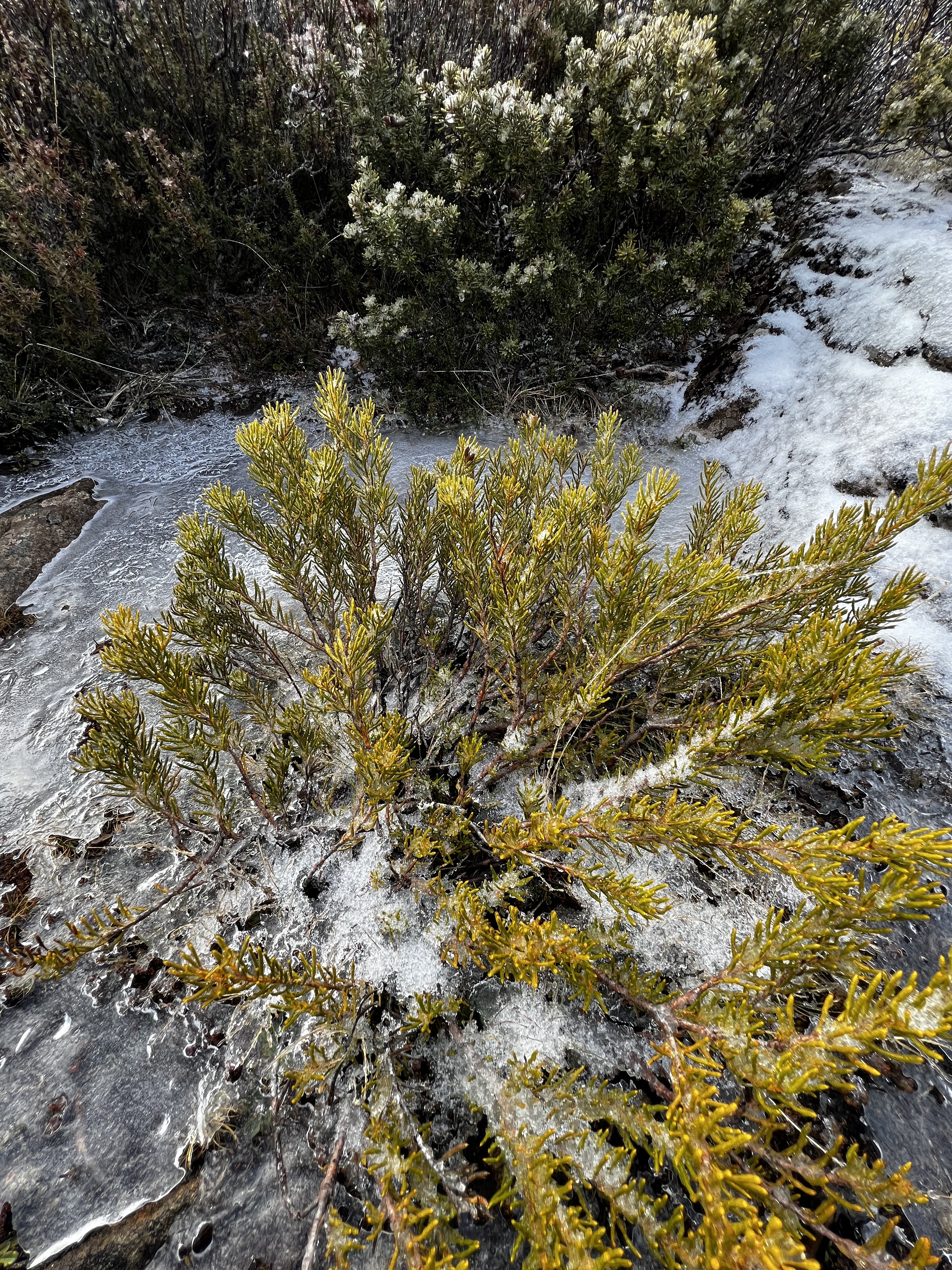 I pushed on and snowly picked my way across the plateau, the noise of crunching ice with every step.
I ocassionally lost the track as it was hard to pick out with all the ice covered plants.
Finally I came to the final rise that leads up to the Stacks Bluff peak.
Up and up I went.
At the top was more snow and ice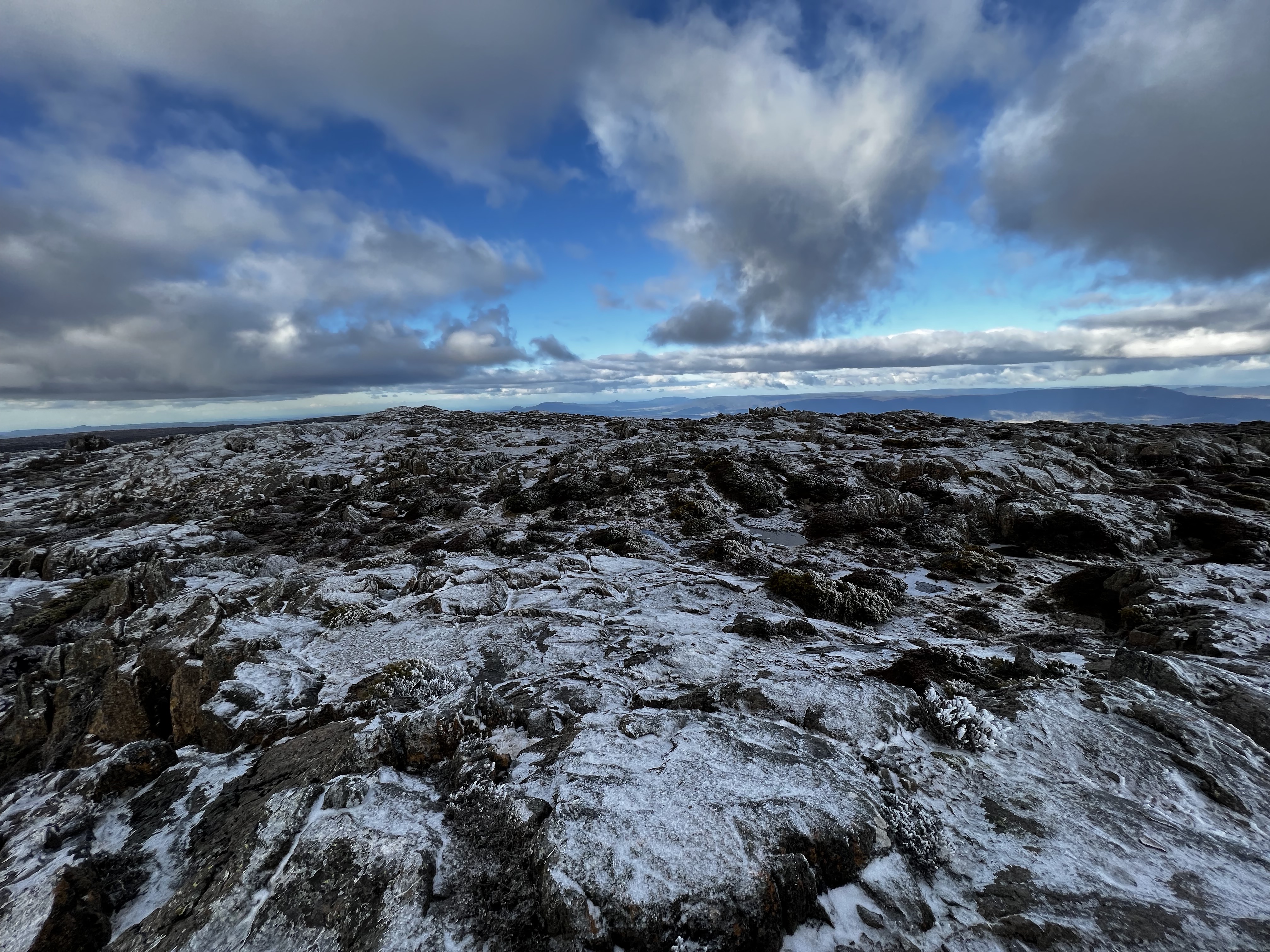 And way off in the distance the peak!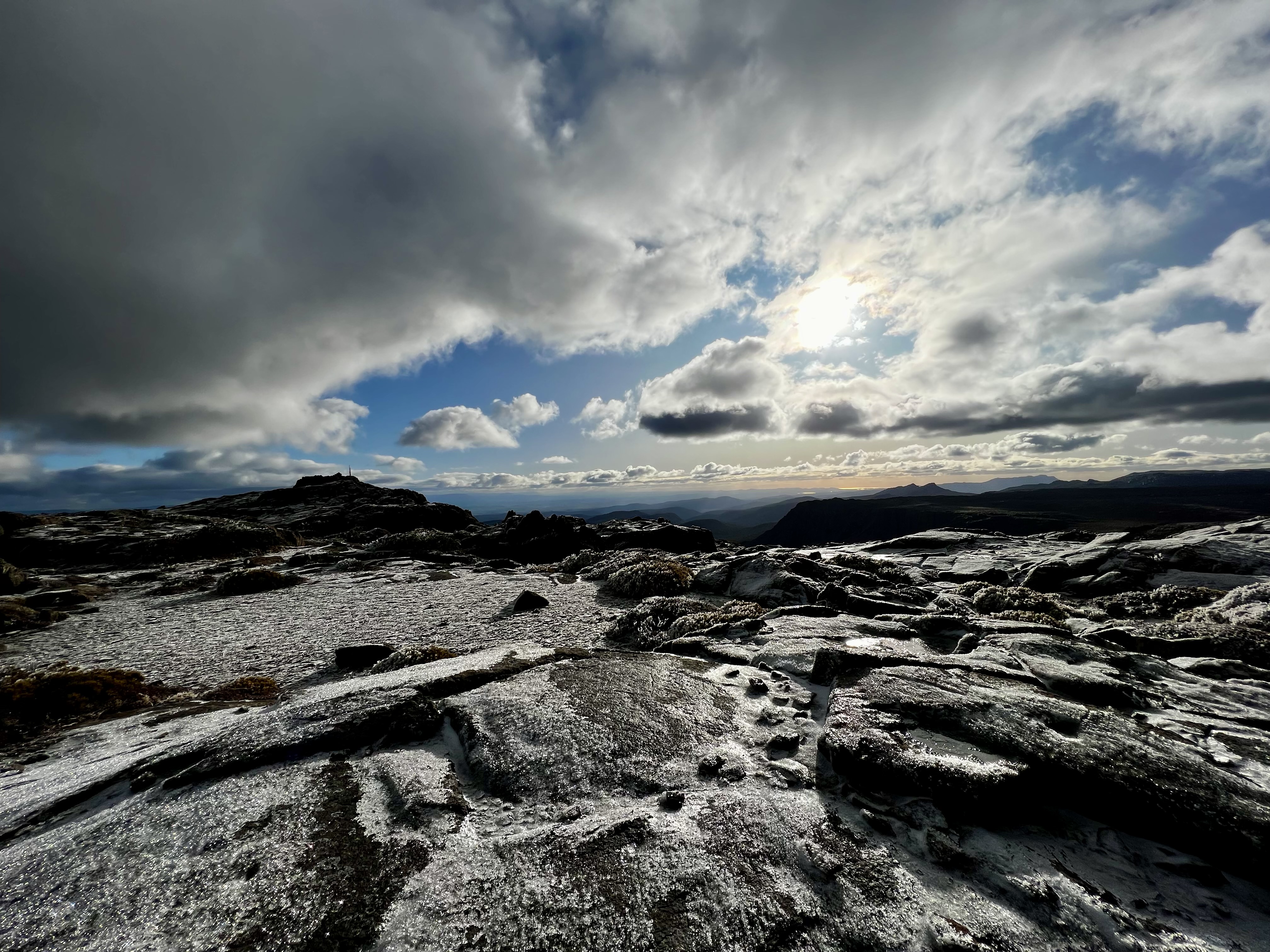 And before I knew it, I was there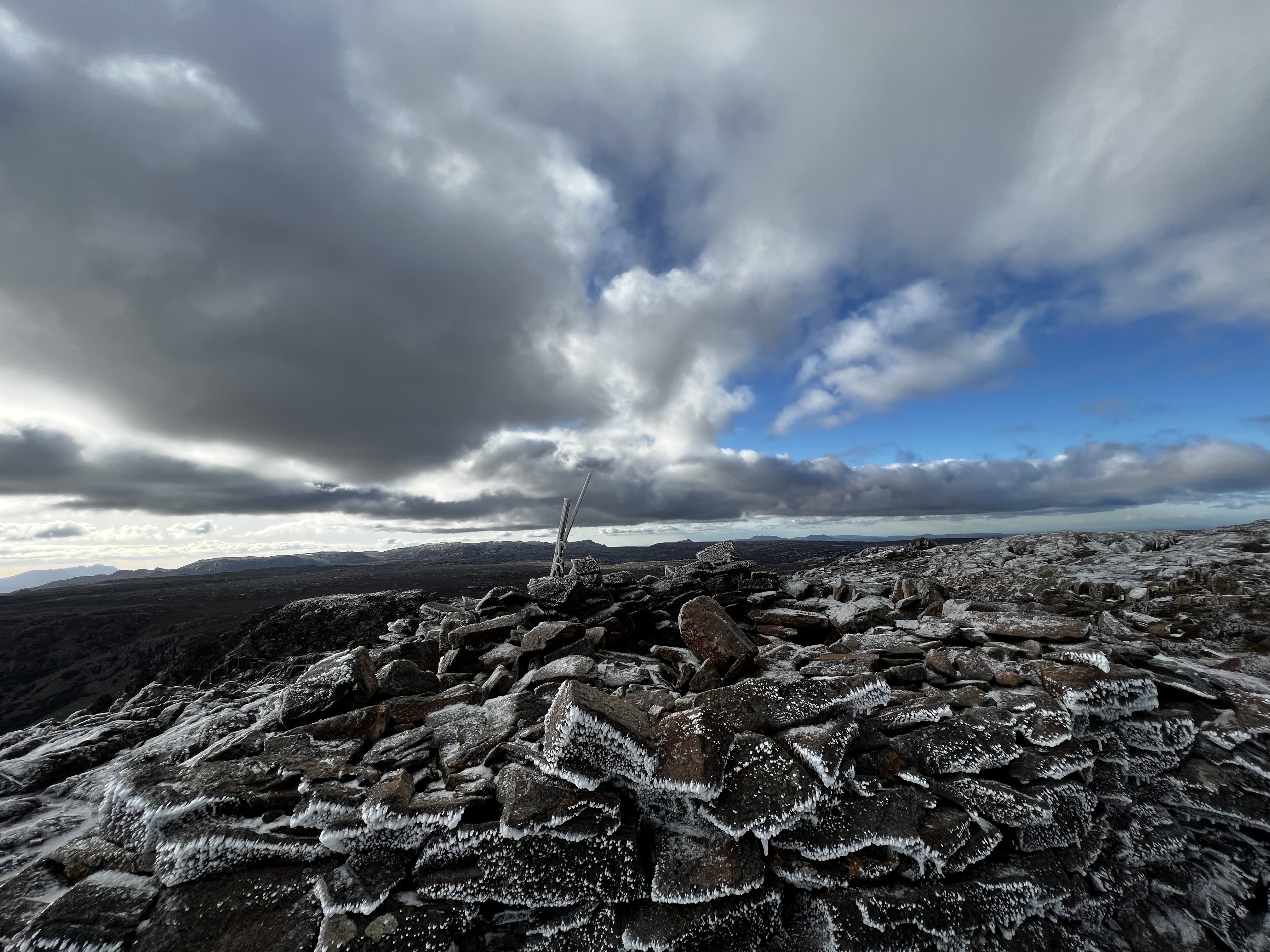 After standing looking at the peaks and crags, a few wedgetailed eagles flew into view. One in particular seemed curious, and hovered above.
I thought it was alone, but spotted several more over towards the bluff face. Always a pleasure to see such magistic birds.
But sadly, time was getting on so I turned back. I made good time walking back across the plateau and began the long job of picking my way down the massive scree field.
There were two very dicy moments, both involved slipping on ice.
One I was incredibly lucky to recover from. I remember thinking I was going to fall, and it was going to be a heavy impact.
Somehow another part of my brain remained on the job, and somehow kept me upright and stable.
As the light faded, I turned and surveyed where I'd come from.
The sun was now low in the sky, but the weather in the forest had become calm.
It was a lovely end to very lovely walk. I'd absolutely come back to do this one again, and hopefully I will.
Trip map1
Walk dates: 20 August 2022
Total ascent: 747 meters
Walking times (pushing it and rarely stopping): 3.5 hours return
Car park -> Stacks Bluff peak: 1:40
Stacks Bluff peak -> car park: 1:48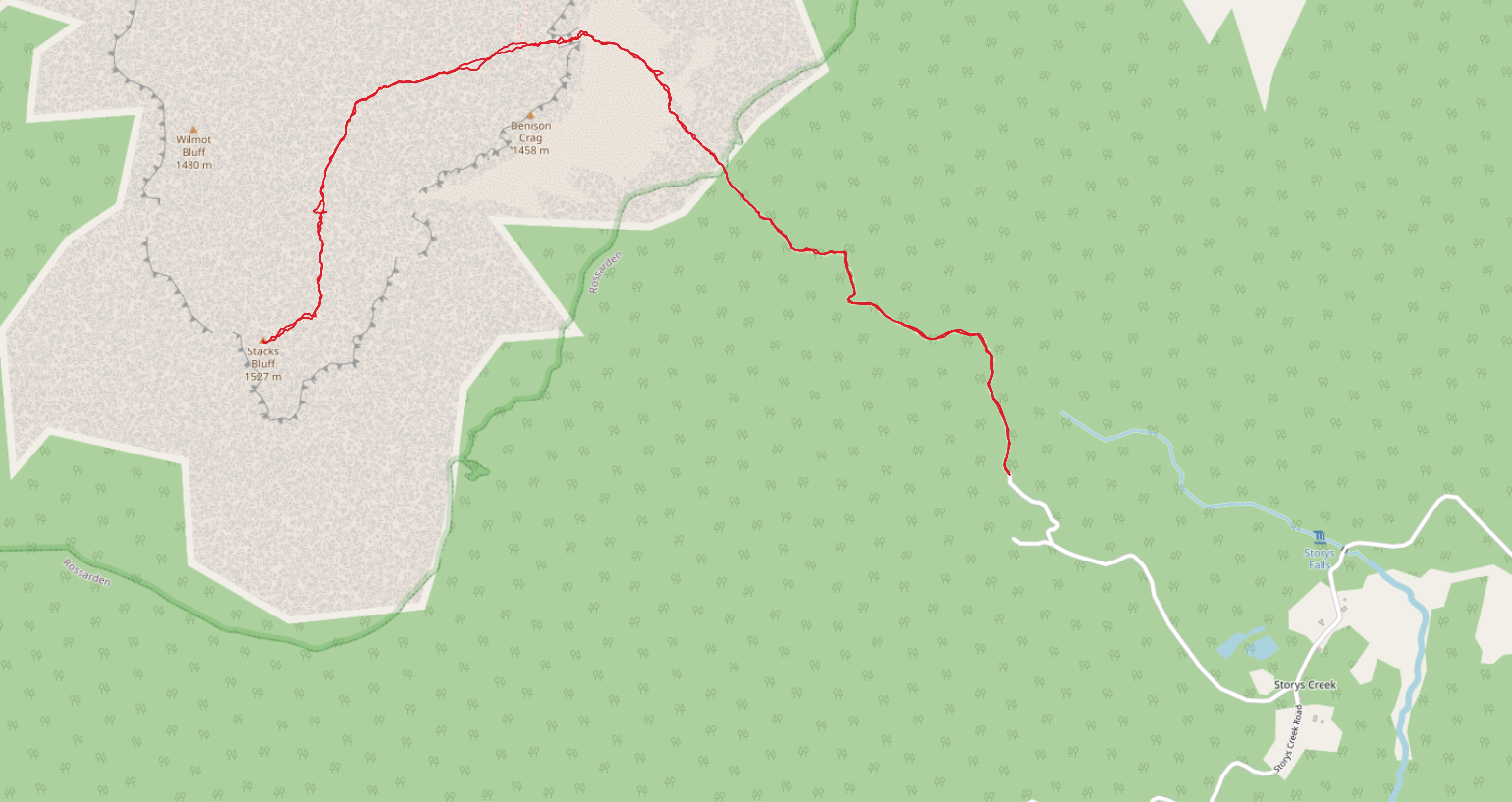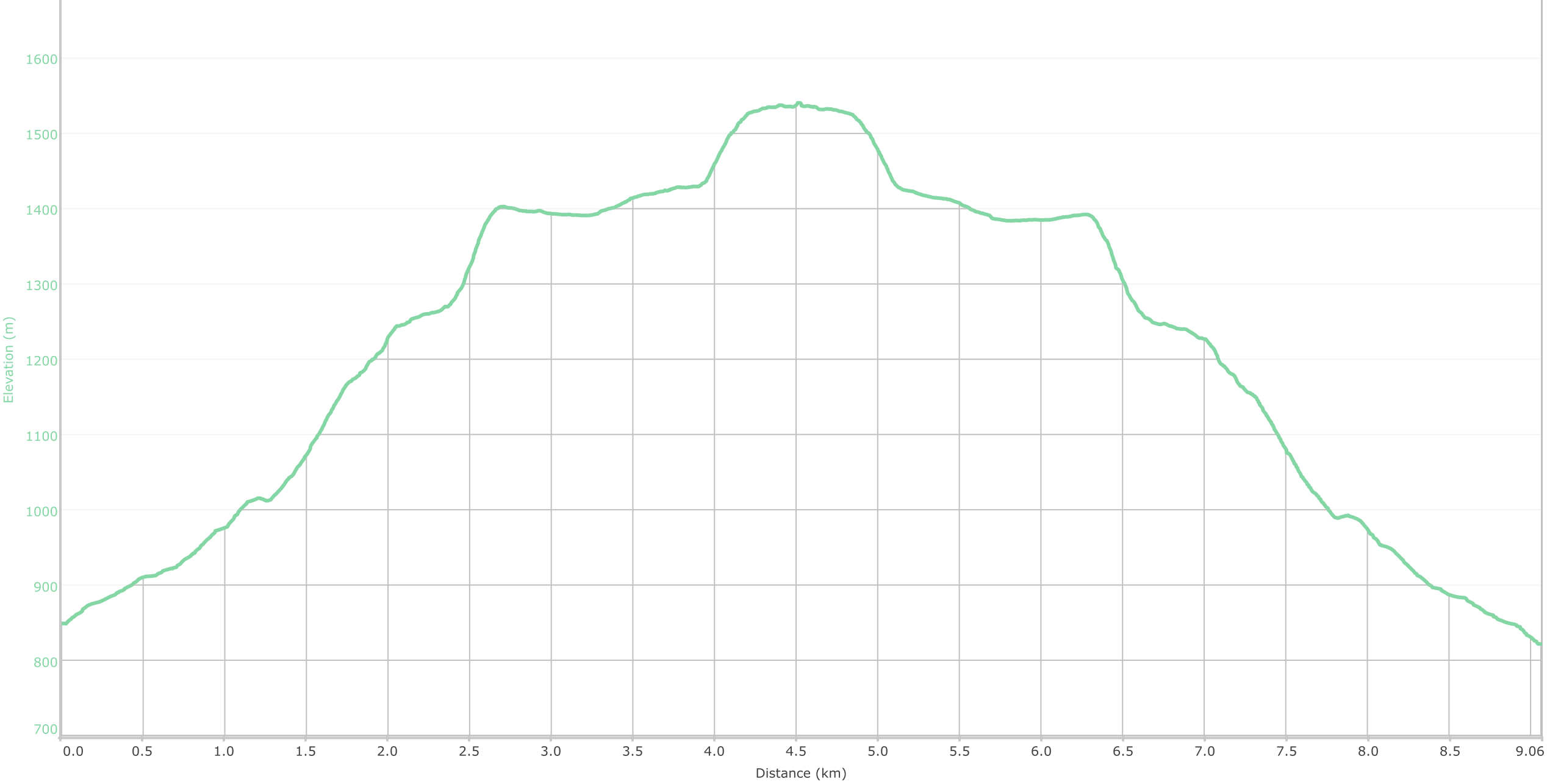 Further reading
---
Comments
---
Footnotes